Meet Diane Seo, the New Editorial Director of HONOLULU, HONOLULU Family and Frolic Hawai'i
Dear Honolulu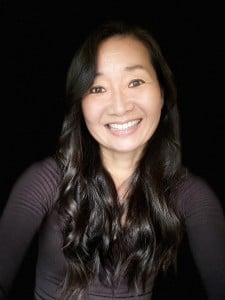 Before beginning any job, especially as a leader, it's vital to get into the right headspace. So, in the weeks leading up to my start as HONOLULU's new editorial director, I thought hard about why I took the job and what I hope to do. I spoke to friends, went on long walks and meditated, delving into my deep-seated motivations and what I could offer.
Two things came to mind.
First, I want to write a passionate love letter to Honolulu, the city where I was raised, the place I departed from for college, and where I returned to 20 years later, pregnant with my daughter and longing to be near family.
This is a city that emboldened me and a group of other writers and photographers to launch our own independent media company, which after a few renditions, became Frolic Hawai'i, which ironically is now part of HONOLULU.
This is a city that can bring me to my knees with worry with its high cost of living, but also where I met friends that feel like family, where I fell in love, and where I saw my daughter go from a shy, leg-holding preschooler to one who now can't wait to explore the world. It's a city where the sun shines year-round and the skies turn a kaleidoscope of colors at dusk, and where people arrive at potlucks bringing way more than their fair share. And it's where my daughter's kindergarten artwork once blew into rush hour traffic on Ke'eaumoku and a guy got out of his car, stopped traffic and dashed around retrieving every piece with no honks or complaints from other drivers.
It's a city that I sometimes long to travel far away from, but the city that I have and always said I'm from.
Now in this role at HONOLULU, I am working alongside fiercely talented and experienced people with equal passion for this city and its people. Together, we know the ins and outs of our home, how government is run, the nuances of local living, where to hear live music, where to shop for the perfect first birthday baby gift and the best place to get a smoked tako poke bowl.
Together, we can pen a gorgeously written, heartfelt letter with stories, photos, illustrations, videos and social media posts. Even hard-hitting investigative pieces are rooted in a desire for things to get better, a form of tough love, so those will be part of the mix.
Readers, I believe, will connect to this, because at their core, they love this city too.
There's something else we can do, or maybe more appropriately, must do. And that's to get on the boat and paddle hard.
The media landscape has faced crushing and disruptive headwinds, which only gained strength during the pandemic. It's been especially hard for brands rooted in print. But die-hard journalists remain committed, and we know it's time to go at it with even more intensity.
This is an industry that I and many others here at HONOLULU have hung our hats on for better or worse, through our decades long careers.
Like fellow journos, we have acquired skills, experience and a steely resilience. We've channeled the fire in our bellies to produce impactful journalism and journalism that entertains. It's time to put all of this out there, the whole gamut of what we know, our abilities, knowledge, wherewithal and hearts.
Paddling hard means coming up with compelling stories, taking risks and being bold with our vision. We will tell stories in new ways and not be afraid of diving deeper into digital. We will remain aligned as a team and always be thinking strategically, but we'll never forget about our readers—the loyal ones and potential new ones. What would entertain them, enlighten them, surprise them, move them?
So here I am embarking on this new endeavor with a steady mind, ready to join the HONOLULU team in stoking a fire that we remain committed to keeping ablaze.