Medical offices for sale in Aiea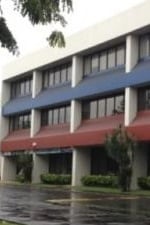 Medical professionals in need of office space may want to look into one of three vacant offices in the former Newton Square in Aiea.
Now called the Mary Savio Medical Plaza, the property includes an existing office building and a 490-stall parking garage is in the pipeline.
That's significant because the revenue from the parking stalls will be returned to the building owners association, notes Hawaiian Island Associates realtor Jordan Chow. Chow says the parking revenue might be used for building maintenance and improvements. Over time parking might become an additional income stream for unit owners, he adds.
In addition to the three vacant units, another 12 offices with existing tenants are for sale. Since the units can only be rented to medical professionals, these offices are an option for investors from outside the field who want to lease out the space. "This is geared toward medical professionals ranging from chiropractors, to sports medicine, to MDs, etcetera. Anything to do with the medical field," Chow says.
More information will be available at a broker's open tomorrow from 5 to 7 p.m. The open house will include refreshments and a raffle for five $100 gas cards. The RSVP deadline has been extended until noon tomorrow.
The Mary Savio Medical Plaza is located at 98-1247 Kaahumanu Street in Aiea. For more information or to RSVP, contact Jordan Chow at 392-1906 orjordanpchow@gmail.com or Michael Reece at 382-4247 or michaelreece888@gmail.com.