Medical Emergencies: Real-Life Parent Tips to Keep Your Family Safe
When an emergency happens, every minute matters.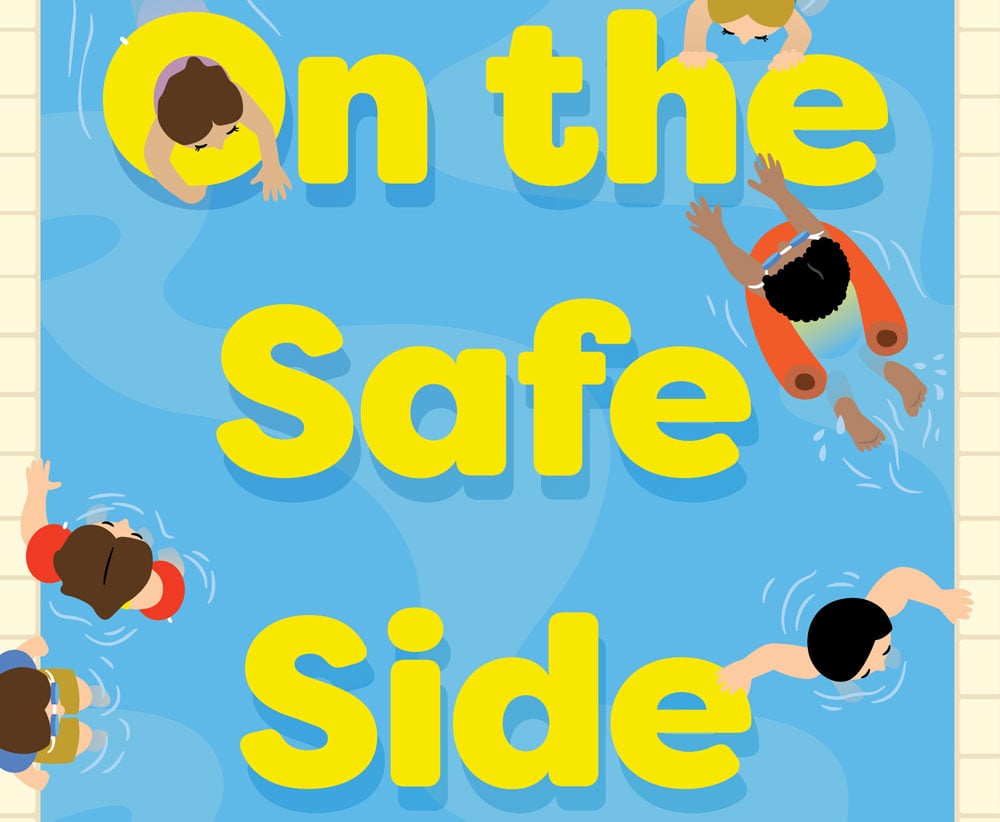 Illustrations: Kelsey Ige
From the moment they start crawling, kids get into accidents. Sometimes it's falling off the couch or bed—usually after jumping on it despite your warnings. Other times it's missing the next monkey bar, fingers getting caught in a closing door or skinned knees from a scooter spill. Usually you can ease the pain with soap, water, a bandage and a kiss. But when a serious medical emergency happens, are you prepared?
Meet three mothers—Dr. Kara Wong Ramsey, Malika Dudley and Mahele Nitahara—who saved their own children from serious accidents, thanks to their own parenting instincts and first-aid training. Learn from their painful stories, then find out how you and your kids can enroll in classes to brush up your own life-saving skills together.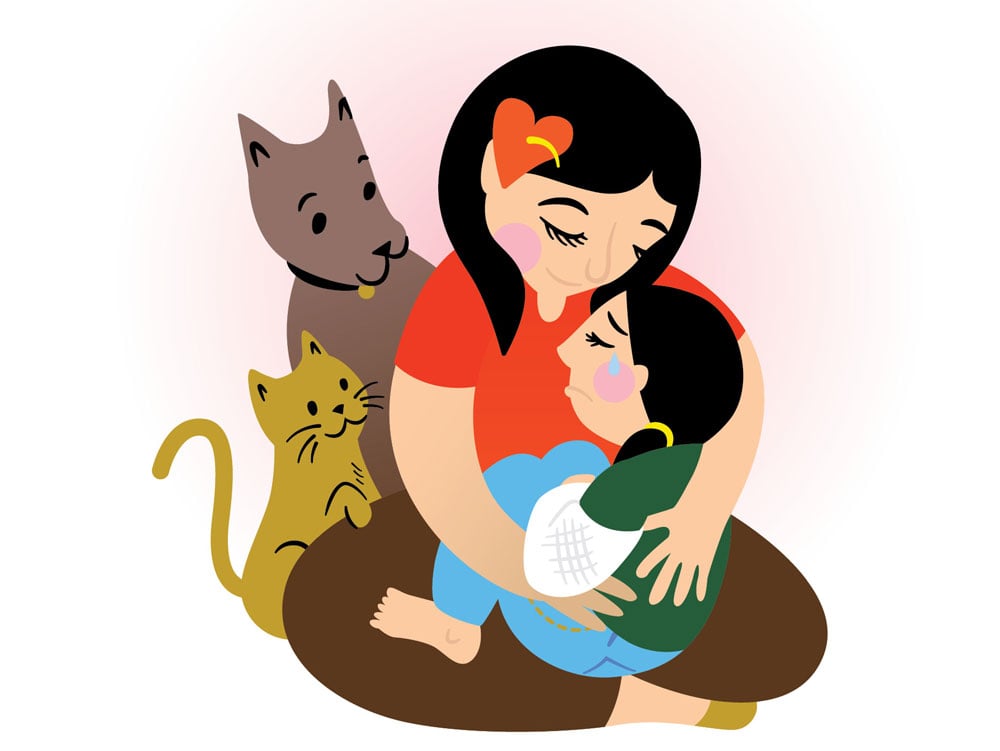 Illustration: Kelsey Ige
Lesson: "It only takes a few seconds for a child to grab a sharp object, slip into the deep end of a pool or get in trouble in the ocean." — Dr. Kara Wong Ramsey
A family vacation at a Ko Olina resort went awry for Dr. Kara Wong Ramsey after her daughter, Naona, 3, tumbled off a hotel bed that was more than three feet high. Although Naona's arms and chest showed no signs of redness or swelling, Wong Ramsey placed an ice pack on her as a precaution. An hour later, however, Naona refused to let her parents move her arm, so Wong Ramsey—suspecting a fracture— immediately rushed her to Kapi'olani Medical Center for Women and Children, staffed 24/7 with pediatric emergency physicians.
In the emergency room, Naona received Tylenol for pain control, and an X-ray confirmed a fractured clavicle, or collarbone. She went home with an arm sling and prescribed pain medication, and, over the next month, a pediatric orthopedic surgeon monitored the fracture, while it healed.
"Thankfully, children heal quickly, and she was already using her arm within days and pulling off her sling within a few weeks," says Wong Ramsey, a Kailua mother of two and a pediatrician at Kapi'olani's neonatal intensive care unit.
Younger kids constantly need supervision, because "it only takes a few seconds" for an accident to happen, she says. If your child is hurt, "Speak in a calm voice, hold your child, and just let your child know that you are there to support and love him or her," she says. "Let them know they are safe and will be taken care of by you." Kids also sense parents' anxiety, so "take a deep breath, too," she adds.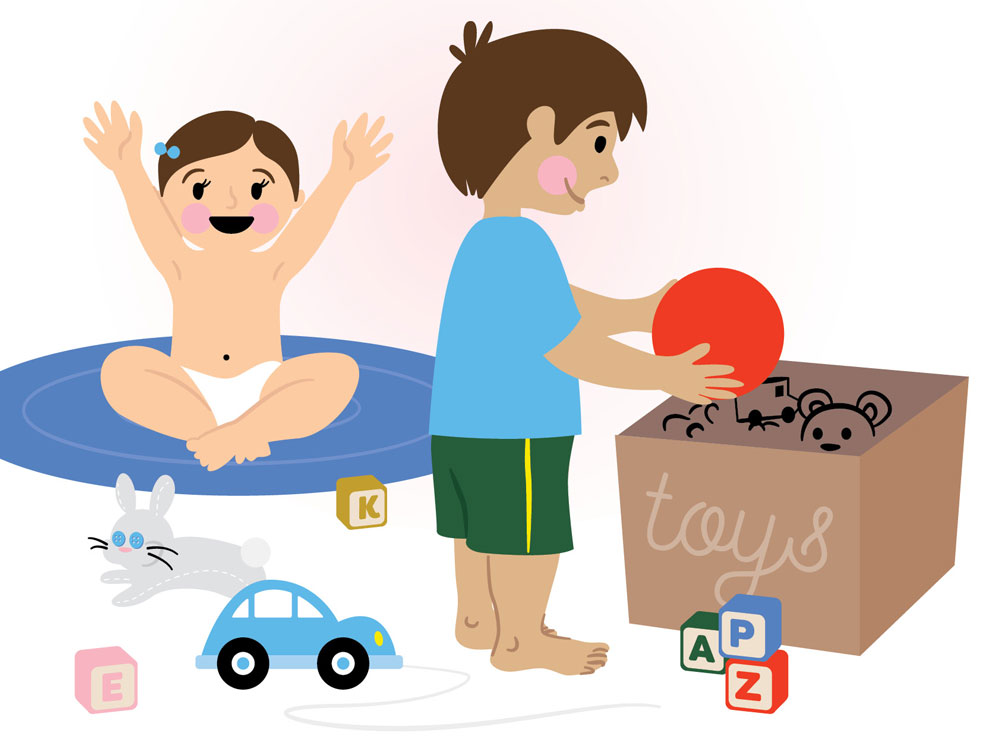 Lesson: "We need to get recertified in infant rescue techniques and keep that knowledge up-to-date. Being aware of dangers and knowing how to react in emergencies is so important." — Malika Dudley
Malika Dudley was napping when she heard 6-month-old daughter, Waipuna, choking and gagging in her crib in an adjacent room. Dudley (trained four years earlier in infant first aid) ran to the crib, flipped over her baby, smacked her back and used a pinky to scoop her mouth for the object—a pink, fabric hair clip the size of a quarter. Instead, the clip lodged farther into the baby's throat. Again, more backslaps. The clip wouldn't move.
Dudley finally slid two fingers into Waipuna's mouth and pulled out the clip, leaving a sticky mucus pool on the floor below them.
Her baby survived without injuries, but the incident frightened Dudley, a meteorologist and jewelry designer living on Maui. In a video on her personal website, lifesswell.com, Dudley is raw with emotion as she urges parents to be vigilant about their children's safety.
"I encourage you to renew your infant CPR and rescue measures because the information I had was old," she says. "They no longer use fingers to sweep objects out of infants' throats." She and her husband renewed their expired first-aid/CPR certification cards just days after the incident. Dudley also regularly reminds her 5-year-old son to keep choking hazards, such as his toys, away from Waipuna.
The former Miss Hawai'i has turned the experience into a positive lesson for other parents. "Have gratitude," she says. "Live every day to the fullest. Be vigilant and aware. Be loving and kind."
See Dudley's video on lifesswell.com/this-is-real-life-how-i-saved-my-baby-from-choking/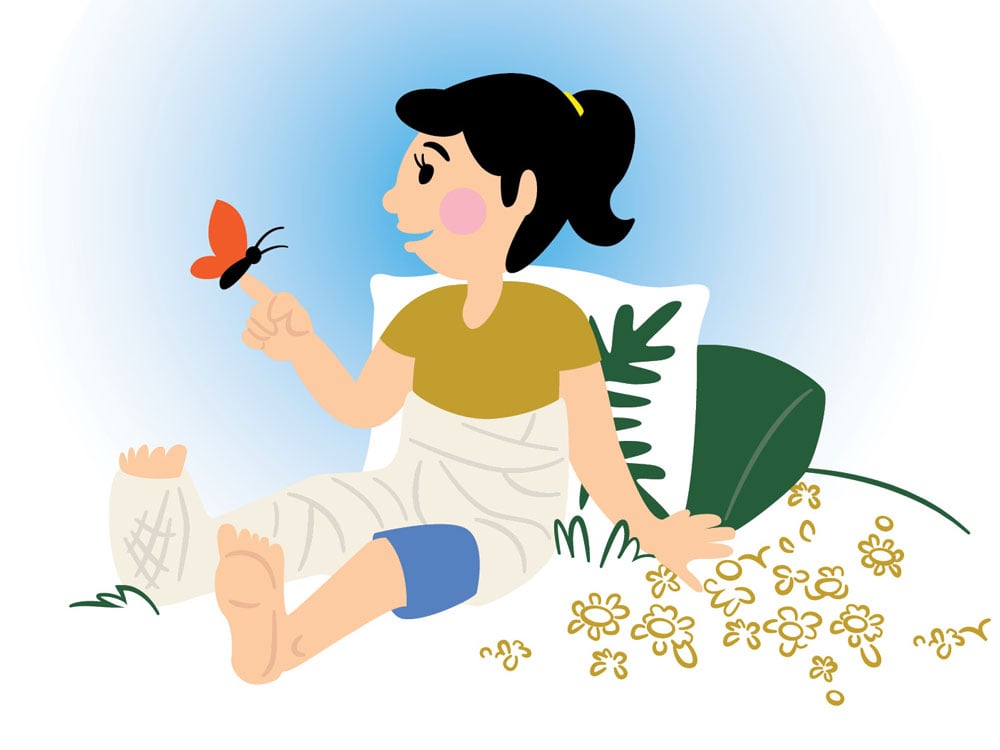 Lesson: "Don't be afraid to advocate for your child or make suggestions to your doctor. Put your child's comfort first, and don't be afraid to ask for a different plan." — Mahele Nitahara
Mahele Nitahara was packing boxes in her Honolulu apartment when she heard shrill screams from her daughter, Kiera, 2. Kiera and an older cousin had jumped from an ice cooler onto a futon mattress. All signs pointed to a broken bone. Nitahara (certified in first aid, CPR and AED) and her husband (a former paramedic) rushed Kiera to the emergency room at Kapi'olani Medical Center for Women and Children, where X-rays confirmed her femur, or thighbone, had snapped in half.
Doctors placed Kiera in a full-body cast from her chest down to her feet. Although Kiera was fully potty-trained, the restrictive cast forced her to wear diapers, which the Nitaharas changed through a small opening in the cast. Every night, Kiera cried, unable to find a comfortable sleeping position. Eating and digesting also hurt because the cast squeezed her stomach.
"Seeing how my baby was in tears every night tore me apart," says Nitahara, a teacher and mother of five kids. "The period following her fall was the hardest six weeks of our lives, and I felt so sad and helpless for my baby."
She begged the doctor to cut the cast to mobilize Kiera's uninjured leg. "He agreed to let one leg hang out, and, wow, she felt so free!" Nitahara says. "She Army crawled around the house and could sleep again." Six weeks later, Kiera was out of the cast.
The accident changed Nitahara's outlook on medical emergencies. She urges parents to follow their doctor's post-injury instructions but also to suggest ways to make the child more comfortable. "Be an advocate for your child," she says.
---
Certification Cards: Not All The Same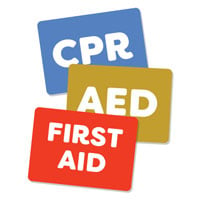 The two most widely accepted first-aid certification programs are the American Heart Association and the American Red Cross. Regardless of the program you choose, expect to invest between $40 and $110 per course, plus two to seven hours of online and classroom instruction. Cards are valid for between one and two years.
Parents and caregivers who are certified typically carry the following cards:
• First Aid certification. For people trained to treat burns, cuts, head injuries, life-threatening allergies, choking, bites and stings, heart attack, stroke, shock, broken bones and extreme bleeding.
• CPR certification. For those who have passed a skills test for cardiopulmonary resuscitation, an emergency procedure combining chest compressions with mouth-to-mouth or mouth-to-nose ventilation.
• AED certification. For those who have been trained to use an Automated External Defibrillator, a portable device that analyzes heart rhythms and sends electric shocks to a person's heart.