Malika Dudley's Maui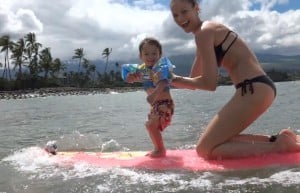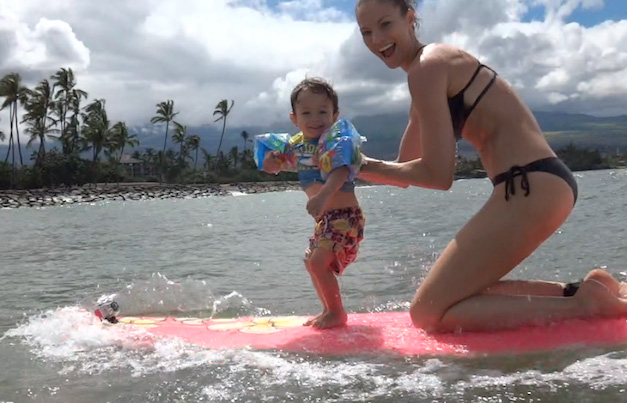 Who better to tell us about Maui's hotspots than Malika Dudley, Hawaii News Now's former weekend weather anchor, who now lives in Kihei, Maui with her husband, Kaimi Judd, and their 2-year-old son, Jackson?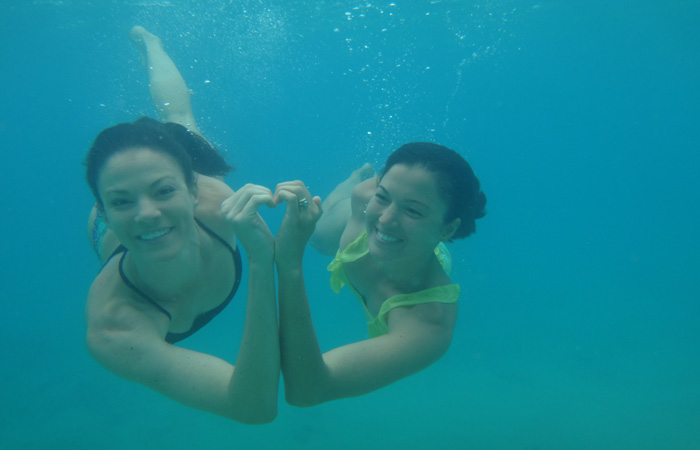 After packing up from Honolulu in 2012, the former Miss Hawaii spent two years on Hawaii Island before her husband was tapped for an executive position at Maui's Makena Golf and Beach Club. "At first I was a little worried I wouldn't like it, but it's definitely growing on me," Dudley says about life on the Valley Isle. "Maui County is stunning… And we live near Wailea in Kihei, so there are tons of restaurants. The nightlife is not like Oahu, but it's decent… and there's an amazing selection of family-friendly activities for my son. I love the hustle and bustle of Oahu, but it's a nice change to try a different Hawaii lifestyle."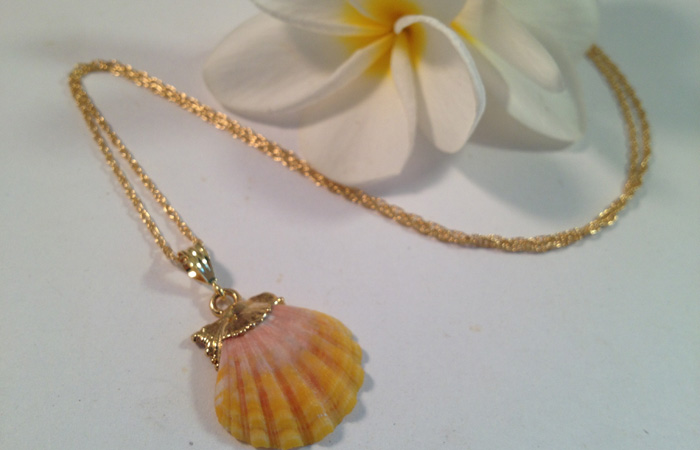 Three years ago, Dudley started her own business, Surfer Girl Jewelry, and she recently made her 1,000th sale. She also has a lifestyle blog, Life's Swell, and heads up the weather section for MauiNow.com and BigIslandNow.com. "It's been awesome catering to my nurturing side as a mommy and my creative side as a jewelry designer, but I was really starting to miss the science of weather," she says. "Feels great to put my meteorologist cap back on. I do a daily weather and surf report for both Big Island and Maui County, and of course write updates on weather alerts, earthquakes, tsunami, meteor showers… The best part is I can work from home and still do my other two jobs and any freelance TV hosting, commercials, etc."
Dudley told us about her favorite places on Maui — where she eats, shops and has fun. It's a great mini guide to the island.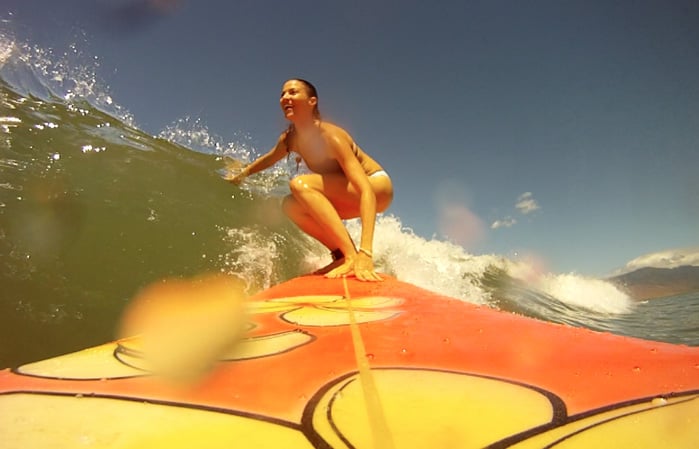 What are your three favorite outdoor things to do on Maui?
I love to surf, but it's difficult to do when you have a toddler, so my "surfing" nowadays consists of lugging beach toys, pop-up shade tents, floaties, surfboard and of course the kid. I love paddling out with my son. He loves it even more than I do (screams WEEEEEEEE! the entire time!), and to see the pure joy that it brings him makes me so incredible happy. He's such a water baby. We go to "The Cove" here in Kihei. Here's a video of Jackson and I tandeming:
2. Mission to Haleakala: It takes forever to get there, and I need to acclimate for a while since I have sickle cell trait, but it's well worth the trek. There are Instagramable moments the entire drive up and down — rainbows, scenery, views of other islands and Maui's landscape. It's simply stunning… From the top you can clearly see Hualalai, Mauna Kea and Mauna Loa on the Big Island, and of course the rest of Maui County. Hiking into the crater and spending a night in the cabins is a once-in-a-lifetime experience. The silence is deafening and magical. The sunrise, sunset and star gazing are spectacular.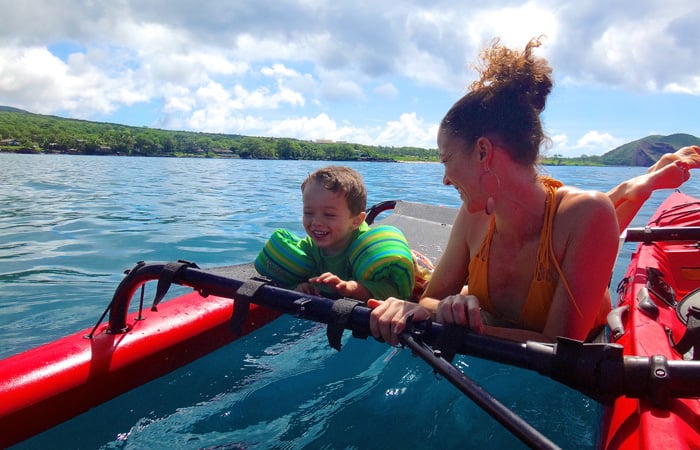 3. Kayak sailing: One of my New Year's Resolutions was to create new family traditions, so my hubby got us a Hobie Cat sailing kayak for my birthday this year. We love to take it out along the Makena and Kihei coastline on the weekends. Now that it's whale season, it will be even more exciting.
Tell us about your go-to places to grab lunch or a quick meal.
Joy's Place (1993 S. Kihei Road, Kihei; 808-879-9258). They make smoothies and have a nice selection of vegetarian, vegan and live foods. When I'm trying to grab something quick, I go straight to their grab-and-go case. Avocado roll and ginger sesame dipping sauce. The sauce is divine. I want the recipe. I also really like their "live burger" – yummy!
Favorite dessert place and what do you order?
Ono Gelato (1280 S. Kihei Road, Kihei; 808-495-0203). There's one in Kihei near where we live and one in Paia. I don't really have a go-to flavor, but they had licorice around Christmas time last year and I would have bought a gallon if I could.
Favorite place to go for a nice meal?
It's a close tie between Ka'ana Kitchen and Morimoto Maui – both at the Andaz Maui (3550 Wailea Alanui Drive, 808-573-1234).Our favorite thing is to make reservations at both and have pupu and drinks one right after the other. Both have amazing décor and views, great food and specialty cocktails. At Ka'ana Kitchen my absolute favorite thing on the menu is the grilled octopus. Chef Isaac Bancaco was voted Maui Chef of the Year. Eat there, and you'll know why. It's an amazing experience all around. Go-to at Morimoto is the Tuna Pizza and the Wagyu beef carpaccio. I love the foie gras chan mui (Oahu), but they don't have it on the menu on Maui. Why?!
Favorite breakfast spot, and what do you order?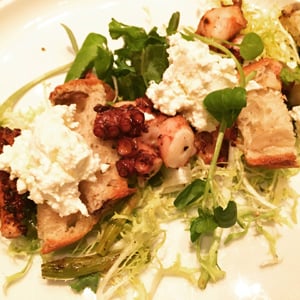 La Provence (3158 Lower Kula Road, Kula; 808-878-1313). Gorgeous view from Upcountry Maui. They have the BEST eggs benedict. I don't really like eggs, but they cook them perfectly. The owner is French, and you can tell. The pastries are authentic. It even passed the ultimate test – my mother. I always get the quiche and pain au chocolat. But seriously every single pastry is to die for. Take some home, you won't regret it. Well, your hips might.
Favorite place for a drink or cocktail?
My favorite cocktail is Morimoto's White Lily. Love it! I've been trying to recreate it at home, but it never comes out right. I was so stoked when Morimoto opened a restaurant at the Andaz here on Maui. My push gift after giving birth to Jackson on Oahu was Morimoto's tuna pizza, and it would have been a white lily too if I wasn't breast feeding.
Favorite place to shop?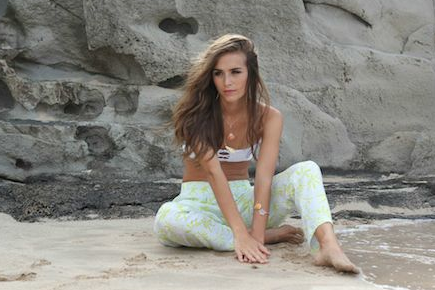 I actually have a few favorites. I don't shop very often, but when I do, I have my go-to spots. Avid waterwoman and local Maui girl Tiare Lawrence opened her own shop a few years ago, Otaheite Hawaii (10 Wailea Gateway); it's amazing! When I walk in there it's dangerous because I want to buy EVERYTHING. She carries a bunch of awesome brand names, but what I love best are her unique designs – super cute and versatile dresses, tops and cover-ups. My other go-to spot is Paia. The town is adorable. There are great places to eat and a bunch of awesome boutiques all in one area. I prefer doing that then going to a mall.
Favorite hidden gem of Maui?
My favorite hidden gem on Maui is right down the street from me – The Bikini Market (1819 S. Kihei Road; 808-891-8700) in Kihei is such an adorable little boutique shop. Cute dresses, clutches, hats and of course – bikinis! I discovered it after I won a gift certificate at a silent auction. it's tucked away in a shopping center that isn't very frequented (except for the Starbucks). I just bought my very first one-piece and had a blast shooting lifestyle shots for my jewelry line (photo in the blue suit).
Thanks Malika for sharing such great spots! To keep up with Malika, follow her on Facebook (Malika Dudley); @MalikaDudley (Twitter) and @malikadudley_surfergirljewelry (Instagram).