Making the Most of Open Houses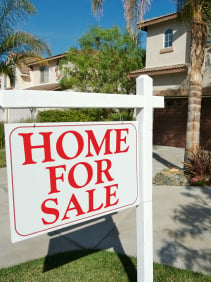 Going from one open house to another can be overwhelming. Which ones to see? What to look for? And how the heck are you supposed to remember all this stuff? It helps to think of open houses as learning experiences, not shopping expeditions, where you'll zero in on the type of house you want and which neighborhood you want to live in. "I think open houses are really good, especially when people don't have a clue as to what they really want," says Hawaii Real Estate Online realtor Gayle Fujita Ramsey. "First thing, go to open houses in neighborhoods you'd like to be in, which will give you an idea of what types of homes are available in that area and the prices they're available in." Here are some additional tips to help you make the most of each open house:
• Open houses are marketing tools, and many realtors are really there looking for new clients. "They're big fishing expeditions," says Fujita Ramsey. A tip for house hunters who already have realtors: When you sign in at the open house, leave your agent's business card with the realtor. This will save you from being bombarded with cold calls.
• Make a checklist of what's important to you. Think about what style and size of house you want, how much work you're willing to put into it and the kind of neighborhood you envision yourself living in, and then prioritize.
• Check out the neighbors' houses. Are they in good shape? Or is the open house the nicest one on the block? Pride of ownership shows, and poorly maintained neighborhoods equal lower home values.
• If you have kids, you'll want to look for a family-friendly neighborhood. "You're looking to see, are the neighbors outside? Do they wave as you drive by or just stare? Are there kids out playing?" says Fujita Ramsey. "That would tell you that there are most likely a lot of children and it's most likely a child-friendly neighborhood."
• When you're walking through the house, take note of the home's structure and overall condition. Does it need a lot of work, or simple fixes, such as a fresh coat of paint on the walls? And then be honest—are you willing to take on any projects, or do you want to move right in without doing a thing? "If you're a DIY kind of person and a lot of it's cosmetic, not structural, then that house could work," says Fujita Ramsey. "But if you're not a DIY-er, walk away quickly."
• Only see houses that are in your price range because once you see what you can afford, you may feel deflated and lose motivation. "Before going to open houses, you might talk to a lender and get pre-qualified," says Fujita Ramsey. "And try not to stray out of the price range. If a home is priced right, it's usually within $8,000 to $10,000 of where it should be. If you're pre-qualified for $300,000, don't look at homes that start at $350,000."
• Take notes after every open house (not at the end of the day) using the fact sheets handed out at every open house. Write down what you liked, what you didn't like and any other pertinent details. Alternatively, Prudential Locations has a helpful home-tour form on its website, which you can find here.
• Start a three-ring binder to hold all of your notes, organizing them alphabetically or by date viewed.