The Making of a Super Kid: 15 Fab Foods to Build Strong Minds and Bodies
Serving up quality food is an important part of keeping your keiki healthy, alert, happy and growing strong. Here are 15 great options to add to your child's menu today. And don't worry—we're making it easy!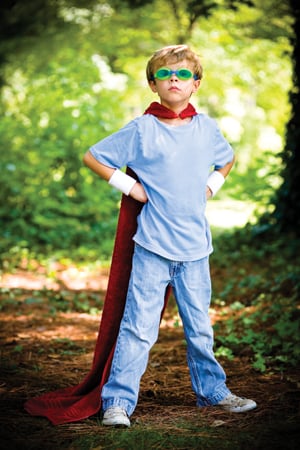 For busy parents, whipping up three nutrient-packed, wholesome meals per day, plus healthy snacks, can sometimes feel downright impossible. "Here in Hawaii, many families get home late because parents may spend hours commuting each day or work more than one job, and then have to shuttle their children to and from after-school activities," says nutritionist and mother of two Kathy Price, R.D.
Throw in the modern menu of ready-to-eat, processed options available everywhere we turn, and it's no wonder that getting the right amount of nutrition onto our kids' plates (and getting them to love healthy choices) presents an uphill battle.
The solution? Offer unprocessed, nutrient-dense foods whenever you can, in forms that are easy to prep and serve. "A nutrient-dense food is a food that's rich in nutrients compared to its calorie content," says Price. Fruits and vegetables are at the very top of this list. High-quality proteins, such as beans, legumes, nuts and nut butters, and low-fat dairy are also important.
While it can often be challenging to convince your child to choose clementines over cookies or carrots over chips, especially on the go, it's not impossible. "My feeling is, if you learn a little bit about nutrition, pay attention to what's good, wholesome food, you can offer a well-rounded diet. Then, try not to stress too much about it," says Dr. Melinda Ashton, M.D., of the Pediatric Group of Honolulu.
Need some ideas? Here are 15 fantastic foods and snack options to get you started.
1. Beans and Legumes
"They're super-healthy and affordable foods high in antioxidants, fiber, protein, B-vitamins, iron, zinc and potassium," says Price.
Easy Snack Idea: Chicnaturals.com makes a tasty snack using garbanzo beans (also known as chickpeas). Or, roast your own honey-cinnamon chickpeas (recipe at weelicious.com).
2. Nuts and Seeds
"Some benefits include fiber, heart-healthy fats, minerals, vitamins and plant protein," says Price.
Easy Snack Idea: Make a homemade trail mix with pumpkin seeds, almonds, dried fruit and unsweetened cereal.
3. Fresh Papaya
Papaya contains vitamins A, C and E, potassium, folate and fiber, as well as antioxidants such as beta-carotene and lycopene.
Easy Snack Idea: Combine it with yogurt, banana, milk and ice for a simple smoothie. Search "papaya-banana smoothie" at foodnetwork.com for recipes.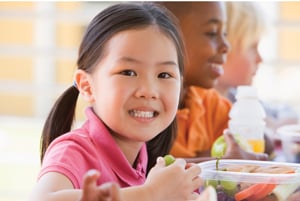 4. Dark-Green, Leafy Vegetables
Examples: Spinach, Swiss chard, kale and bok choy. "They're great sources of folate, potassium, calcium, iron, vitamins A, C and K, and other antioxidants and phytochemicals that keep your eyes healthy," says Price.
Easy Snack Idea: Roast kale in the oven to make kale chips (search "kale" at honolulufamily.com for a recipe) or try Brad's Raw Leafy Kale Chips, available at Kokua Market.
5. Salmon
"It's high in Omega-3 fatty acids, which may help reduce inflammation in the body and may boost brain function and concentration," says Price.
Easy Snack Idea: Check out Price's Simple Handroll recipe.
6. Steel-Cut Oats
"They contain nutrients including fiber and protein," says Price. "Less processed than traditional or quick-cooking oats, they digest more slowly and help keep you full longer."
Easy Snack Idea: Apple-Cinnamon Oat Squares. Find the recipe at wholefoods.com.
Tip: For steel-cut oatmeal all week long, cook a large batch at the beginning of the week. Store in the refrigerator for up to five days or freeze in individual portions for up to three months.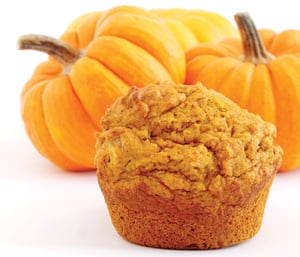 7. Pumpkin
"Pumpkin is full of fiber, B-vitamins, vitamins A, C and E, beta-carotene and other antioxidants," says Price.
Easy Snack Idea: Pumpkin-Oat Bran Muffins. Recipe at tasteofhome.com.
8. Avocado
"It's packed with antioxidants and the healthy fats in avocado help with nutrient absorption," says Price.
Easy Snack Idea: See Price's Simple Handroll recipe at honolulufamily.com/superkid. Or add hummus, tomato, sprouts, cucumber, avocado, and salt and pepper to whole-wheat bread for a quick, delicious veggie sandwich.
9. Tofu
An excellent plant-protein source, tofu can be blended into smoothies or served as the star of your stir-fry. It's also a great source of calcium and contains magnesium, fiber, phosphorous and iron.
Easy Snack Idea: Tofu Scramble – Two Ways. Find it at weelicious.com.
10. Okinawan Sweet Potato
The antioxidant anthocyanin is responsible for giving the Okinawan sweet potato its gorgeous purple color. It's also responsible for the color found in blueberries, purple grapes and purple cabbage. Okinawan sweet potatoes also offer vitamins A, C, B6, manganese and potassium.
Easy Snack Idea: Just wash, boil, cool, slice and serve. Or, mash with a little butter, milk (or coconut milk) and salt.
11. Cauliflower
"This white food is good for you," says Price. "You may be more familiar with other members of the cruciferous family, such as broccoli and cabbage, but cauliflower holds its own and contains fiber, vitamins C&K, folate and numerous phytonutrients."
Easy Snack Idea: Serve cauliflower and other veggies with dips, such as hummus or salad dressing.

 
12. Yogurt
"Yogurt provides us with calcium, protein, potassium, B-vitamins and beneficial bacteria, which can help to aid digestion," says Price.
Easy Snack Idea: Make a parfait with yogurt, fresh fruit and a low-sugar cereal or granola.
Tip: Most of the popular flavored yogurts and yogurt tubes aren't made with high- fructose corn syrup anymore, but they still have added sugar and some food coloring. A better option: "Buy plain yogurt and add your own fruit," says Price. If you still need some sweetener, try a small drizzle of agave syrup or honey.*
*Do not give honey to children under 1 years of age.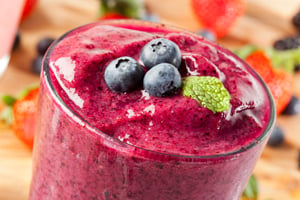 13. Berries
"Berries are full of vitamins, fiber and antioxidants that may help boost memory," says Price.
Easy Snack Idea: Make a berry smoothie or parfait or wash and serve as-is.
14. Bananas
An excellent source of potassium, bananas also offer fiber, manganese, and vitamins B6 and C.
Easy Snack Idea: Just peel, cut and serve or freeze to use in place of ice in your next smoothie. A banana dipped in dark chocolate and then frozen makes for a tasty "something sweet."
15. Poi
Parents have used poi, a natural, local and nutritionally dense food, in place of rice cereal for babies for generations. And rightly so. It's easily digestible, hypoallergenic, gluten free and contains calcium, potassium, magnesium, vitamin B and fiber.
Easy Snack Idea: Poi is perfect in its traditional, cereal-like form. But it can also be added to smoothies or pancake or muffin batter for an additional nutritional punch.