HONOLULU Family Easter Craft: Washi Tape Eggs
Try something new this spring. Use colorful Washi tape to cover your Easter eggs.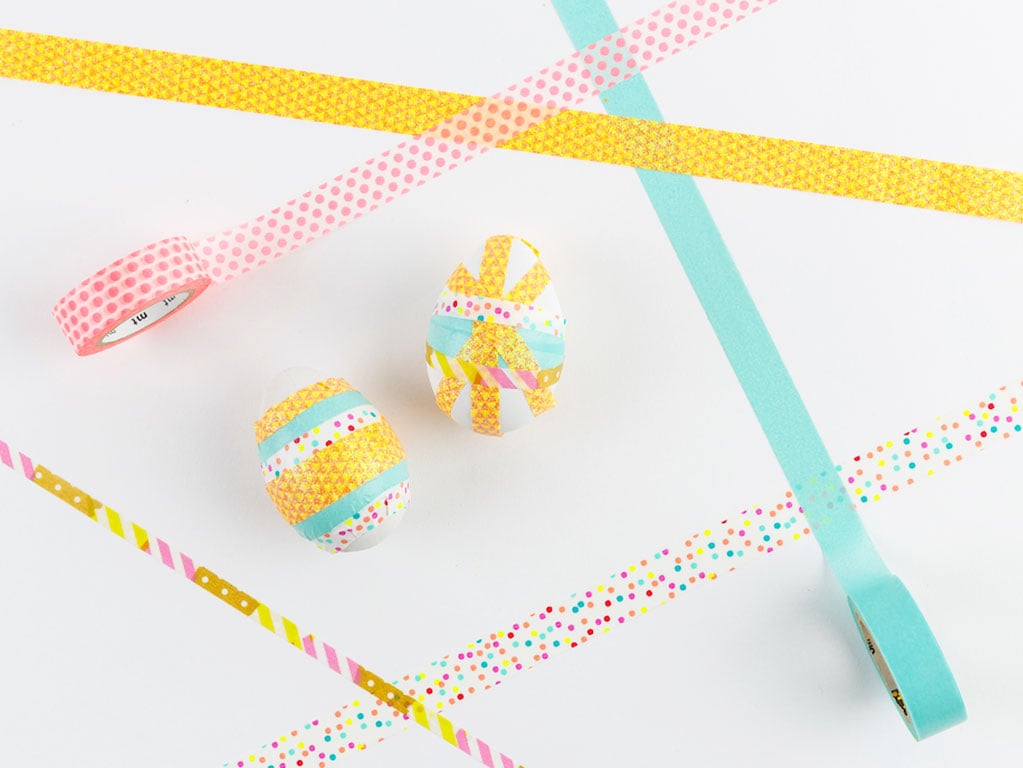 Photo: Aaron K. Yoshino
Try something new this spring. Use colorful Washi tape to cover your Easter eggs.
Most of our chicken lay brown eggs so we are always looking for fun ways to color them. This one worked well, transforming our darker eggs into the colors of spring.
Materials
Hard-boiled eggs of any color, cooled and dried off.
Several rolls of Washi tape
Scissors
Directions
Older kids can cut or tear their own pieces of tape. Younger ones might benefit from having several pieces cut and ready to attach.
Encourage your child to come up with his or her own design. There is no right or wrong. One of my kids was happy with a few stripes of color; the other went to town and covered the whole egg!
Note:
Washi tape is a Japanese masking tape used in crafts. Ben Franklin, Target, Walmart and other stores carry it. However, often it is stocked next to glitter and other decorative tapes which are thicker, do not conform as well to the curves of the egg and do not stick as well. So make sure the label specifies that it is washi.
The tape is removable and repositionable, so the child can move any placement that doesn't work.
Don't be worried if the tape wrinkles. Simply push down any of those wrinkles. You can also scratch it with your fingernail to get it even flatter.
If your child is frustrated that the tape won't lay completely flat, you can cut some strips in half, lengthwise.
Thanks to Family Circle for the idea.
Order HONOLULU Family's Surprise Easter Bunny Box here!
---
Looking for more Easter Fun? Check our Easter Corner for a roundup of events and activities, at-home craft ideas and even virtual storytimes!