Make It: Shrunken Heads
Carve then shrink your own "head" using a fall favorite fruit, apples.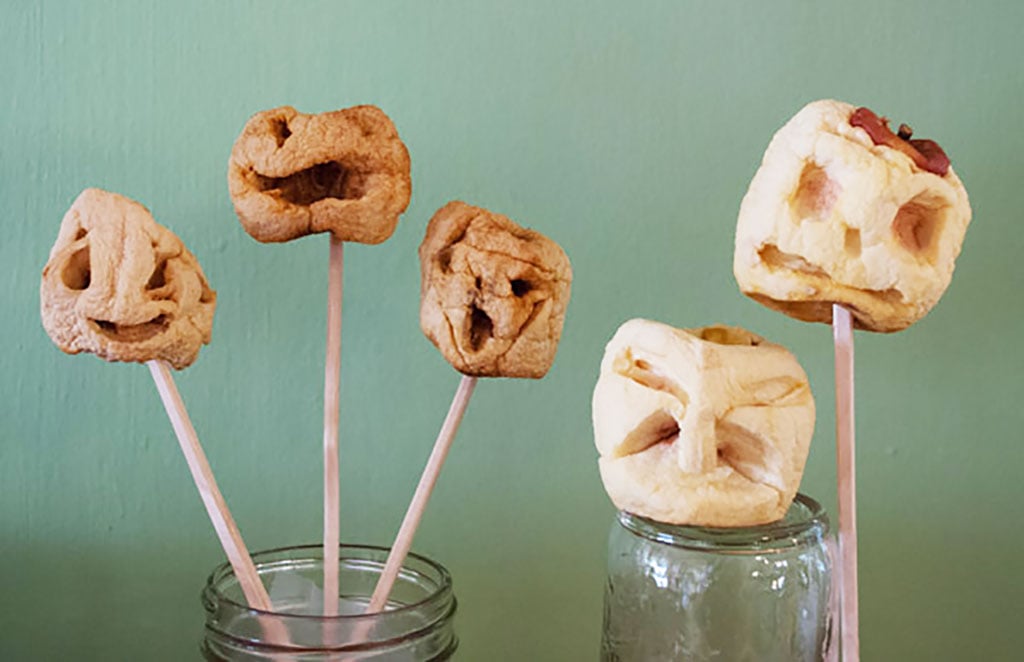 Photo: Michele Aucello
With Halloween just around the corner, the kids might be clamoring to carve pumpkins. Dig out your pumpkin carving tools and let them have a go with an apple. The bonus? Some shrunken heads that can be hung as festive decorations.
Materials
Apples
Lemons or lemon juice
Salt
Kid-friendly carving tools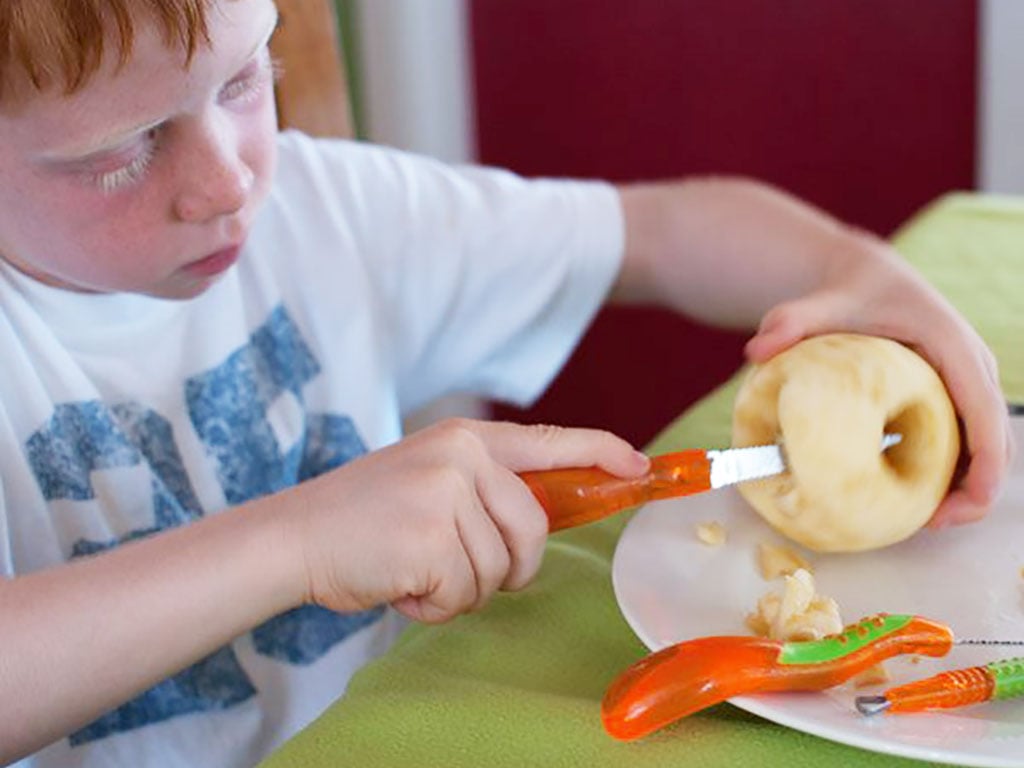 Photo: Michele Aucello
Directions
Peel and core the apples for the kids.
Carve eyes, a nose, a mouth and perhaps some ears.
Mix a ½ cup of lemon juice with a ½ tablespoon of salt. Spoon the mixture over the apples generously.
Leave the apples in a dry, warm spot. If you have a food dehydrator, you can use it to dry the heads. If not, heat your oven on the lowest setting for a few minutes and then turn it off. Place the apples on a cookie sheet and put them in the warm oven. You will need to do this several times over many days.
The apples need to be completely dried, so be patient!
Once they are dried, you can string them up or place them as specimens in a big mason jar.
Our Tips
Tell the kids to leave some space between the eyes, nose and other features. They will get closer as the apples dry. Kids can draw guides before cutting holes out.
We found a helpful video on marthastewart.com/243152/shrunken-apple-head-halloween-decoration
We kept the apples on a cookie sheet on top of the oven. Every time we finished baking or cooking, we put the cookie sheet in to ride out the remaining heat. Don't forget to take them out before you bake again.
Want more craft and treat ideas? See our Halloween Corner for those and our full roundup of spooky events on O'ahu.