HONOLULU Family Easter Craft: Make Shaving or Whipped Cream Eggs
Make marble eggs with just two ingredients and seven messy but fun steps.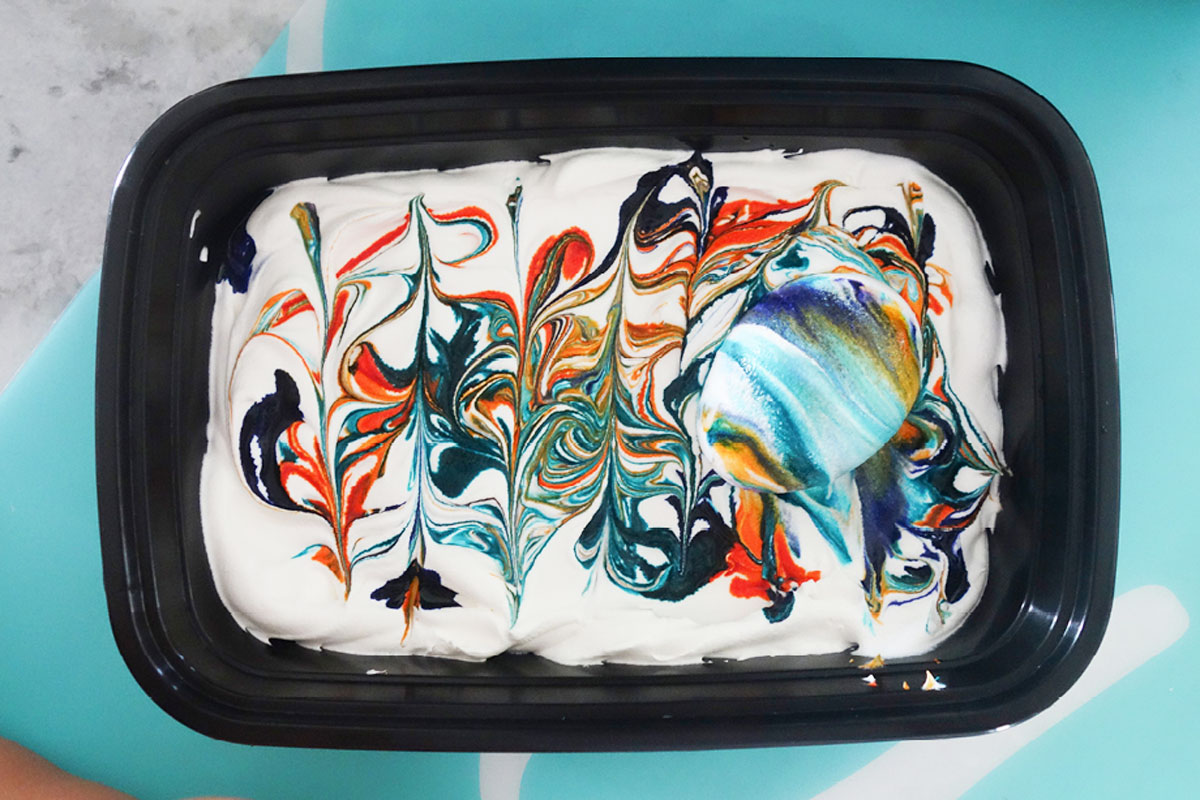 Do your kids love making a mess? If so, they are sure to love this unconventional way to color Easter eggs using shaving or whipped cream and food coloring.
Materials
Shaving or whipped cream
Gel food coloring
Hard boiled eggs (white works best)
Plate
Spoons
Paper towels
Directions
Hard boil the eggs and let them cool.
Let your child squirt shaving or whipped cream onto a plate.
Have your child drizzle a couple of colors of gel food coloring onto the cream.
They can spread the colors slightly by dragging a spoon through the cream. Not too much, though, or the colors will blend. You want the colors to be separate.
Now for the fun part. Have your child roll the egg through the cream.
Let the egg sit in the mixture for several minutes. We had ours sit for about 15 minutes. The color will set on the egg.
Wipe the egg clean.
Notes
If you are worried the shaving cream will affect the taste or safety of the egg, use the whipped cream.
Some food coloring can stain so consider having your child wear an apron or smock and gloves.
Most of our chicken lay brown eggs so we are always looking for fun ways to color them. This one did not work well on the darker eggs. Luckily we have a few chickens that lay blue eggs!
Order HONOLULU Family's Surprise Easter Bunny Box here!
---
Looking for more Easter Fun? Check our Easter Corner for a roundup of events and activities, at-home craft ideas and even virtual storytimes!