Make It with the Family: Shave Ice Cupcakes
These icy-looking treats won't melt even on sunny winter days.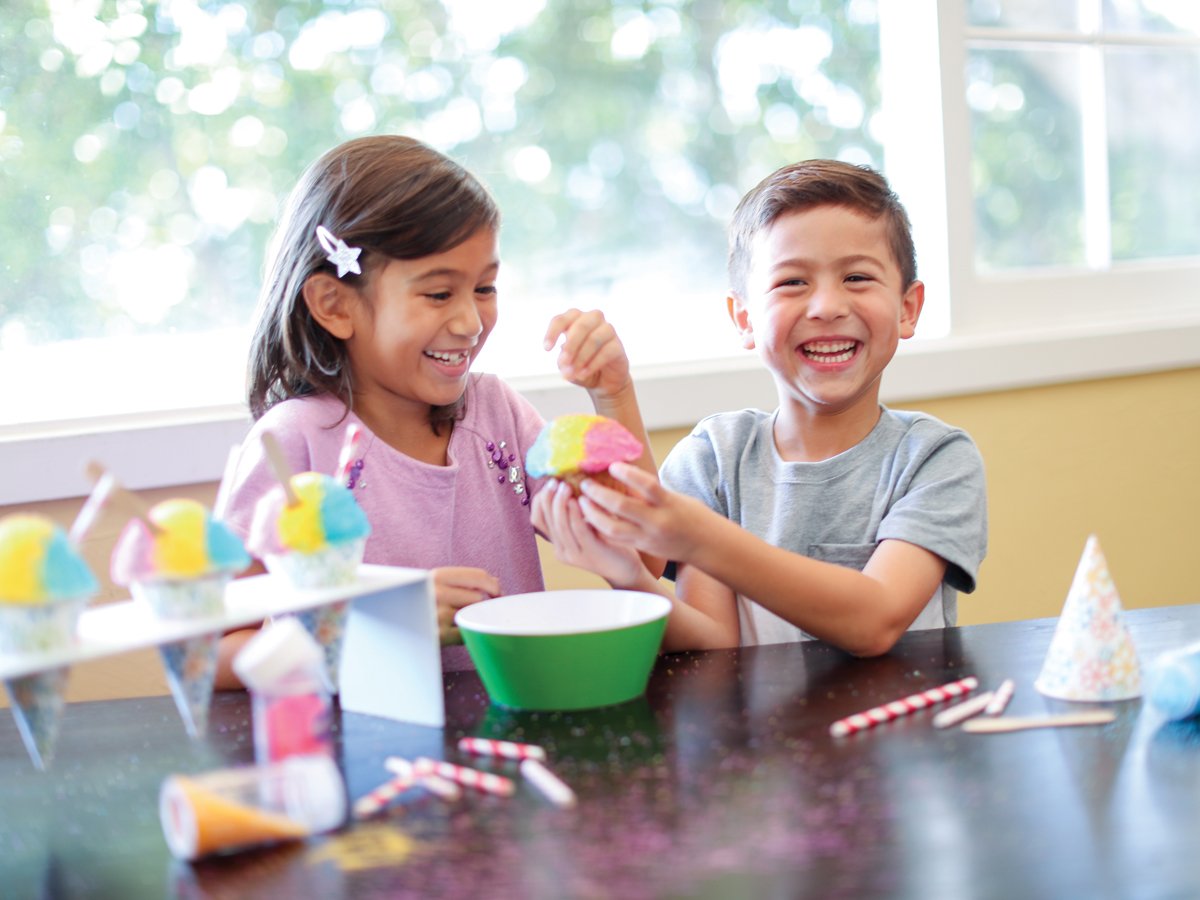 Materials
Cake mix
Cupcake liners
Frosting
Sanding sugar in pink, yellow and blue; or go red and green for the Mele Kalikimaka effect
Scissors
Shave ice cones; we found these snowflake-adorned options at Target
Colorful straws
Wooden spoons
---
SEE ALSO: Make It: Shave Ice Pom Pom Ornament
---
Instructions
Mix cake batter according to directions on the box.
Place cupcake liners in muffin tins. Fill each about ¾ full of batter so the cupcake rises significantly over the edge of the liners.
Bake then let cool.
Using the scissors, make a vertical cut about halfway down the paper shave ice cone. Overlap the two cut ends until the top of the cone measures about 3 inches across. Tape in place.
Frost the entire top of each cooled cupcake.
Use a spoon to sprinkle three stripes of sanding sugar on the frosting: pink, yellow and blue.
Slide the shave ice cupcake into the paper cone. Decorate with a wooden spoon and straw.
Our Tips
Chill the cupcakes before adding sugar. This will help keep the frosting from melting in Hawai'i's heat.
Turn a foil pan or shoebox upside down and cut holes in the top (formerly the bottom) to create a serving stand for your treats. Let the kids decorate the outside with their favorite holiday greetings or pictures.
Need to transport your treats? Use small ice cream cups instead of shave ice cones.
---
Looking for more holiday crafts and events? Visit our Holiday Corner.