HONOLULU Family Easter Craft: Handprint Lilies
Turn your little oneʻs handprints into an Easter keepsake centerpiece.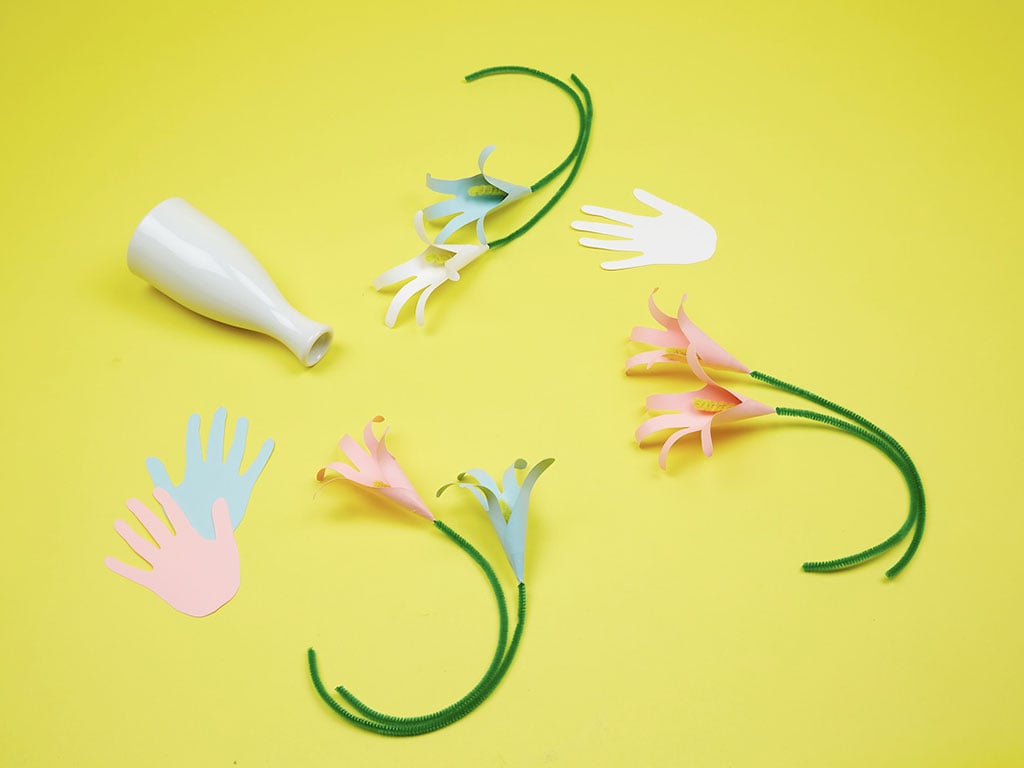 Photo: David Croxford
Little ones can trace and cut their handprints for a fun Easter centerpiece.
Materials
Cardstock or construction paper
12-inch green pipe cleaners
6-inch yellow pipe cleaners
A pencil
Scissors
Tape
Directions
Trace the outline of your child's hand on the paper.
Cut out the handprint and erase any pencil marks.
Curl the bottom of the handprint into a cone, leaving a small hole for the pipe cleaner.
Use tape to secure the cone.
Curl the fingers with a pencil to make petals.
For the stem: Bend the yellow pipe cleaner in half. Then take one end and bend it in half again.
Make a small hook at the end of the green pipe cleaner and hook it over the bend of the yellow pipe cleaner. Pinch the two together.
Take the straight end of the yellow pipe cleaner and wrap it around the bent side.
Poke the pipe cleaner through the hole in the flower and pull it until only the yellow part is in the flower.
Find more crafts by Emily Abad at Instagram.com/uniquecraftdesigns.
Order HONOLULU Family's Surprise Easter Bunny Box here!
---
Looking for more Easter Fun? Check our Easter Corner for a roundup of events and activities, at-home craft ideas and even virtual storytimes!