Make It With the Family: Glass Glitter Ball Ornaments
Just what you need to make your treetop glisten.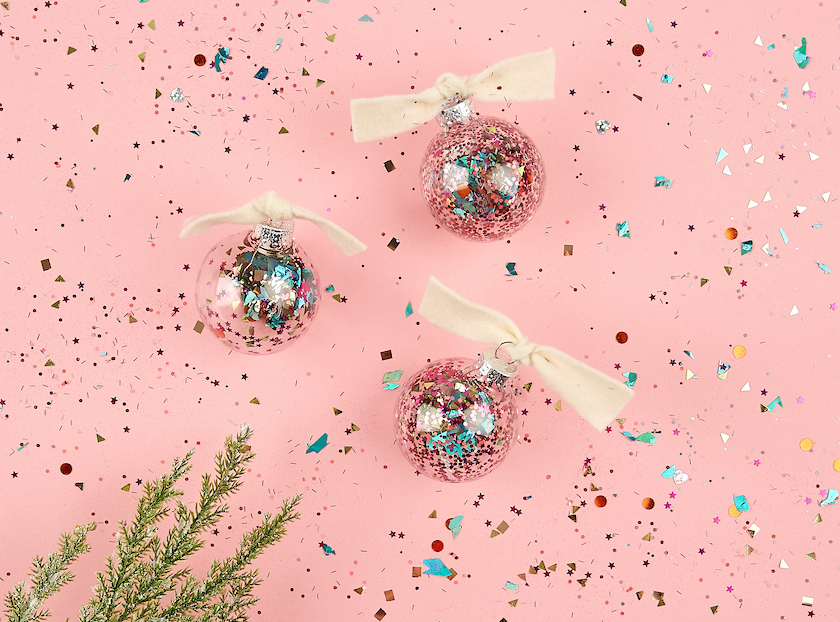 Supplies:
glass ball ornaments with removable tops (we used the 2-inch size)
glitter (multiple colors and shapes)
scissors
ruler or measuring tape
felt
Instructions:
Remove the tops of the ornaments.
Pour glitter into the ornaments and reseal.
Shake lightly so that the smaller pieces of glitter stick to the interior of the ornament.
Cut strips of felt that measure about 4 inches long by ½-inch wide. You'll need one per ornament. Tie onto the ring at the top of the ornament.
---
Looking for more holiday crafts and events? Visit our Holiday Corner.