Make It: Ghost Necklace
Remember playing with glue as a kid?  All you need is that and some string to make a hauntingly cute necklace.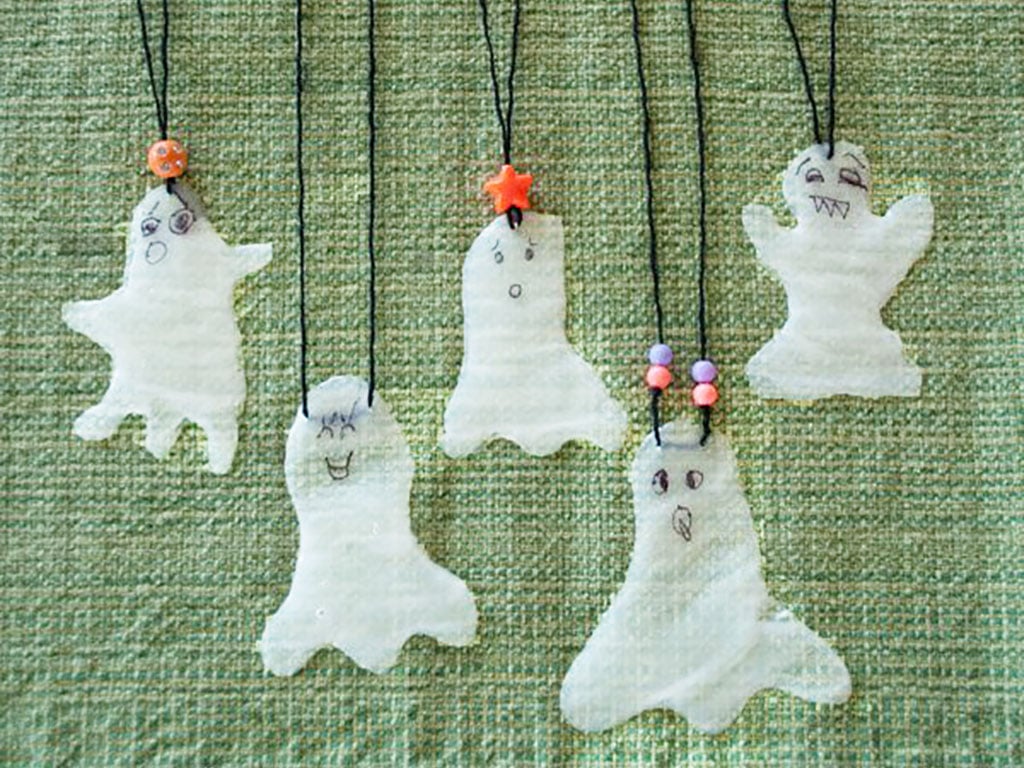 Photo: Michele Aucello
Here's an easy craft you can do with your child. Make an extra one for a for a spooky bestie necklace.
Materials
White glue
Wax paper
Permanent marker
String
Scissors
Small beads (optional)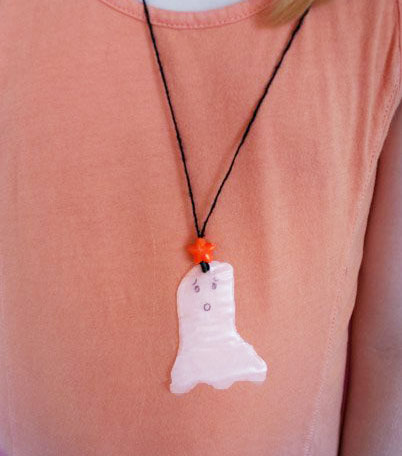 Photo: Michele Aucello
Directions
Use the glue to draw an outline of a ghost onto the wax paper. Let this set for five seconds.
Use more glue to fill in the ghost. Let this dry for two days, and then peel it off the wax paper.
Use a permanent marker to draw some features.
Poke a small hole on the top and string the ghost onto a piece of yarn. Embellish with beads if you wish.
I remember making something similar with my mom during the holidays. Thanks to marthastewart.com for jogging my memory!