Make It: Foaming Soap Dispenser
Keiki decorations and mini shells or beads add cute touches to a bathroom sink staple.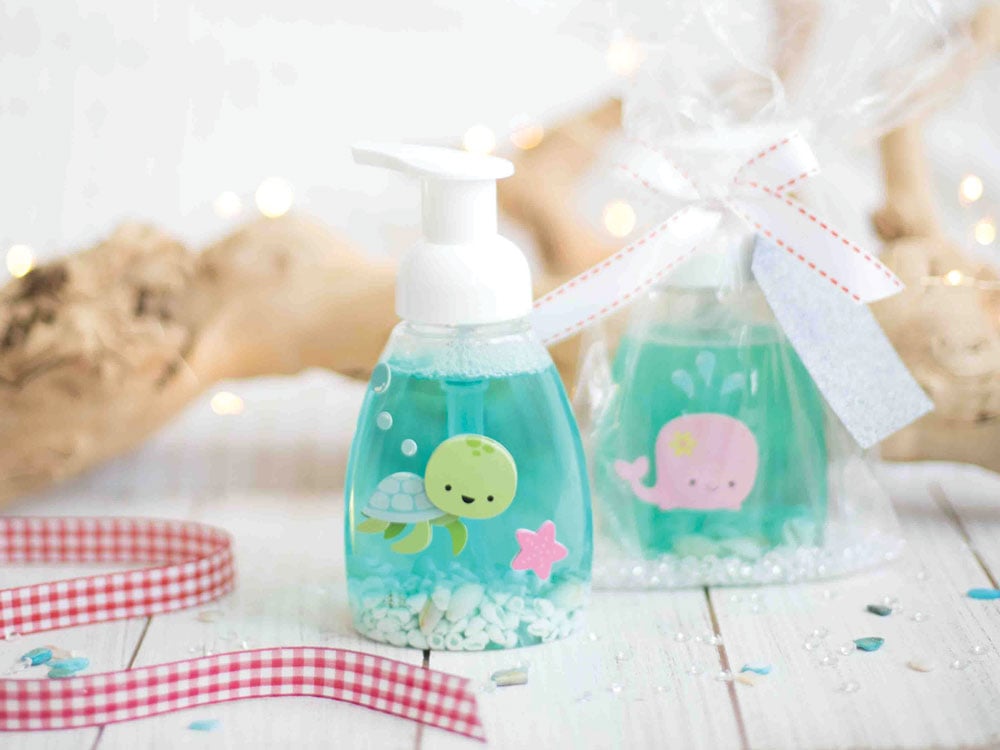 Photo: Karen DB Photography
We love foaming soap. The suds stay on little ones hands instead of slipping into the sink and our kids like playing with bubbles every time they wash up. Hereʻs a simple way to have some good clean fun decorating a dispenser for this bathroom staple.
Materials
Foaming soap dispenser. You can find bottles at most major retailers including Target and Walmart. We bought our Emoh Foaming Soap Dispensers from amazon.com.
Foaming soap refill or make your own (see below).
Decorations, we used cute stickers and mini shells. You can also use cute erasers and plastic aquarium plants.
Directions
Pour shells, aquarium rocks, or beads into the bottle. Make sure items are large enough so it won't go into the pump.
Slowly add foaming soap liquid.
Decorate the exterior with stickers or paint a message.
Stickers: Doodlebug Designs Inc. from Ben Franklin
Tips
Soak colored aquarium pebbles for several days before using. The dye often bleeds into the liquid.
We bought shell lei from Walmart for less than a dollar then cut the shells off the string.
Hard plastic toys, LEGOS or small figurines will also work.
Add a seasonal hand towel for a cute teachers' gift.
Foaming Soap Liquid
Here's a great tip for any foaming soap user. Simply fill your dispenser 3/4 full with warm water, add a tablespoon of your favorite liquid soap, twist on the top and swirl together.