Make It with the Family: Fern-Printed Wrapping Paper
Go green (and red) with festive wrap that keiki stamp with their own backyard finds.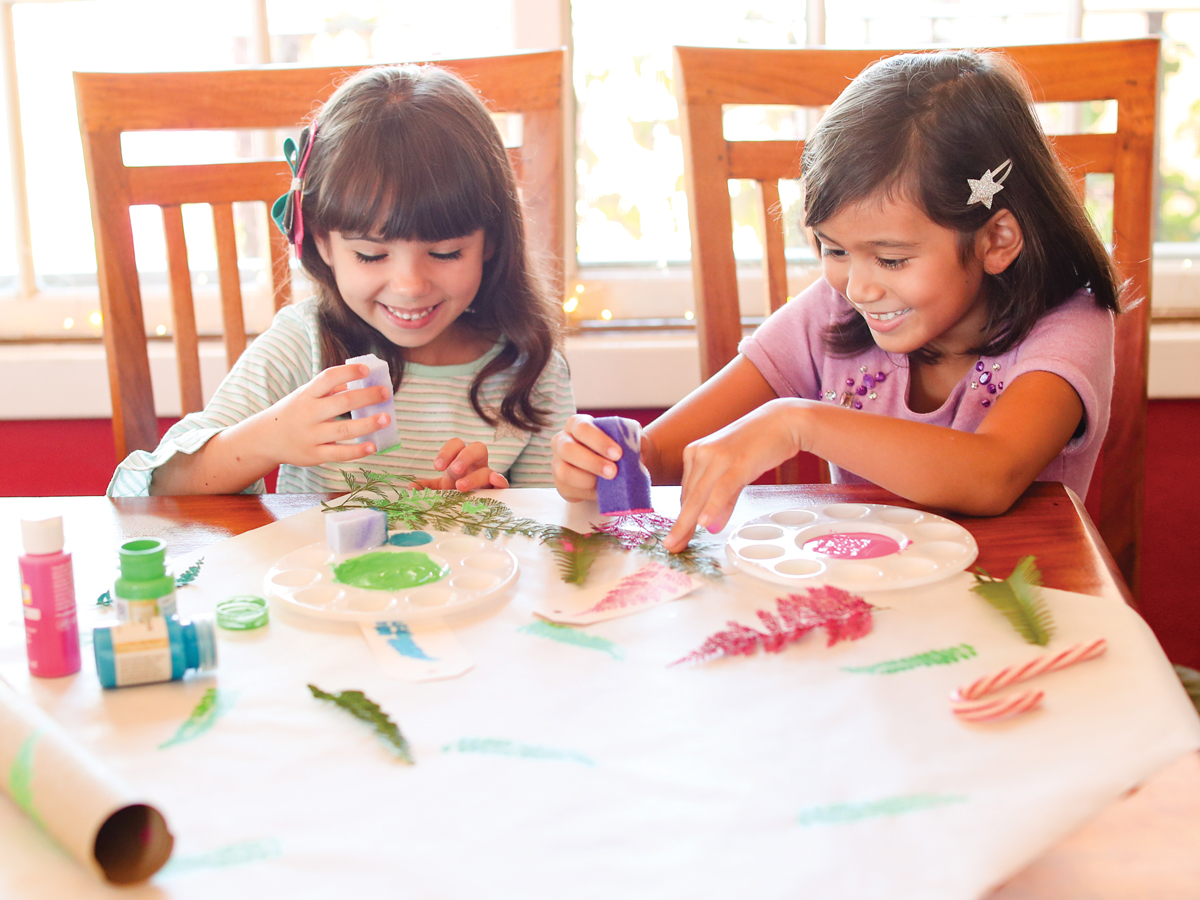 Materials
Ferns; we used kupukupu and palapalai
Acrylic paint
Roll of craft paper or white paper
Car-wash sponge, cut into smaller pieces
A plate for the paint
Paper towels
Instructions
Wash and dry ferns thoroughly.
Squeeze a quarter-sized amount of paint on the plate and mix with water until it is the consistency of diluted ketchup.
Using the sponge, gently dab paint on to the spine side of the fern until it is covered in color.
Flip fern onto your craft paper, place paper towel on top and pat down. The paper towel absorbs excess paint, keeping the print clean.
Lift paper towel and fern and repeat steps 3and 4.
Let paper dry overnight.
Our Tips
Select car-wash sponges with very small holes. Coarser sponges, or dishwashing sponges, will not distribute paint evenly.
Play with painting a single fern with stripes or patterns of different colors.
Use ferns within one or two days after picking.
Pick smaller fronds to decorate gift tags.
---
Looking for more holiday crafts and events? Visit our Holiday Corner.