Make It With the Family: Festive Felt Garland
Deck the halls with this cute 'n' cozy strand.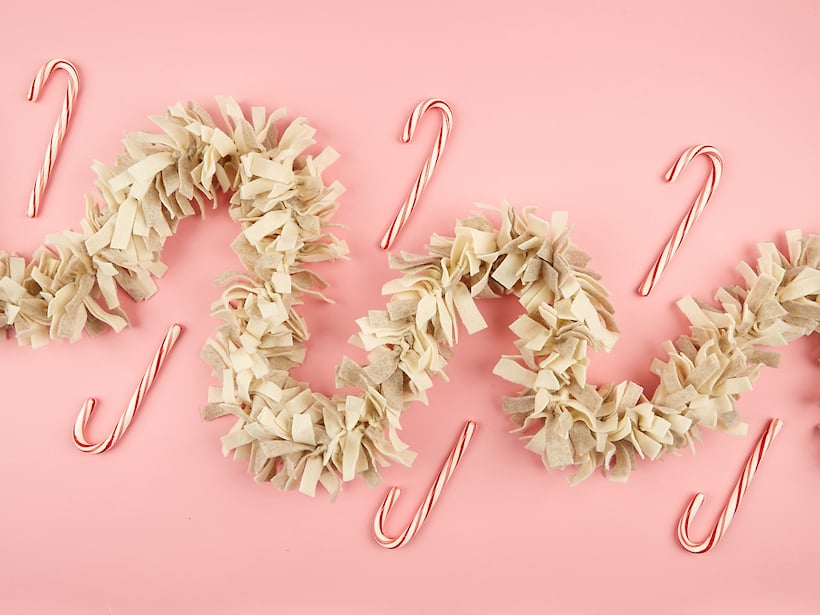 Supplies:
twine
felt (two or more colors)
scissors
ruler or measuring tape
Instructions:
Cut a piece of twine (as long as you want the garland to be).
Knot one end of the twine.
Cut strips of felt that measure about 5 inches long by ¾-inch wide.
Starting from the knotted end of the twine, tie a strip of felt to the twine and secure using a single knot.
Repeat, alternating colors and adjusting the position of the pieces of felt so that they don't directly overlap. Continue until desired length is reached.
---
Looking for more holiday crafts and events? Visit our Holiday Corner.