Low-Key Luxury in Honolulu's Black Point Community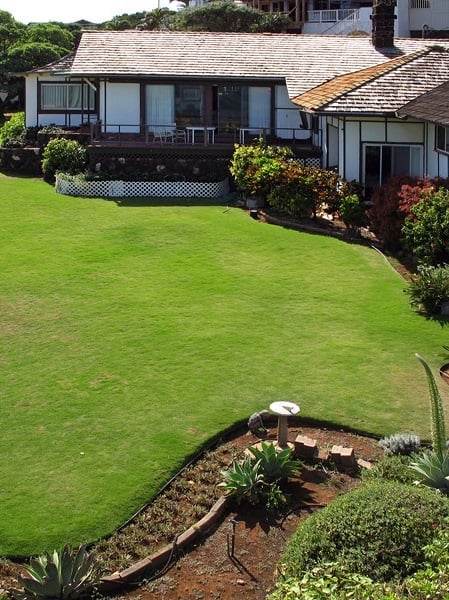 Honolulu's Black Point neighborhood is synonymous with luxury, having long been the community of choice for many of Oahu's oldest and wealthiest families (Doris Duke's Shangri La is located here) and a number of celebrities (Martin Denny, Tom Selleck, to name a few). Within this exclusive enclave there's a mix of flashy, new mansions and more traditional homes, a category in which this understated, old-Hawaii home belongs.
The same kamaaina family has owned this Black Point home for the past 50 years. The parents, who have passed on, raised their five boys here. "I say to the boys, 'how lucky you are to have grown up here,'" says listing agent Sachi Braden. The five sons—now grown men—have scattered to the far corners of the globe, and have, as a result, decided to sell.
The property was once two parcels owned by the Bishop Estates, which then divided and sold the land, resulting in the current 26,000-sq.-ft. plot. The residence has a sprawling, immaculately maintained lawn, as well as access to the beach and nearby saltwater pool, which is shared by Black Point residents.
While the main house and detached cottage are of "little value," says Braden, they're both "immaculate." The property also has one particularly interesting and unexpected amenity: a concrete bunker. "I think at one time many years ago people were worried about being attacked, so they built a concrete bunker," says Braden.
Money talk: The property is listed at $7,800,000 fee simple.
Contact: This is a private listing. Sachi Braden, principal broker, Sachi Hawaii. 596-8801, sachi@sachihawaii.com. www.sachihawaii.com.