Love Nest
Designer Virginia Paresa's home decor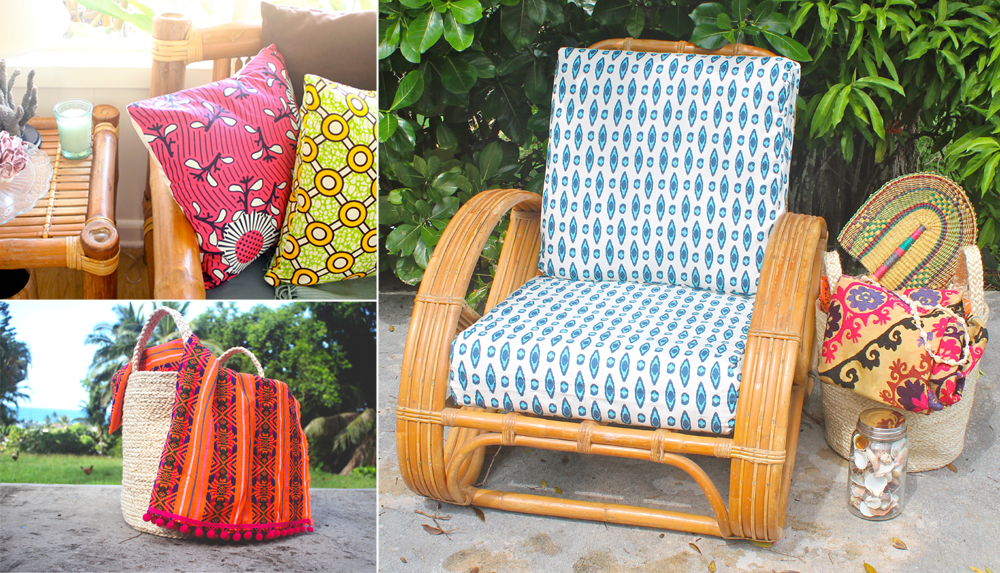 Finally, you've flown your old coop. (Honestly, you couldn't stand living with those chicks any longer.) A new perch—er—apartment all your own has been picked, and you're ready to do a little nesting. The only problem? In floor-to-ceiling eggshell, your new pad's ultra-bland color scheme is for the birds.
Make your home style fly high with a few fun prints and vibrant colors courtesy of local fashion designer Virginia Paresa's new homewares collection. Her foray into home decor came about when she inherited a few of her family's classic rattan chairs and set to sprucing them up with fresh fabric coverings to give them a more modern feel.
Chair cushion covers in eye-catching black-and-white damask, soft blue stripes and vibrant surfboard patterns with contrasting neon seams will make any old birdhouse feel fresh. The mix also includes equally festive throw pillows and blankets in Aztec and ikat prints with playful details, such as sweet pompom trims. Paresa mostly handpicks festive 100-percent cotton fabrics for the line, sometimes pulling from her cache of vintage materials for an upcycled retro-chic feel.
Migrating your space from faded to fun just became duck soup.
Pieces range from $45–$200. View the collection at virginiaparesa.com.