Lotus Soundbar's Moving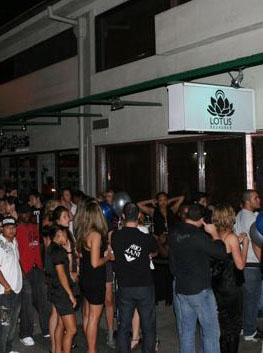 Paul Shih, managing partner of Lotus Soundbar, says that tomorrow night will be the last big event for his nightclub in Waikiki. "The lease is coming up, and we are still negotiating with the landlord, but it seems like it won't come to a conclusion in time. So, we just decided to close."
The good news is that Shih says he will be moving the bar to the trendy Chinatown area along Hotel Street, next to The Manifest. "We're hoping to open by the end of this year to early next year. It's going to be a Japanese restaurant by day and turn into a nightclub during the weekend." Though the space is smaller than the Waikiki location, Shih still plans on bringing the same DJs to Hawaii at the new location.
Friday night, Oct. 15, Lotus Soundbar will host Spiral Girl's two-year anniversary party with a fashion show and giveaways. And, DJ Kaori, a popular DJ in Japan who built her experience in NYC, will be at Lotus Soundbar to help give the club a night to remember—its last big party in Waikiki.
Visit lotusoundbar.com for the latest updates during this transition.