Looking for More Family Fun?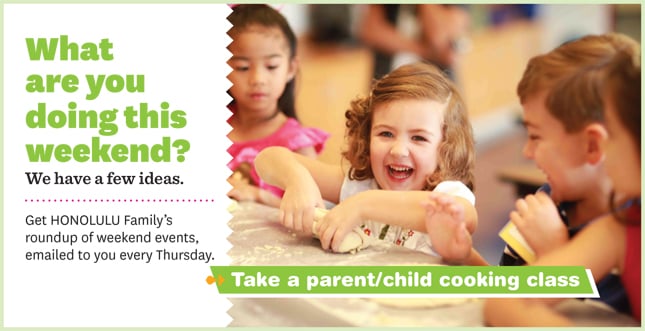 We're always looking for the best events and activities for your entire family online! Every week, we round up five family-friendly events for your weekend on honolulufamily.com's Weekend Guide. But subscribers to our free weekly e-Newsletter receive even more events, crafts, recipes and promotions.
Sign Up!
Every Thursday, we'll send you our weekend guide plus more ideas of great things to do with your kids around Honolulu. Plus, you'll get the scoop on our giveaways and opportunities to sign up for special events, such as Keiki in the Kitchen, Cover Kids, our annual Toy Test and more!