Lick the Bowl: Where to Watch the Super Bowl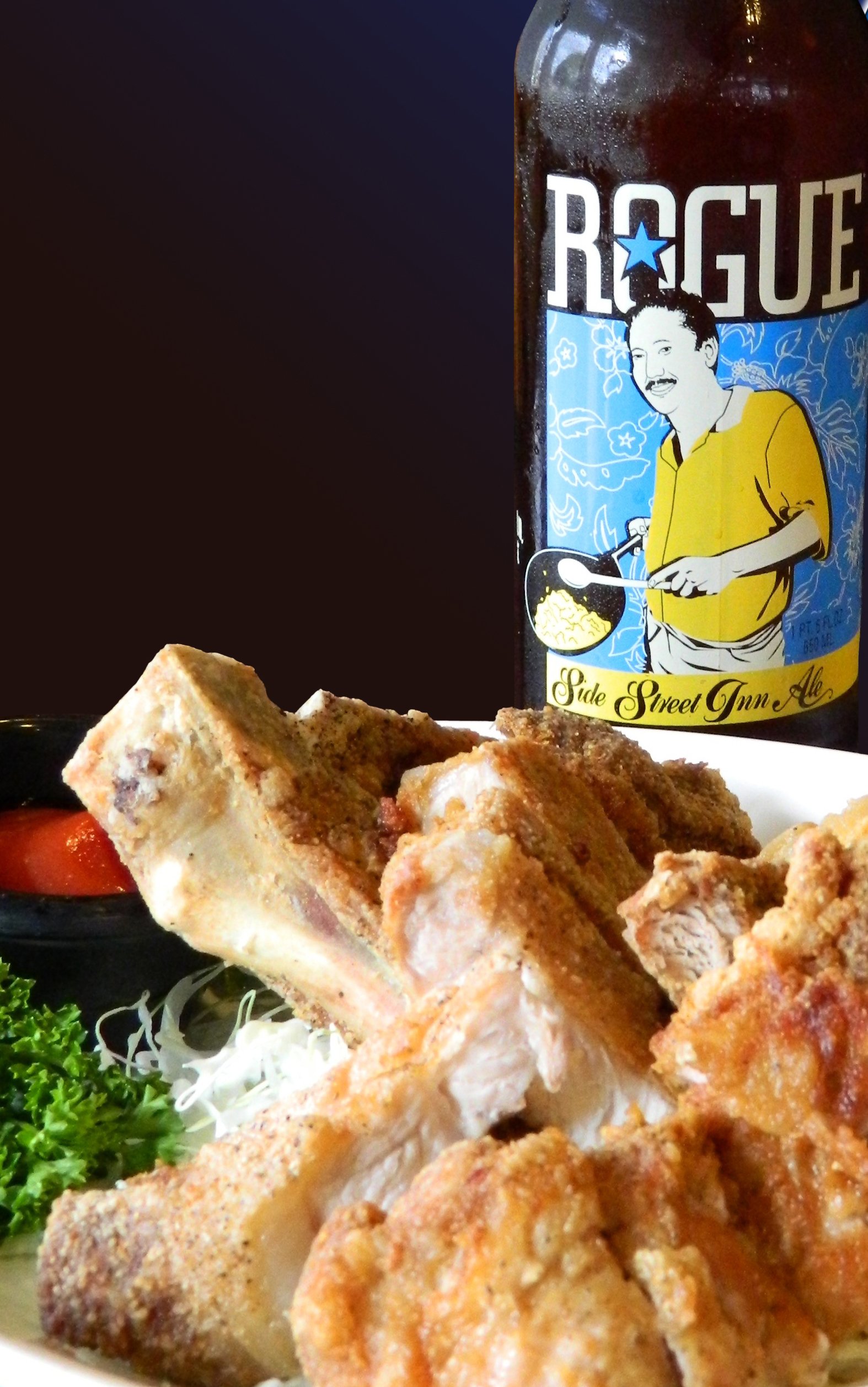 Editor's Note: Football fans should check out our new list, Super Bowl Sunday 2019: 8 Spots to Watch the Game vs. 9 Takeout Options on O'ahu.
Whether you're in it for the commercials, Bruno Mars at halftime, or you actually watch the Super Bowl, come Sunday, it won't be hard to find it on a TV in a bar. What if you care equally hard about eating delicious food as you do about football (but you weren't invited to Padma Lakshmi's party)? Don't fumble. Here's our annual list of places that will serve you big TVs and great food in equal measure.
Giovanni Pastrami
Normally, Giovanni Pastrami won't let you call ahead for seats near the TV, but they make exceptions for the Super Bowl. For this one, you have to reserve in advance and each ticket is $25 per seat, but they give it back to you in a gift certificate to use toward the bill. With beer and cocktail specials, and a beer pitcher/large pizza combo that lets you add a pound of wings for a buck, it's easy to understand why this party sells out. In fact, when we talked to a manager at Giovanni Pastrami, he said they were already close to selling out on booth space. Reservations can be made online or by calling, and they ask that you get there by 1pm (kickoff Hawaii-time is 1:20pm on Fox).
227 Lewers St,. 923-2100
Home Bar and Grill
Take five former Alan Wong's sous chefs and chefs de cuisine and put them in a place like Home Bar and you get the comfort of your game room with a five-star quality kitchen. In addition to co-owner Chris Tai's widely approved tater tot nachos—tater tots smothered in cheese and topped with everything you'd find at a baked potato buffet—Home Bar's Super Bowl menu features almost as many items as they have TVs: 48-hour braised short rib loco moco with port wine jus, pupu-style prime rib, a prime rib French dip sandwich, Buffalo wings with wedge fries and bleu cheese dressing, steamed clams with kale in a pork hock broth, and Fanny Bay oysters on the half shell with a fuji apple and jalapeno mignonette. Sit on a couch like an arm-chair quarterback and eat like a king.
1683 Kalakaua Ave., 942-2237
Surfer The Bar
A never-ending nacho and chicken wing bar ($24.95). An 80-inch TV. For anybody wanting to stay on the North Shore Sunday (and maybe see a few famous people—they like to go there a lot), the corner bar within the Turtle Bay Resort is an obviously good choice. So obvious in fact, they've already sold out of VIP tables but still have space left in the nosebleeds (if you hurry).
57-091 Kamehameha Hwy., 293-6000
Side Street Inn On Da Strip
Both Side Street Inn locations have something going on, but the party at the Kapahulu On Da Strip spot might just change your life. At "Da' Supa' Sunday Tailgate Party," they'll raffle off a bunch of stuff such as a Corona bike, beach chairs, coolers, or a BBQ pit set, but the big score is free fried rice for a whole year. For food, they'll shut off the original menu and put out a huge buffet with soup, greens and crab potato mac salad, a seafood bar with poke and oysters on a half shell. There's also a slider and hot dog station with roast pork, char siu, kalua pig on taro rolls, and seven-layer nacho dip. The main station features the infamous wok fried rice, pan fried island pork chops, fresh fish, shoyu pork, and teriyaki chicken. The Kapahulu Avenue buffet is a ticketed event: It's $35 per person in advance and $40 at the door, and they say gates open at 11:45am. By the way, Side Street's original location on Hopaka Street will feature a special Super Bowl menu with original favorites.
1225 Kapahulu Ave., 591-0253
Pint + Jigger
Pint and Jigger will open at 1 p.m. to give you 20 minutes to saddle up and order chili verde lollipop chicken wings and chipotle chicken nachos. It's happy hour prices throughout the game on food and drink: $7 for stuff such as their soft shell crab sandwich or Scotch egg, $2 off all specialty cocktails, and $7 bacon bloody marys, along with special prices on special beer: Hawaii Nui Hapa Brown Ale and Mendocino Brewing Eye of the Hop American strong ale on draft, both $4; bottle beer specials are $3 and include Goose Island 312 Witbier and Goose Island Pale Ale.
1936 S. King St., 744-9593