Lei Chic's Holiday Gift Guide for Stocking Stuffers
Happy Haulidays 2013: Hot Stuff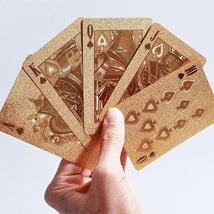 Santa called. He's taking the night off, which means you've got to:
1. Get over your fear of heights.
2. Eat all milk and cookies.
3. Stuff stockings with these great gifts, all of which cost less than $20.
And remember, the red suit is dry clean only.
Click on any photo below for details and don't miss our gift guides for women, men, and kids and pets.