Lei Chic Pop-Up Boutique 2012
One night only! Let's get this party started...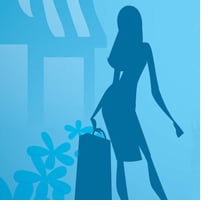 Lei Chic Mercedes-Benz Pop-Up Boutique is back! Once again, we're transforming Mercedes-Benz's showroom into a whirlwind of local fashion, jewelry, swimwear and more. You'll be able to meet and shop local designers that are either just emerging or very limited (none sell their products in more than four boutiques on Oahu), plus take advantage of special discounts and exclusive pieces. Mercedes-Benz of Honolulu is also giving away an iPad to one lucky shopper! There is one big difference from last year: our boutique will be open for one night only, so clear your calendar and get ready to shop. This is one pop-up you won't want to miss!
When: Friday, October 26, 5-9 p.m.
Where: Mercedes-Benz of Honolulu, 818 Kapiolani Blvd.
Details: $5 admission at the door, includes drinks and pupu.
See what Lei Chic previewed on Hawaii News Now Sunrise!
Meet Our Designers!
Apparel, Swim and Accessories
• 5 collections you won't find anywhere on Oahu (including Maui made swimsuits and adorable dresses for kids!)
• 3 unique handbag and wallet lines
• 1 retro-inspired swimsuit line from Hawaii-born New Yorkers
• 3 exclusive workwear pieces from a local designer
• 1 very cool reversible belt and headband collection
• and the launches of 5 new products/lines from our designers
Click here for the details and the deals!
Jewelry and Beauty
• 6 jewelry collections, most offering designs NOT yet available in stores (if at all)
• 1 by an architecture Ph.D.
• 1 that was featured on Hawaii Five-O
• 1 new twist for stacking addicts
• PLUS free eye makeovers (and more!) from 1 amazing local cosmetic and beauty line
Click here for the details and the deals!
The Menu:
Along with drinks and various pupu, our menu will include:
• Red velvet mini cupcakes, vanilla cake pops and French macarons from Sweet Temptations.
• Chocolate samples infused with goat's milk, Hamakua lavender and chili pepper from Manoa Chocolate.

The Giveaway:
Enter to win a free iPad courtesy of Mercedes-Benz of Honolulu!
Parking:
Free and plentiful. All you have to do is pull into the driveway at Mercedes-Benz of Honolulu, grab a parking pass and make your way to the adjacent lot.