Leather Handbags Go Eco-Friendly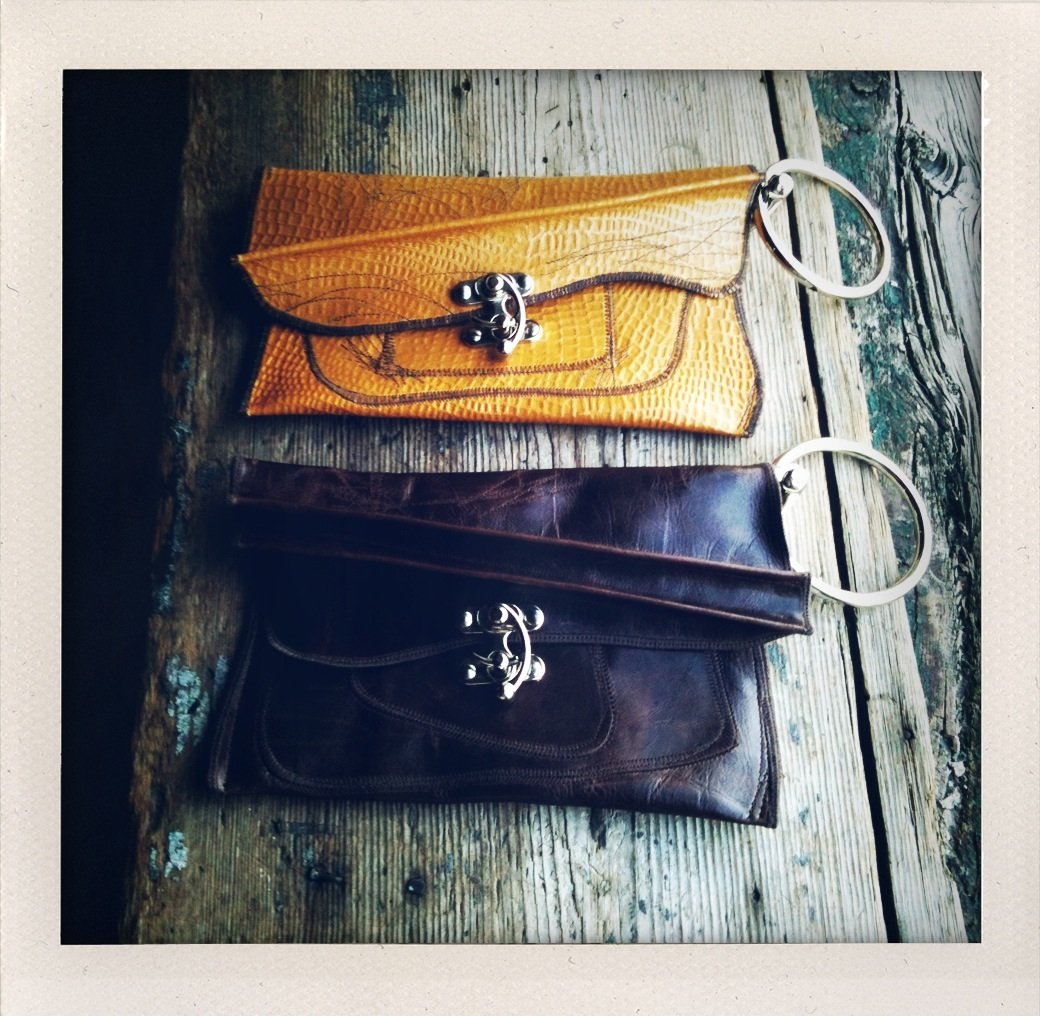 Milwaukee artist Heather Hambrect sells her work under the brand name (h (om) e). It may be exasperating to spell, but the charming little bags are easy on the eyes. Sandra Fowler, the owner of Honolulu boutique Super Citizen, which is carrying them, has been working to obtain the line for some time.
Each bag is one-of-a-kind, with edgy-looking clasps. Hambrect only uses leather that was left over from the manufacture of furniture or jackets, so instead of these scraps being thrown away, they are transformed into little clutches and wristlets ($90 to $154) with handy slots for money, credit cards and a cell phone.
The leather has that "aged, worn feeling, it feels great on the hand," notes store representative Ali Toxtli.
And feels great for the planet.
Super Citizen, 22 S. Pauahi St., 599-4333.