The Learning- Challenged Child in Honolulu
Diagnose common learning disabilities and help children succeed in life, at home and in school.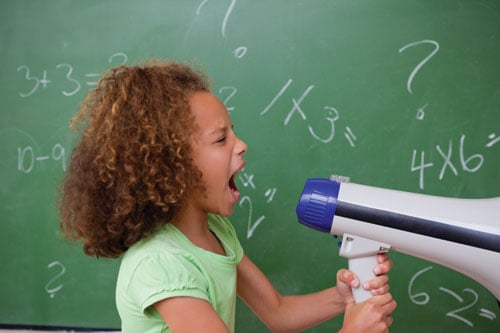 Have you ever suspected there was something different about your child, but couldn't quite put your finger on it? Maybe he or she takes hours to finish 20 minutes' worth of homework? Avoids playtime with other children? Is easily distracted or loses things? You have to repeat yourself endlessly before your child does what you ask? If any of these statements sound familiar, keep reading. It's possible that your child has a learning disability and needs your help.
According to the Learning Disability and ADHD Center of Hawaii, a learning disability (or learning disorder), is not a problem with intelligence. Learning disorders are caused by differences in the brain that affect how information is received, processed or communicated. Children and adults with learning disabilities have trouble processing sensory information because they see, hear and understand things differently.
The presence of learning disabilities in our communities is profound. The National Institutes of Health reports 15 percent of the U.S. population, or one in seven Americans, has some type of learning disability. LDOnline.com says, "Difficulty with basic reading and language skills are the most common learning disabilities." It's important to note as many as 80 percent of students with learning disabilities have reading problems and this problem often runs in families.
The most common forms of learning disabilities include:
Dyslexia. A language-based disability that makes it difficult for a person to understand written words.
Dyscalculia. A mathematical disability that makes it difficult for a person to solve arithmetic problems and grasp math concepts.
Dysgraphia. A writing disability that makes it hard to form letters or write within a defined space.
Audio and Visual Processing Disorders. A group of sensory disabilities that make it difficult for a person to understand language despite normal hearing and vision.
Nonverbal Learning Disabilities. A neurological disorder originating in the right hemisphere of the brain, causing problems in visual-spatial, intuitive, organizational, evaluative and holistic processing functions.
Attention Deficit/Hyperactivity Disorder (ADHD). A chronic condition that affects millions of children and often persists into adulthood.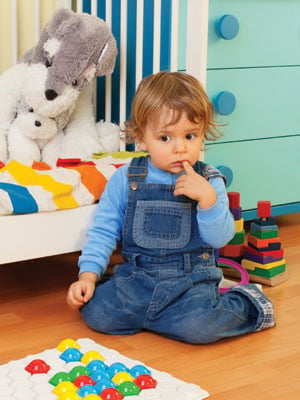 Dr. Margaret Koven, Psy.D, and psychology professor at Hawaii Pacific University, adds, "ADHD and learning disabilities are neurobehavioral disorders. General symptoms include careless mistakes, overlooking details, seemingly doesn't listen, avoiding social activities and losing things." There are many other symptoms and Elizabeth Cabibi, LMFT, Honolulu Collaborative Counseling Center, recommends parents document their observations and share these with their pediatrician and a child psychologist to optimize their diagnoses.
Autism. A brain disorder that often makes it hard to communicate with and relate to others. Autism affects an estimated one in 150 American children. The precise cause of autism is elusive and there is a debate as to whether autism is caused by other medical problems or by something in the child's surroundings.
The "Lani" family, of Honolulu, has two children with learning disabilities. They were both diagnosed with pervasive development disorder (PDD), which is an umbrella term to describe disorders including autism, Asperger's Syndrome and other rare conditions. The parents noticed their first-born daughter was "extra-sensitive" to people, rarely smiled and loud voices would make her cry. As a toddler, her symptoms expanded to sensitivity to light, an intense demand for attention from her parents and avoiding eye contact with others. After months of work with their pediatrician, the Lanis enlisted a pediatric neurologist and a diagnosis was reached.
Diagnoses are based on a number of signs most evident in speech, nonverbal communication and behavioral issues.
Specifically, regarding autism (but these could be indicative of another type of LD), common characteristics include:
Unable to coo at 12 months.
Does not point or gesture by 12 months.
Does not say a single word by 16 months.
Does not say meaningful two-word phrases without limitation by 24 months.
In the case of the "Lani's" daughter, she would exhibit "rituals" such as arranging chairs in a precise row, over and over again. "Characteristics in others include no fear of danger, over or under sensitivity to pain, having inappropriate attachments to objects, inappropriately timed laughing, inexplicable tantrums, self-injurious behavior like biting selves or banging their heads and an overall difficulty interacting with others," according to Naomi Grossman, president, Autism Society of Hawaii.
How do doctors know if your child has a learning disability? "Diagnosis is made through multiple psychological tests, questionnaires, observations and specific criteria via the diagnostic manual that the child must meet before being diagnosed. There is an international standard clinicians follow," according to Grossman.
Craig Norton of Easter Seals Hawaii, one of the state's largest care providers to children and adults with disabilities, adds, "A qualified clinician will evaluate if six or more symptoms of inattention have persisted for at least six months to a degree that is maladaptive and inconsistent with developmental levels."
Norton also recommends a doctor perform a physical to rule out other causes of behavior. In addition, social stressors, such as divorce, poverty and domestic violence, may also cause such behavior.
If you suspect your child may have a learning disability, here's what's recommended:
Observe your child at home. If the same problem exists over and over, write it down.
Meet with your child's teacher. Prepare a list of things you want to discuss. How is your child doing in class? Does he or she have any friends? Is your child attentive and participatory?
Talk to your pediatrician. He or she is an essential partner in screening your child and recommending specialists.
If the consensus is that your child may have a learning disability, evaluation is next. Norton says, "For children ages 0-3, parents should contact the Hawaii Department of Health Early Intervention Section. For school age children, parents can contact the Department of Education for services."
A consultation with a child psychologist or a licensed family therapist is recommended, too.
Coven reminds us, "treatment is all therapy, special education classes and learning compensatory skills." Also, medication "should be prescribed by a psychiatrist and not a pediatrician and only in combination with therapy."
It's important to remember that a learning disability cannot be "fixed" and, in addition, is nothing of which to be ashamed.
To Get Help, Contact These Local Resources:
LD & ADHD Center of Hawaii

1110 University Ave., #504, 955-4775, ldcenterofhawaii.com.

Learning Disabilities Association of Hawaii

245 N. Kukui St., #205, 536-9684, ldahawaii.org.

Easter Seals Hawaii

710 Green St., 536-1015, hawaii.easterseals.com.

Autism Society Hawaii Chapter

1600 Kapi'olani Blvd., Ste. 620, 394-7320, autism-society.org.

Margaret Koven, PsyD.

715 S. King St., #420, 587-7078.

Elizabeth Cabibi, LMFT Collaborative Family Counseling

98-084 Kamehameha Highway, #303B, 685-2425, collaborativefamilycounseling.com.