Keiki in the Kitchen: Spring Snack Platter
This isn't your garden variety finger food. Cute cut-out shapes make every food group munchable.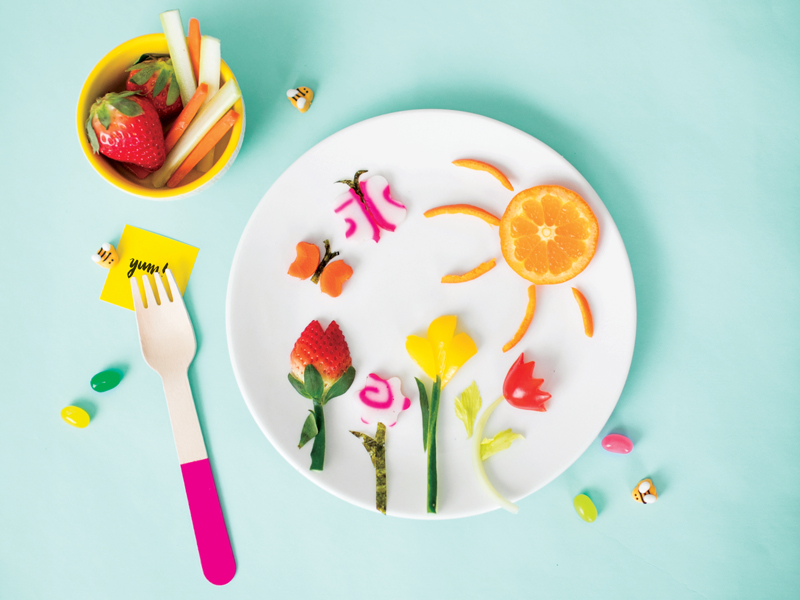 Photo: Karen DB Photography
MATERIALS
Flowers: Strawberries, yellow bell pepper slices, cherry tomato and kamaboko fishcake.
Stems: Celery, cucumber and nori. Soak celery and cucumber sticks in cool water overnight to make them curl.
Butterflies: Use a flower cookie cutter, petal side in, to cut out half a slice of kamaboko. Repeat then put the two pieces on either side of a nori antenna.
TIP!
Cheese, tofu and any other fruit also make easy flowers. Add a butterfly- or sun-shaped sandwich for a full meal.