Keiki Making a Difference
Looking for a way to give back? Join our first HONOLULU Family Volunteer Day.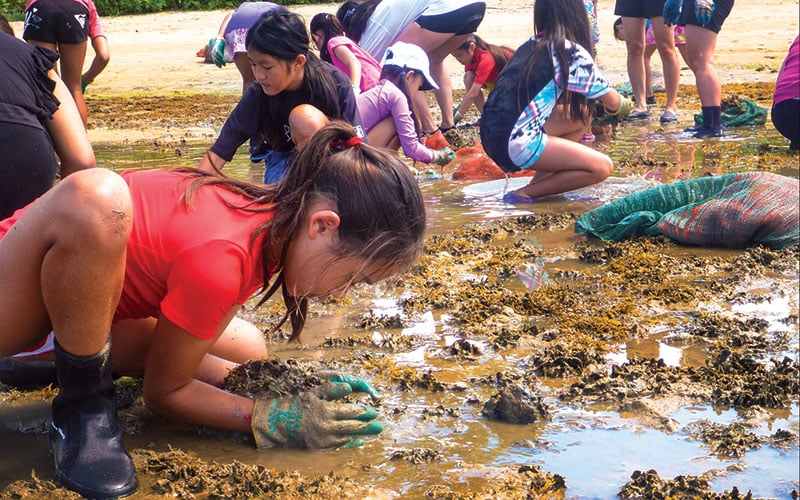 Photos: Courtesy of Malama Maunalua
Learning to receive is simple. Teaching your children to give can take a little longer—especially when they're completely focused on a never-ending wish list. There are food and toy drives, but kids rarely get to see the joy their donations can bring. Other volunteer jobs, such as stuffing envelopes or sorting items, will definitely not hold your active 5 year old's attention.
Here's a chance to start the new year with a weekend adventure in giving. HONOLULU Family is holding its first-ever parent-child Volunteer Day. Our team worked with nonprofit groups on Oahu to come up with fun, hands-on volunteer activities created specifically with kids in mind.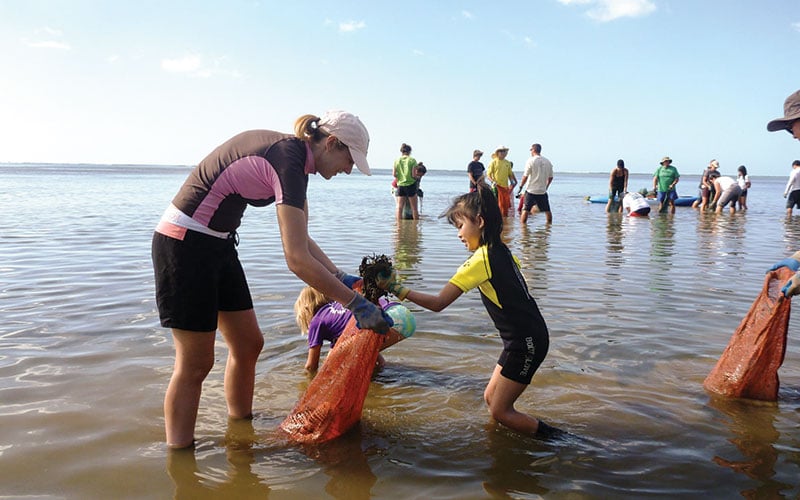 Do your kids love the ocean? Spend some time pulling invasive algae, and discovering marine life such as crabs and fish, at Maunalua Bay. Does your family enjoy hiking? Help the Hawaii Nature Center rid its field of alien weeds. If they enjoy going to see Honolulu Theatre for Youth's original, youth-focused shows, they can help clean the theater or beautify the outdoor box office area downtown. The artistically inclined can pick up a paintbrush to decorate and plant seeds in planters for Habitat for Humanity at the Hawaii Children's Discovery Center.
We have activities for kids as young as 4 years old and their parents. Every work shift lasts just an hour, so even the most active kids can stay engaged. Even if they go AWOL, they won't disrupt anyone else (besides, you'll be surrounded by parents who understand). Start times vary at each location, so you can schedule some work around busy soccer and art class schedules.
This is your chance to give back to some of Hawai'i's nonprofits which do so much for local families. Plus, every time you drive by the bay, go to see an HTY show, visit the Nature Center or see a planter out in the community, you and your child can say "I did that! I helped there!" That satisfaction goes a long way when you're teaching a lesson in giving back.
Looking for ways to help out year round?
See our guide to six volunteer opportunities for kids at bit.ly/HF6volunteers.