Keiki in the Kitchen: Dressed Up Breakfasts
Take advantage of lazy summer mornings to bump up your breakfast with recipes from Tiki's Grill and Bar chef Ronnie Nasuti.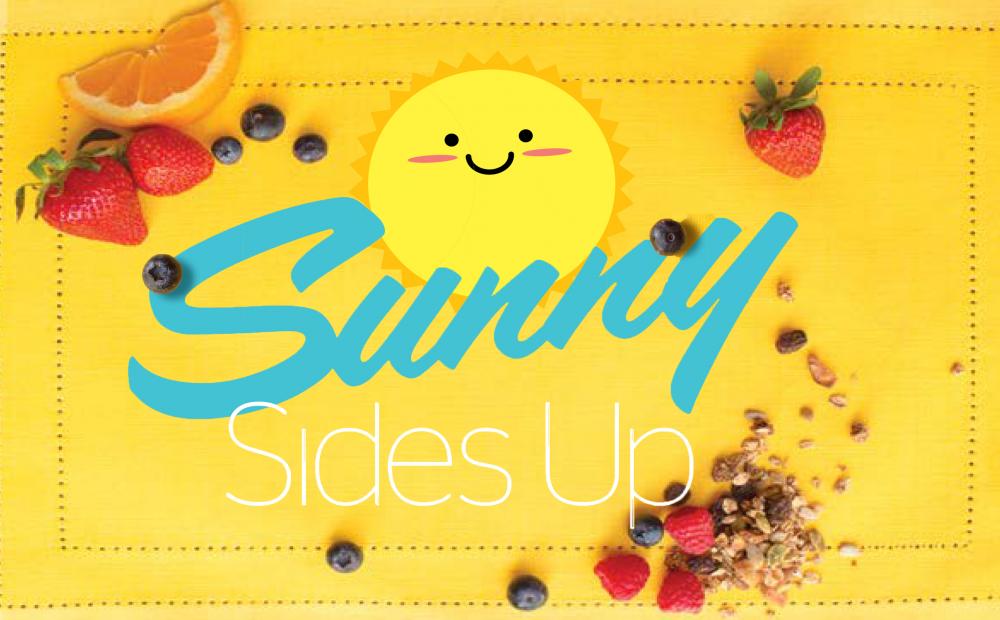 School mornings can often be a scramble, and not of the egg variety. We all know the rush of searching for backpacks/homework assignments/permission forms/jackets and shoes while sneaking in bites of whatever food you can hold in one hand.
So, when you have the chance to turn off the alarm clock and slow things down a bit, it's a good opportunity to beef up your usual, on-the-run breakfast of toast/cereal/frozen waffles/oatmeal.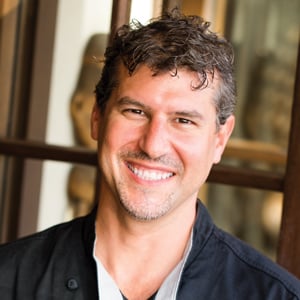 We turned to award-winning Tiki's Grill and Bar executive chef Ronnie Nasuti for a few ideas.
The fun part of the most important meal of the day is dressing it up, kid style. You've probably done animal-shaped pancakes. Chef Nasuti often draws smiley faces with sriracha on his spice-loving son's eggs. For your family, he created an acai scone kids can adorn with seasonal fruit, honey and whipped cream. Or, mix up a gluten-free breakfast mac 'n' cheese topped with an egg and let the little ones add their own dash of bacon sprinkles or a bacon smile.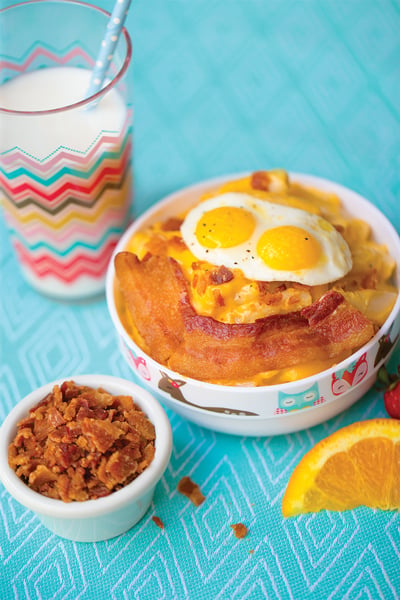 The dishes look and taste amazing, but won't take hours in the kitchen. Meaning you won't have to get up at the crack of dawn while the kids sleep in. That's a wake-up call we want.
Interested in more chef-created recipes you and the kids can cook up together?
Join us for our Keiki in the Kitchen series at the Hawaii Children's Discovery Center. Chef Nasuti will be the guest in our popular, hands-on workshops for parents and kids. Last year, families had a blast making and tasting the chef's picnic-ready dishes in mason jars and the Boston native's spins on the all-popular pasta (kids demanded seconds of the spaghetti tacos). This year, Nasuti will continue to feature local produce and proteins in kid-pleasing plates, much as he does at Tiki's.
Space is extremely limited and the workshops often fill up in minutes. Get the scoop on when registration opens by signing up for our free, weekly e-newsletter. You'll also get weekly lists of the best family events on Oahu. Find the details on the workshops at honolulufamily.com/keikiinthekitchen.
Learn more about locally owned, locally focused Tiki's Grill and Bar's award-winning keiki menu (every meal comes with a toy, souvenir cup and, don't forget, a killer view of the sunset) at tikisgrill.com.
Acai Scones
by chef Ronnie Nasuti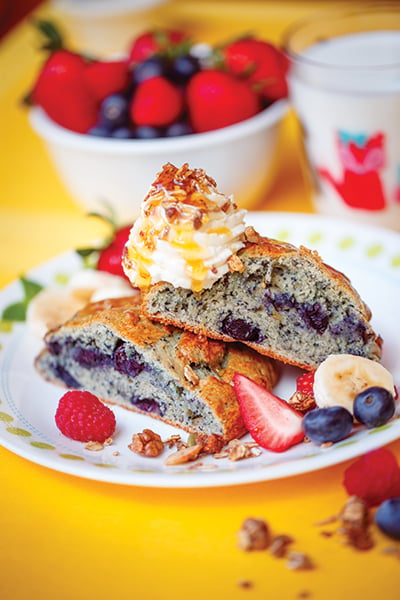 INGREDIENTS
• 2 1/2 cups flour
• 2 tablespoons baking powder
• 3/4 teaspoons salt
• 1/3 cup sugar
• 4 tablespoons butter
• 3.5-ounce package of acai
• 3/4 cup cream
• 1 egg, beaten
• A handful of fresh blueberries
INSTRUCTIONS
1. Heat oven to 375 degrees.
2. Combine flour, baking powder, salt and sugar in a large mixing bowl.
3. Cut in butter.
4. In a separate bowl, combine beaten egg, cream and acai. Add dry ingredients.
5. Stir in fruit.
6. Turn dough out on floured surface. Roll it out and cut into biscuit-size rounds.
7. Bake for 15 minutes or until golden brown.
8. Garnish with bananas, fresh berries and local honey for the full acai experience. Add whipped cream, just for fun!
Breakfast Mac 'n' Cheese
By chef Ronnie Nasuti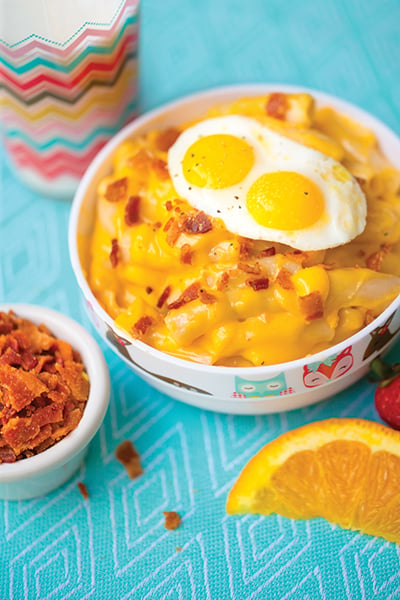 INGREDIENTS
• 2 cups shredded sharp cheddar cheese
• 1/2 cup grated parmesan
• 3 cups milk
• 1/4 cup butter
• 2 1/2 tablespoons flour
• 8 ounces gluten-free penne pasta, cooked according to directions
• 4 eggs. We used 8 quail eggs
• 4 bacon strips
INSTRUCTIONS
1. Cook bacon until crispy and crumble into bits.
2. In a saucepan, melt butter or margarine over medium heat. Slowly stir in enough flour to make a roux.
3. Slowly add milk to roux, stirring constantly. Stir in cheeses over low heat and cook until cheese is melted and sauce thickens.
4. Stir drained pasta into the cheese sauce and divide evenly among four bowls.
5. Cook eggs sunny side up, or scrambled, if you prefer. Top each bowl with one regular egg or two quail eggs. Let your kids add their own bacon.
Want to participate? Get more information at honolulufamily.com/keikiinthekitchen. Space is limited, so classes fill up quickly.