Keiki in the Kitchen: Make These Christmas Tree Pancakes for Family Breakfast
Sunrise Surprise! This festive, ready-to-decorate breakfast is sure to keep you on your child's "nice" list.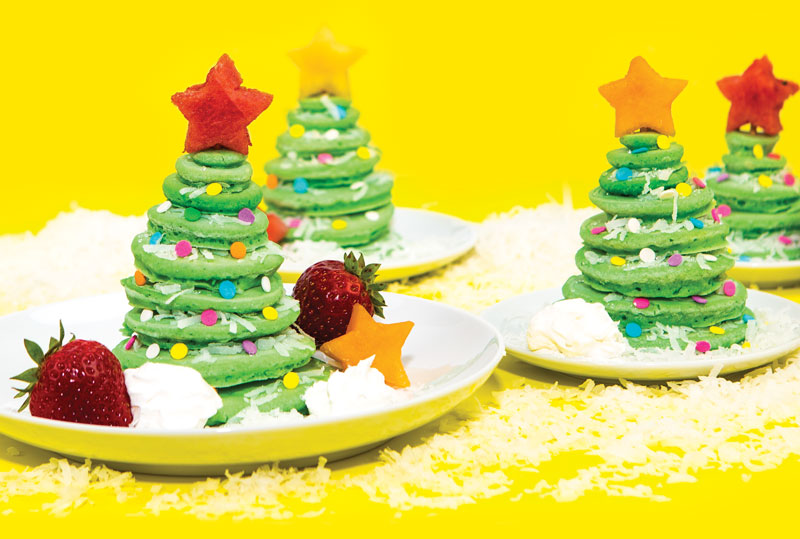 Kids will flip over these tiny, tasty stacks of pancake trees–especially when you add a DIY bar of festive sprinkles.
Go Natural
Juice kale, spinach or other leafy greens for a non-artifical food dye. Or run the vegetables through the blender and strain out the liquid.
---
There is a lot more fun for families this holiday season. Watch for more crafts, recipes and a full round up of holiday events and parades in our Holiday Corner.