Keiki in the Kitchen: 1 Sauce, 4 Dinners
Turn one flexible sauce into four quick family-pleasing dinners.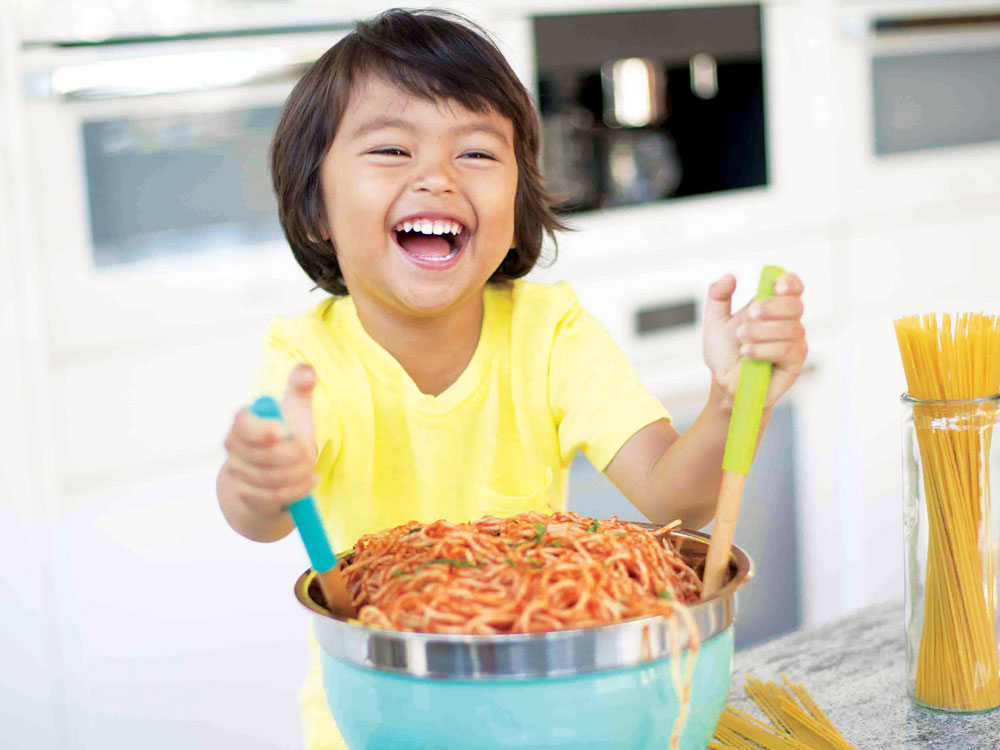 Photos: Karen DB Photography
When the school year starts, you have a lot on your plate. So, who has time to cook up something new for dinner every night? Here's an idea: Make one pot of marinara sauce that can be transformed into completely different meals with just a few new ingredients you may already have at home.
We put together a four-meal plan using recipes from two Hawai'i chefs. To streamline your shopping list, we looked for dishes that utilize leftover items from the night before.
Dinner No. 1
Spaghetti in Marinara Sauce
By Chrissie Kaila Castillo, Café Kaila
This tasty, veggie-packed recipe will be an easy sell for your kids.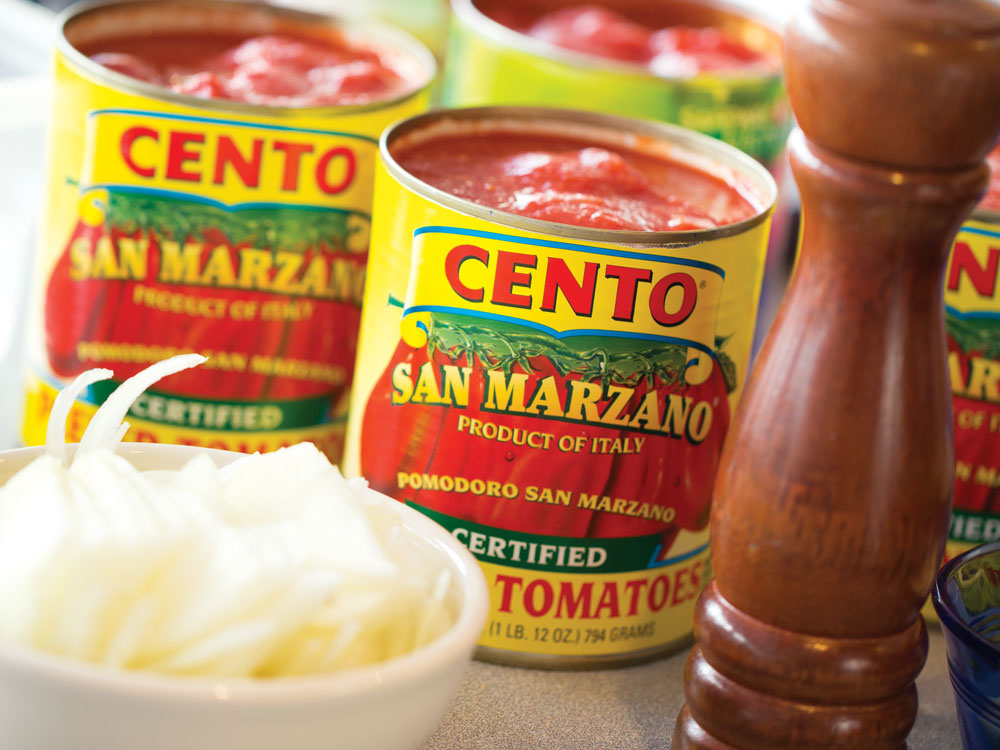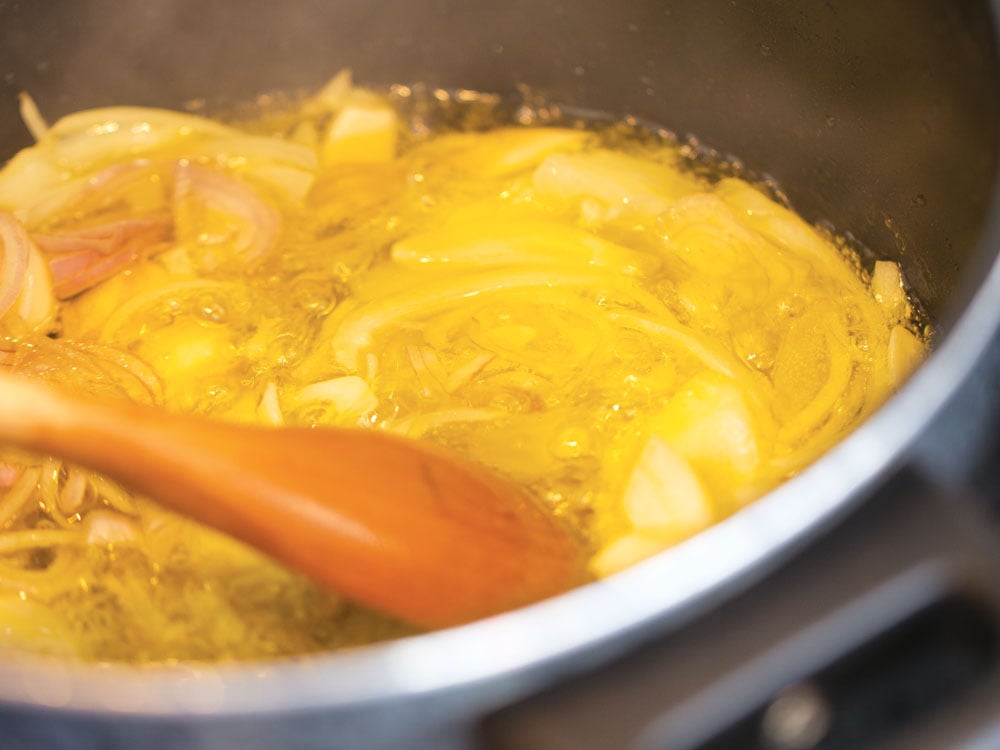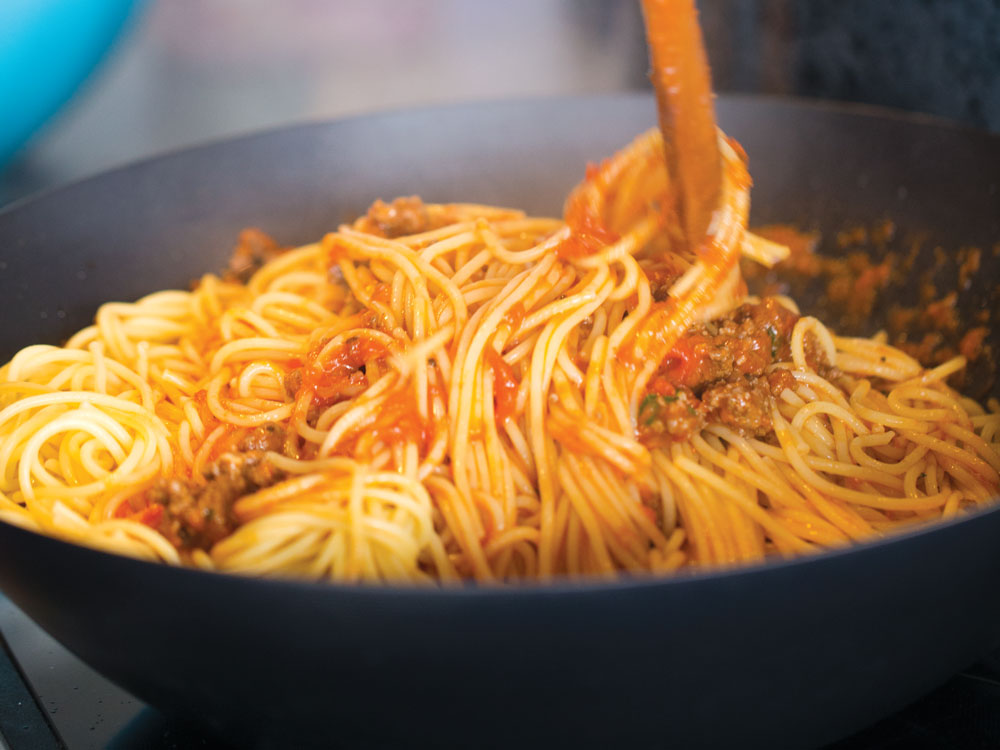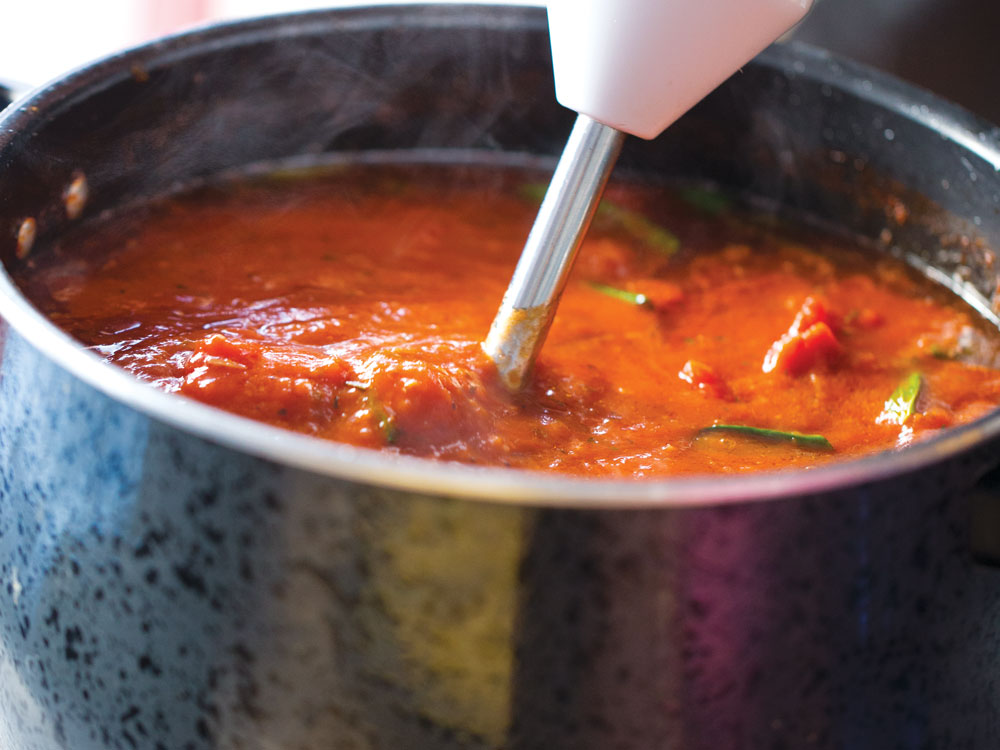 Marinara Ingredients
1/2 cup extra-virgin olive oil
2 small onions, finely chopped
2 garlic cloves, finely chopped
2 stalks celery, finely chopped
2 carrots, peeled and finely chopped
2 teaspoons kosher salt
1 teaspoon freshly ground black pepper
1 teaspoon sugar
2 cans of crushed tomatoes, 32 ounces each. Castillo likes naturally sweet San Marzano tomatoes.
2 dried bay leaves
1/2 cup fresh chopped basil
Instructions
Heat oil over medium-high heat in a large pot.
Add onions and sauté until translucent, about eight to 10 minutes.
Add celery, carrots, garlic, salt and pepperand sauté until vegetables are soft, about10 minutes.
Add the tomatoes, sugar and bay leaves. Mix well and simmer, uncovered, over low heat, until the sauce thickens, about an hour.
Remove and discard bay leaves.
Toss with spaghetti. Another option: Mix sauce with al dente penne, ziti, farfelle or pasta of your choice, top with cheese and bake at 350 degrees for 20 to 30 minutes.
Tip
Sneak in added nutrition by mixing half a pound of whole wheat spaghetti with half a pound of regular noodles.
Have a picky eater?
Add chopped spinach, grated zucchini, extra carrots or celery and make it all disappear into the sauce with an immersion blender.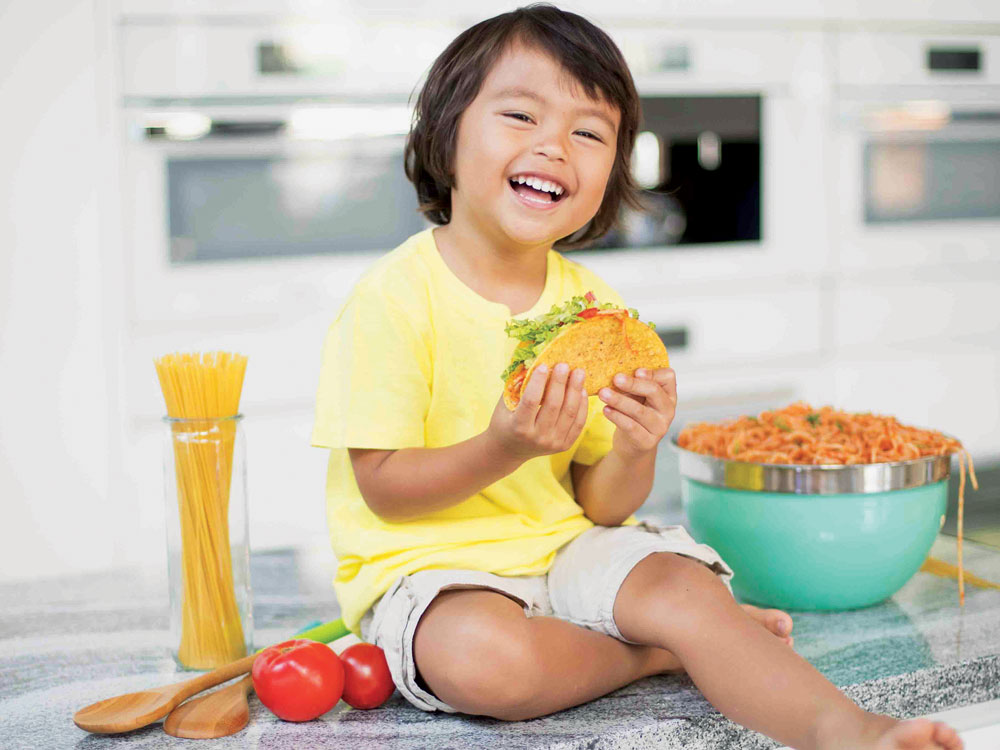 Dinner No. 2
Spaghetti Tacos
Recipe by Chef Ronnie Nasuti, Tiki's Grill and Bar
Turn an Italian favorite into finger food with a crunchy shell and an extra topping of fresh vegetables.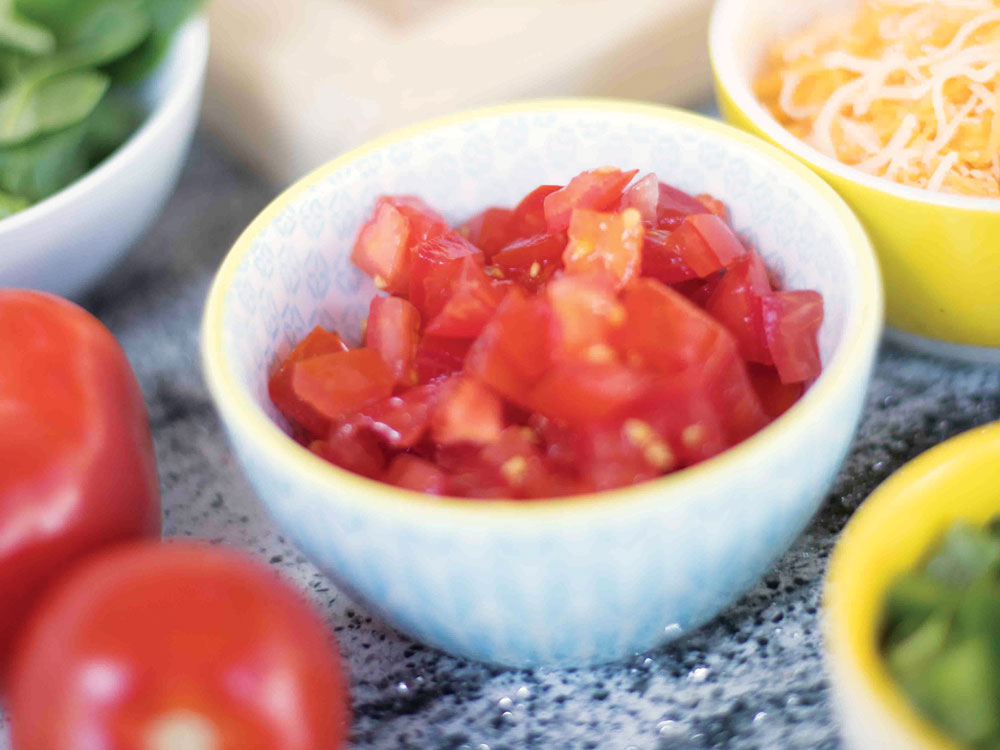 Ingredients
1 1/2 pounds ground beef
3 cups marinara sauce
1 pound spaghetti noodles
10 hard taco shells
Fresh, chopped tomatoes
Arugula, spinach or other leafy green
Shredded Parmesan cheese
Instructions
Brown beef in a skillet.
Drain and add the sauce. Bring toa simmer.
Boil the noodles until al dente.
Drain noodles and add to thesimmering sauce.
Crisp taco shells in the oven. Fill each with spaghetti. Top with tomatoes, greens and cheese.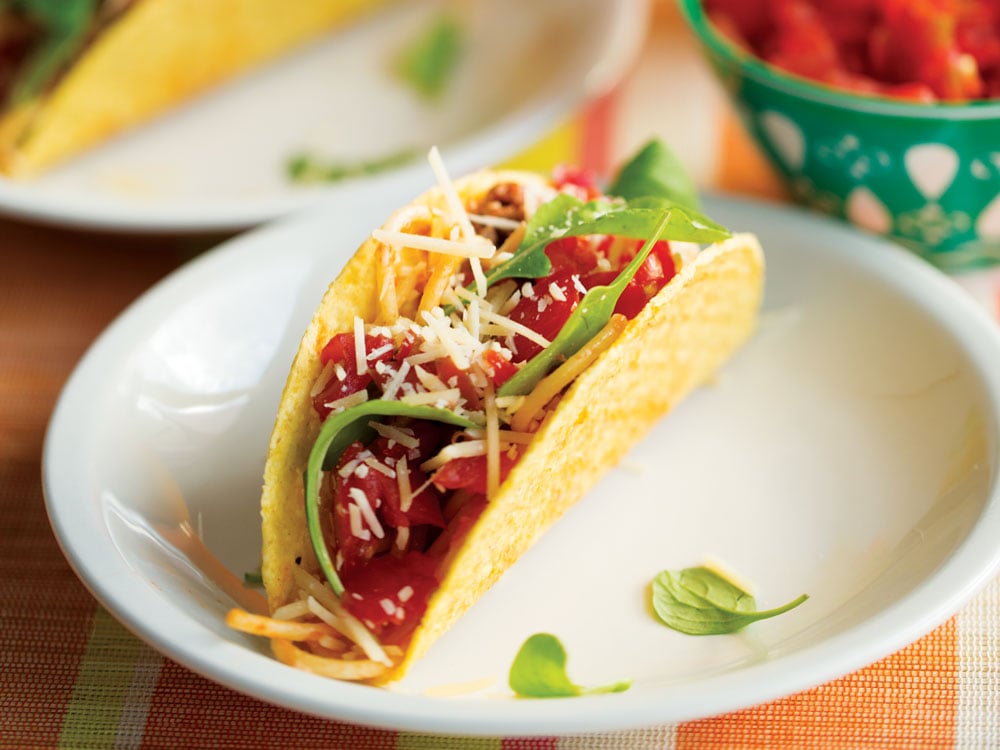 Option:
You can also use cheddar, pepper jack or another favorite cheese.
Toss a packet of taco seasoning on to the beef for a more south-of-the-border flavor.
Tip
Tongs make for neater noodles. Place the ends of the noodles in the shell, then twist the tongs and lay another row down.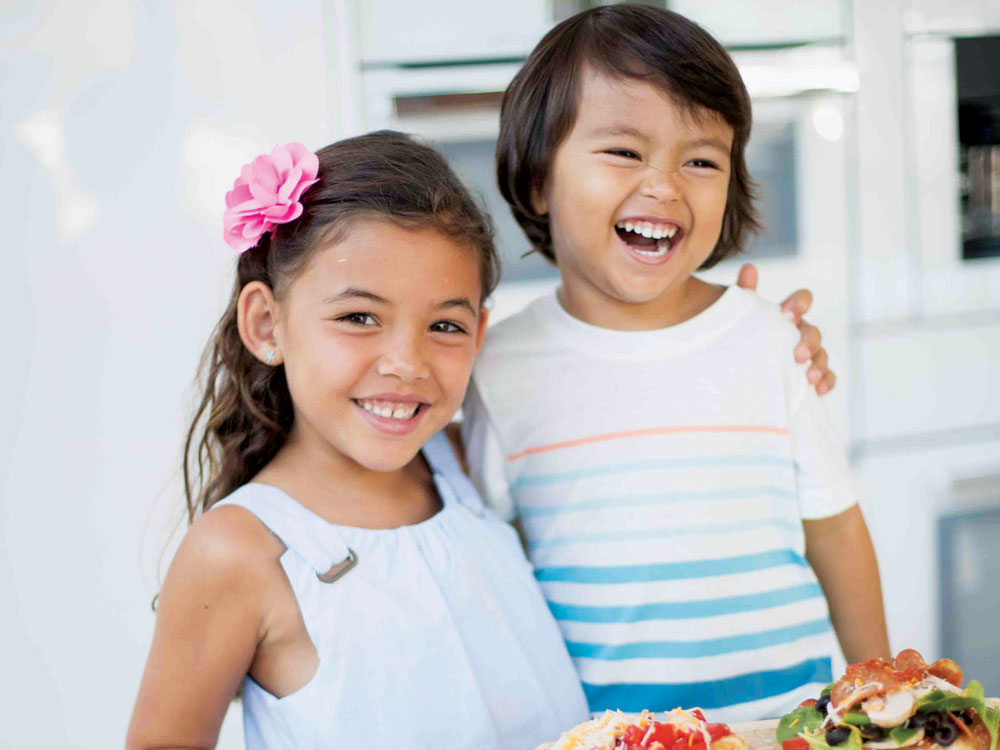 Dinner No. 3
Personal Pizzas
By Chrissie Kaila Castillo, Café Kaila
Let the kids dress up their own pint-size pies with creative toppings from the fridge.
Ingredients
1 1/2 cups marinara sauce
1 teaspoon garlic powder
1 teaspoon onion powder
1 teaspoon oregano
1 teaspoon basil
Instructions
Mix all the ingredients.
Spread on pizza crust, English muffins oranother crust of your choice.
Get creative! Let the kids top their own pizzas with items left from last night's tacos or shop in your pantry and refrigerator. In addition to the usual cheese, pepperoni, mushrooms and olives, try: Leftover bacon, rotisserie chicken, Portuguese sausage, salami or any kind of deli meat. You can even bake bacon in the oven while toasting the pizzas and crumble it on top. Bell pepper, chopped fresh tomatoes, spinach or any other vegetables you have lying around. Cassera loves roasted zucchini, eggplant or broccoli on her pie. Crumble a little seasoned, roasted kale on top for some crunch. Sauté ground beef, spread it on top and cover with cheddar for a cheeseburger pizza. Or cook the beef with a little taco seasoning, top with cheddar, bake and finish off with shredded lettuce for a Mexican version.
Toast in the toaster oven or bake in the oven at 350 degrees for about 10 minutes until cheese is melted and edges are crispy.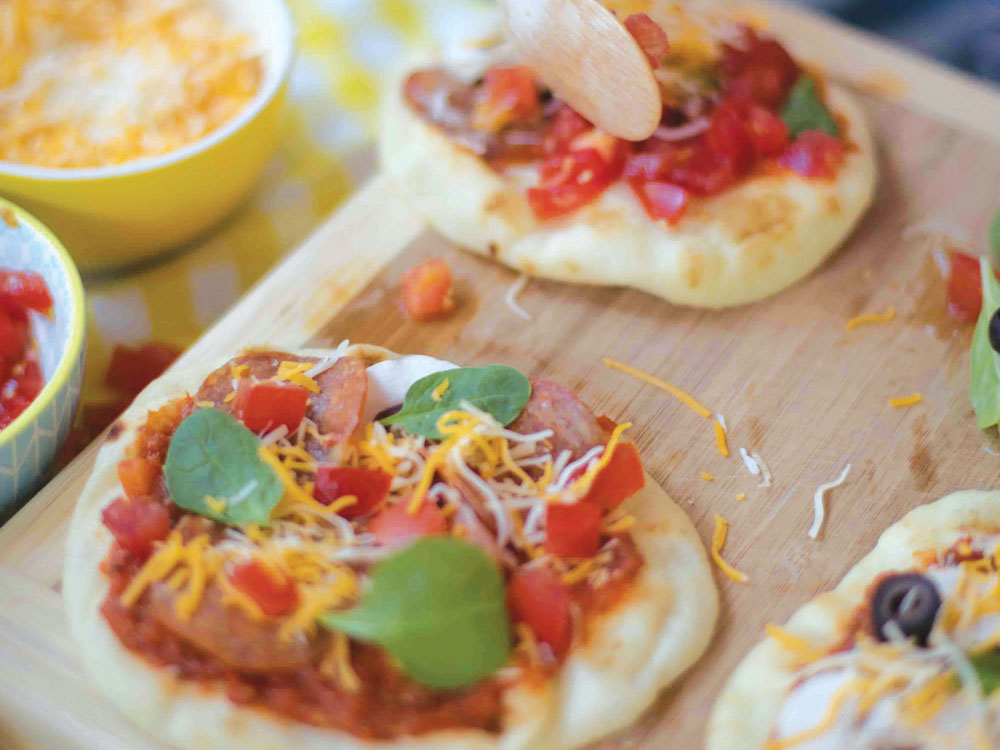 Top it off!
Sprinkle on shreds of fresh basil, bacon, Parmesan cheese or croutons.
Tip
My favorite crust is naan, a flatbread found at Costco and in many grocery stores. It's already baked, just the right size for small eaters and crisps up in minutes in the oven.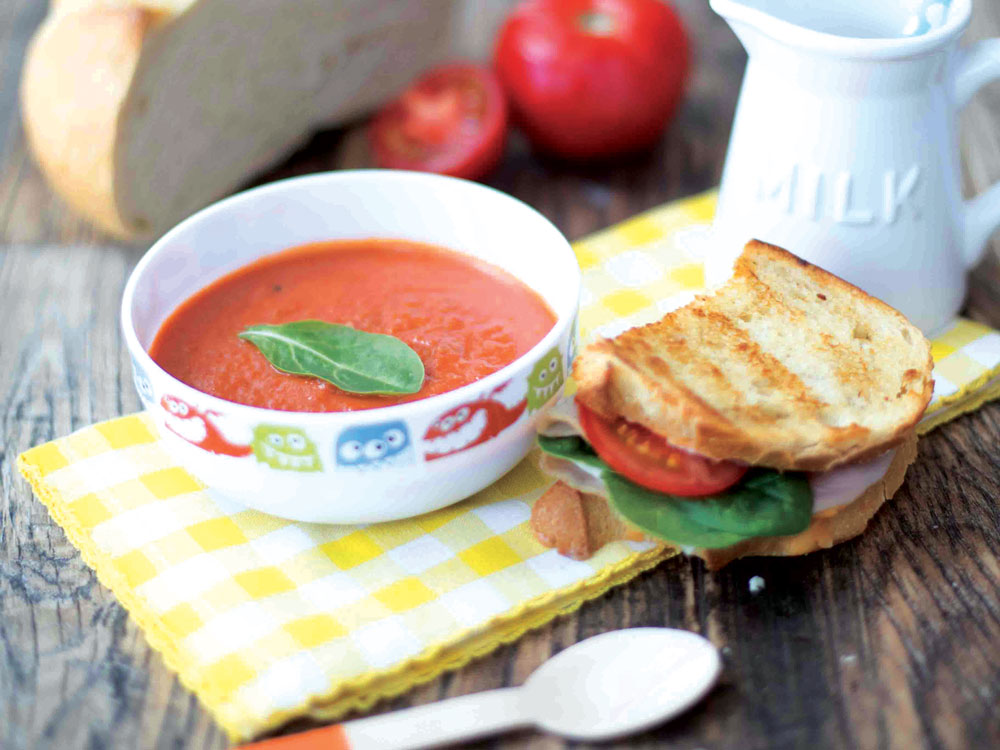 Dinner No. 4
Tomato Bisque
By Chrissie Kaila Castillo, Cafe Kaila
Ingredients
Leftover marinara sauce
Heavy cream
Chicken or vegetable stock
Instructions
Place sauce in a pot and bring to a simmer on the stove.
Stir in heavy cream and chicken or vegetable stock to your desired consistency.
Serve with your favorite sandwich