Keiki Craft: Summer Pin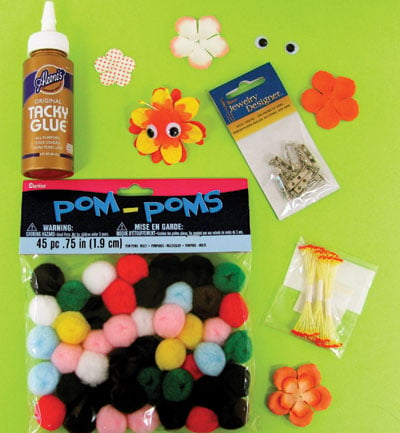 Summery Pin
Supplies:
• Paper flowers (different sizes)
• ½-inch or ¾-inch Pom Pom (color of your choice)
• Two 10 mm moving eyes
• Stamen
• Pin backing
• Craft glue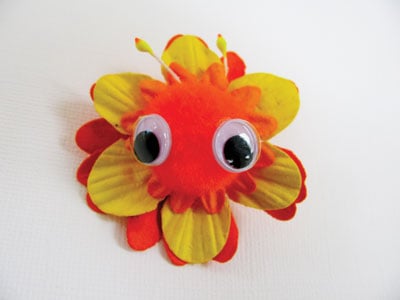 Summer Pin
Directions:
1. Stack and glue the paper flowers on top of each other to make the base of the pin. Encourage your keiki to use different flower sizes and/or colors. Note: Larger-size flowers should be on the bottom.
2. Add a smaller flower on top of the larger flower petals. Glue together. Note: The smaller flower should not be smaller than the size of the pom pom.
3. Glue the pom pom on top of the smaller flower.
4. Use the stamens to create antennas. Add the stamens to one side of the pom pom. Glue between the last layer of the paper flowers and the pom pom.
5. Glue the moving eyes onto the pom pom.
6. When glue is dry, add the pin backing to the back of the paper flowers. Allow the glue to dry.
7. Wear your summer pin or give it to a loved one as a gift.
Photos by Sherie Char