Keeping Keiki Safe On the Fourth of July
Eyes are among the most injured body parts when it comes to fireworks-related injuries. Friendly reminders on keeping everyone safe this Independence Day.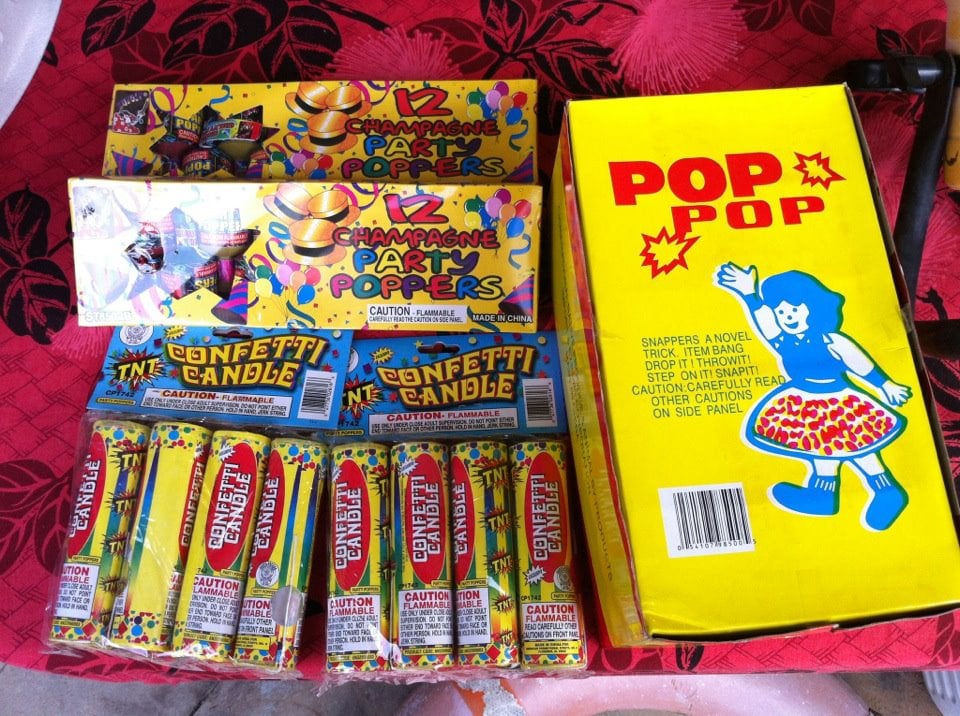 A recent shopping trip to Sam's Club served as a reminder that Fourth of July is right around the corner. Pallets of boxes containing smokeless pop-pops and party-pulls lined the aisles in an effort to seduce parents and children to add some excitement to their Independence Day festivities.
Thankfully, we still have some noisemakers leftover from New Year's to keep Ensen and Avery satisfied this year. But while Hawai'i's three-year-old ban on fireworks will keep most of Honolulu from getting its hands on fountains, aerials and sparklers, there's still plenty out there that require parents to be on high alert to ensure their keiki stay out of harm's way and the emergency room.
A recent press release issued by the American Academy of Ophthalmology (AAO) notes that of the 9,000 fireworks related injuries reported each year, approximately 45 percent of those are sustained by children 15-years-old and younger. Of those injuries, the eyes are among the most injured body parts with an alarming one in six fireworks-related eye injuries resulting in permanent vision loss or blindness.
To avoid becoming part of the statistics, the AAO reminds consumers of all ages to, "Never handle fireworks without protective eyewear and ensure that all bystanders are also wearing eye protection." They also warn parents to, "Never let young children play with fireworks of any type. If older children are permitted to handle fireworks, ensure they are closely supervised by an adult and wear protective eyewear."
While technically illegal, many Hawai'i families may have sparklers and morning glories around the house from prior years. Before you decide to light those up, it's worth noting that sparklers are the leading cause of fireworks-related injuries and are especially dangerous since children typically handle them on their own. AAO notes, "Sparklers typically burn at 1,200 degrees Fahrenheit. This is nearly 1,000 degrees hotter than the boiling point of water, double the heat required to burn wood, hot enough to melt glass and cause third-degree burns to the skin."
The moral of the story is to exercise caution and common sense to protect the safety of your children, yourself and those around you.
As for Ensen and Avery, I anticipate they will find plenty of fun playing with pop-pops for an hour or so before "ooohing" and "ahhhing" as we watch the Kailua fireworks show fill the sky.
Happy and safe Fourth of July!
Nathan Kam is a Honolulu public relations executive, husband and a proud daddy of two incredible kids, Ensen (6) and Avery (3). He enjoys cooking, gardening, traveling, blogging and golfing. You can reach him via email, Twitter, Facebook, LinkedIn or via his personal Kam Family Blog.