Join the HONOLULU Family Birthday Club!
We want to wish your little one happy birthday!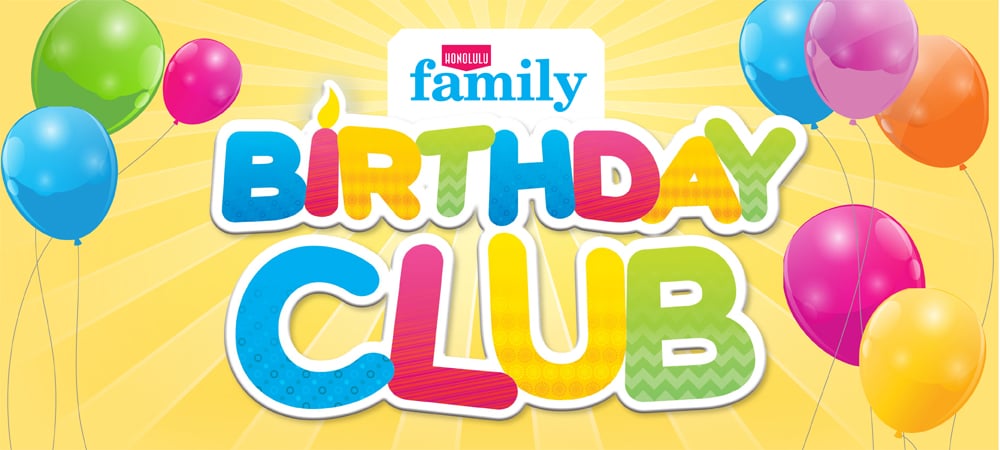 Happy Birthday to You (and Us)!
HONOLULU Family turns 20 in 2015. We invite you to join in the celebration by joining our birthday club!
Keiki celebrating their first to 12th birthday are eligible. Every member will receive a special card from us in the mail the month of their big day. One birthday boy or girl will also win a little something extra–a surprise prize package. Gift certificates, books, little toys, you never know what they'll get in our gift box!
Parents may receive special discounts and deals from some of our favorite party places.
Sign up now. The first cards will go out in March 2015.
Sign up is FREE!
Birthday Club Rules:
1. Children must be between the ages of 1 and 12.
2. Must be residents of O'ahu.
3. Cards will go out the first week of every month. Children must be signed up for the birthday club at least two weeks before the mailing to receive a card.
4. Parents will be signed up for HONOLULU Family's free weekly eNewsletter. They may opt out at any time.
5. Address updates must be made at least two weeks before the birthday month.
6. One prize package per family per year.