Jewelry for the Sweet Arrives in Honolulu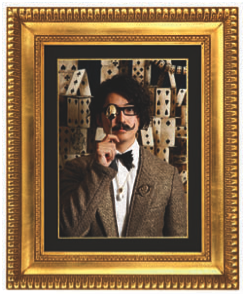 I'd heard about Q-Pot, a Japanese line of dessert-inspired jewelry that has just opened its first U.S. location, at Ala Moana Center. But I was dubious. Dessert-inspired jewelry? Sounds awfully cutesy.
Having been to the store, I have to say it's worth checking out. Sure, it's set up as a faux sweets parlor, complete with products like a cell phone case that looks like a chocolate bar. Rings pose as Valentine's Day chocolates, necklaces realistically represent jellied candies and earrings bear an uncanny resemblance to a wedge of cheese.
But the store has some edgier options, too. Check out the giant molar ring, in gold or silver. The tiny "fork" earrings, with their tines sticking into dangling pearls. Or the "Golden Burger" line," where you can custom-build a small hamburger replica to wear as a necklace, buying separate elements like a pickle slice, bun and cheese.
Q-Pot stands for "quiz pot," as in, you don't know what mysterious item might come out next. There are 10 stores in Japan and one in Hong Kong. Designer Tadaaki Wakamatsu has quite a following among fashion circles, and having seen his Mad Hatter aesthetic, I get it a bit more.
The new store is on the mall level of Ala Moana Center, mauka side, near Macy's.
More Shopping News
Kailua's Red Bamboo has opened a second shop in Aloha Tower. The shop has homewares, such as beautiful teak furniture, dreamy beds with mosquito netting and colorful pillows. You'll also find the perfect hostess or birthday gifts, under $30: fancy long matches, elegant cutting boards, jewelry and flavored sea salts.