Hurricane Lane Watch: How the Honolulu Zoo, Waikīkī Aquarium and Sea Life Park Prepare for a Hurricane
As families prepare for the storm, see how some of Honolulu's favorite animal spots are getting ready for severe weather.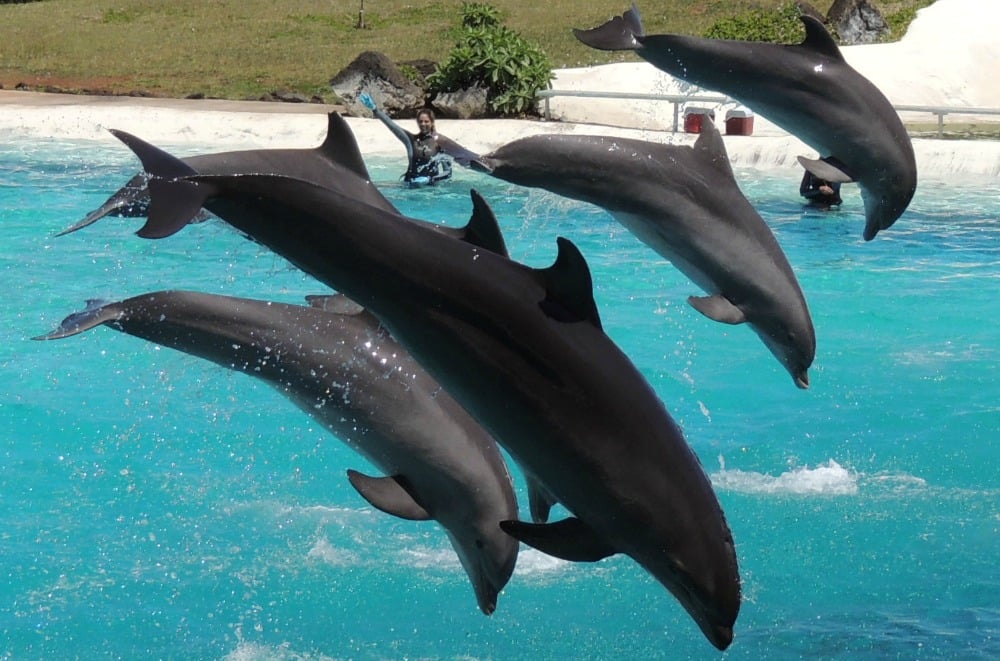 Photo: Sea Life Park
Public schools are closed, state and county offices will shut down, everyone is preparing for the effects of Hurricane Lane.
The Honolulu Zoo, Sea Life Park and the Waikīkī Aquarium will be closed. For those taking care of animals, preparation means more than just stocking up on water and batteries.
The team at Sea Life Park started storm preps early. "The park has already begun trimming trees to minimize debris around the grounds, and we are securing anything that can become loose during a storm," says Jeff Pawloski, Sea Life Park curator. The staff is always prepared with extra care items for the animals in case of emergencies. "At any given time, 30,000 – 60,000 pounds of quality fish are stored at the Park and these stocks can be kept frozen with the help of our emergency generators to ensure the animals have uninterrupted nutrition."
If heavy rain comes, Sea Life Park will be watching the levels in all pools to avoid flooding. The team is also preparing for an influx of injured wild birds to its Seabird Rehabilitation Facility in the aftermath.
Strong winds are the concern for Hawaiian Rainbow Bees. Owner Malcolm Yorkston says his team, like most beekeepers across the state, are focused on securing the insect's homes.
"Bees naturally secure their hives by locking the parts together with propolis, a tree sap mixture, which is created by the bees to close holes and protect the hive," Yorkston says. "We often wrap our exposed hives with bungee cords, secure them with posts, weigh the covers down with heavy blocks and remove any lightweight equipment before storms arrive."
The Honolulu Zoo is home to 800 animals on 42 acres. Zoo director Linda Santos says in the case of severe weather, animals will be moved into their off exhibit quarters, when appropriate. The zoo also has emergency protocols in case more action is necessary to keep the animals and property safe.
The Waikīkī Aquarium needs power at all times to keep the pumps in the exhibits running. In the past few days, the aquarium's generator has been tested. The staff has moved or secured all non-essential items in case of high winds and has ensured sand bags are available, since the attraction is so close to the ocean. Aquarium director Andrew Rossiter and a few key staff members will be on property throughout the storm to keep an eye on the more than 500 marine species on display and the thousands more specimens on site.
Read more about Hurricane Lane including a list of what's closed and cancelled, on honolulumagazine.com.
For the latest on the storm, go to hawaiinewsnow.com.