Is David Ige About to Oust Gov. Neil Abercrombie?
Surprising results in recent polls raise questions about this race and polling methods.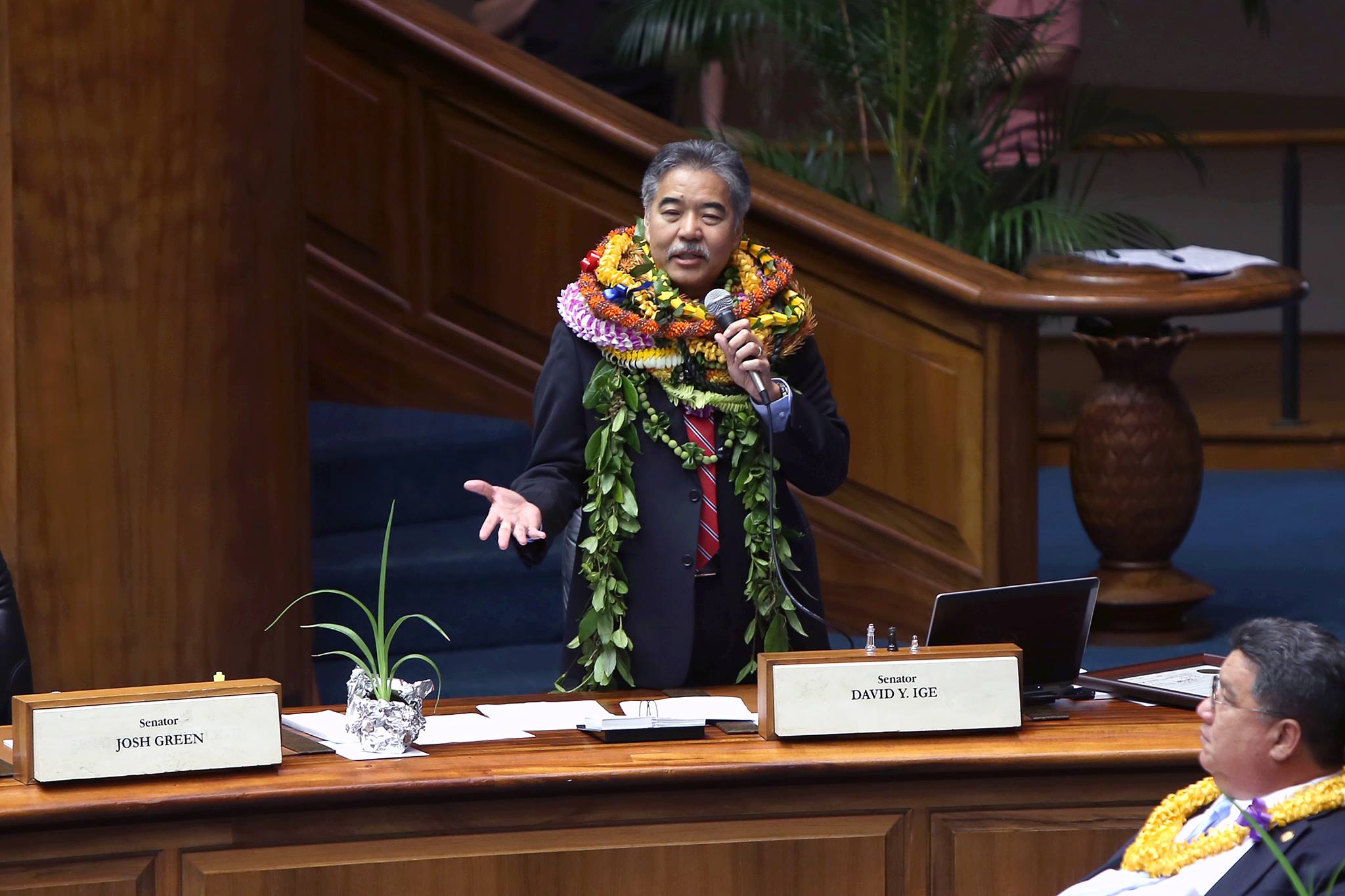 Turns out we weren't the only ones surprised by a recent poll showing state Sen. David Ige beating Gov. Neil Abercrombie by 11 points. Political observers and polling professionals had a double-take moment, too.
The poll, conducted by Mainland firm Merriman River Group on behalf of Honolulu Civil Beat, appeared to support the Ige camp's narrative that his internal polling showed him gaining momentum. Civil Beat admitted they were caught by surprise when they first polled the race on May 18 to 19 and found a similar lead. To be certain of the May results, they conducted a second poll a month later.
Should that second poll convince us of the results? Probably not, says John Hart, professor of communication at Hawaii Pacific University. Hart is convinced there are fundamental flaws in the way Civil Beat's recent polls are conducted.
For starters, Civil Beat's recent statewide polls don't seem to agree on what Hawaii's voter profile looks like, Hart says.
"The polls aren't consistent," Hart says. "If you look at this data, you see statistically significant fluctuations," in the demographics of those polled.
For instance, a statewide poll conducted May 18 to 19 surveyed 28 percent Caucasian, 27 percent Japanese, 7 percent Filipino and 7 percent Hawaiian. But a month later, from June 7 to 9, Merriman surveyed 41 percent Caucasian, 27 percent Japanese, 8 percent Filipino and 9 percent Hawaiian.
"How did Caucasians jump from 28 percent to 41 percent within a month?" Hart says. "Once a pollster determines the likely turnout model for a primary, these numbers should be virtually identical from poll to poll, if you're doing correct polling."
Becki Ward, president of Ward Research, a veteran local pollster, agrees with Hart that the demographic breakdown of the electorate should not shift from poll to poll.
The hard part is, there is no general agreed upon breakdown for the demographic profile of voters. This is where "art meets science" in the polling field, she says.
"Great variation in the demographics—especially in ethnicity, which continues to play a role in Hawaii politics—should not be occurring in credible polls," Ward says.
Does this mean the recent poll showing Ige ahead of Abercrombie should be written off entirely? Or what about Lt. Gov. Shan Tsutsui leading state Sen. Clayton Hee by 12 points? Merriman also found Sen. Brian Schatz leading U.S. Rep. Colleen Hanabusa by five points in its May survey, a race that many pundits believe is too close to call.
Civil Beat editor Patti Epler said they routinely publish detailed descriptions and cross tabs, as a measure of transparency. Beyond that, she says the news organization does not discuss its polling methods.
Whether you trust the poll or not, UH political science professor Colin Moore thinks the poll is definitely picking up on strong anti-Abercrombie sentiment. However, these surveys may not be measuring the electorate that is likely to show up to the polls come election day, he says.
"So few people vote in primaries in general and even fewer vote in Hawaii in particular. These folks who really hate Abercrombie aren't going to be very motivated to vote," he says, adding that traditionally voters with strong negative feelings tend to sit on their hands come election day. "If anything these polls may be overestimating the likely outcome of the election."