Inside Look: Holiday Princess Ball
What to expect at this first festive event by Storybook Entertainment Hawaiʻi.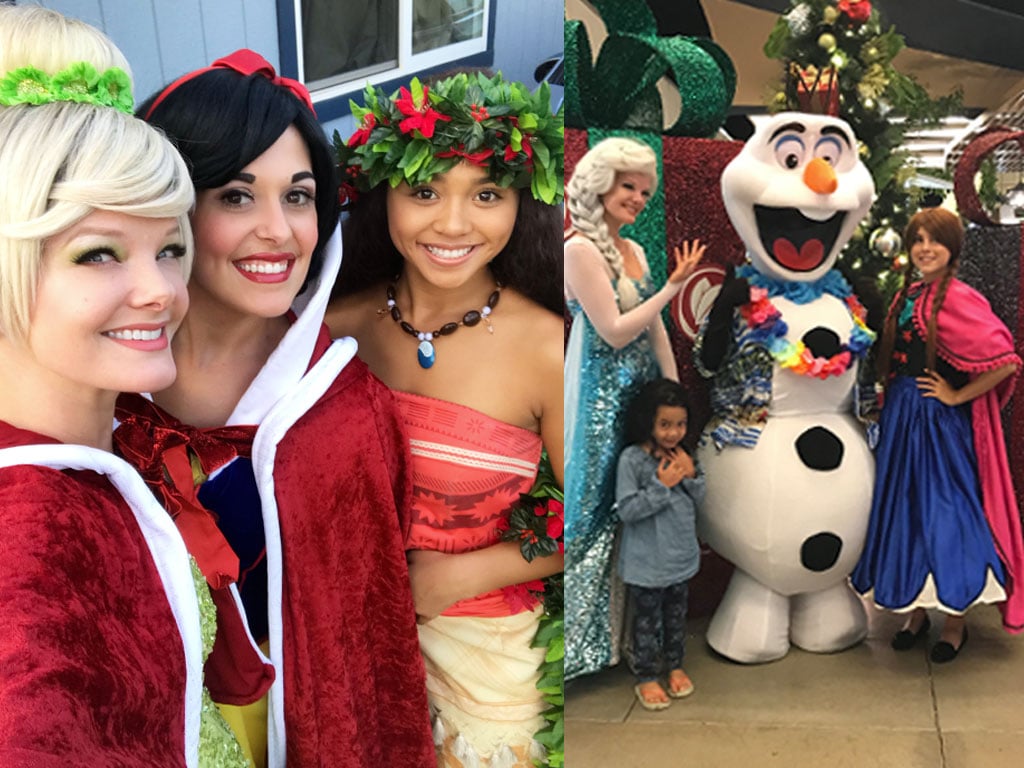 Photo: Courtesy of Storybook Entertainment Hawaiʻi
Your little princess loves to dress up and is ready for her glass slipper moment. This year, Storybook Entertainment—the business that brings princesses and superheros to events and parties all around Oʻahu—is planning its first ever ball with keiki entertainment, food and no chance of turning into a pumpkin at midnight. (The festivities wrap up at 9 p.m.)
Owner Casey Fortuno, who will also moonlight as the Snow Queen, says she's been wanting to have a keiki event for years, and was excited when a special client found the perfect location at the perfect time of year. "It's always been a dream of mine to create a production, as I am, before anything else, a performer," Fortuno says. "Not to mention the happiness it will bring to so many children and the Christmas spirit we will get to share by performing classic songs and stories of the holiday."
The ball will be Friday, Dec. 21 from 6 to 9 p.m. at the Mid Pacific Country Club. Guests 3 years and older will be able to meet several princesses, join fun photo ops and play games.
Here are our tips and what we know about the inaugural Holiday Princess Ball.
1. Bring a camera, or two. Princesses will be out in full force that evening. We know that the Snow Queen will be hosting and, depending on ticket sales, there are plans for at least six princesses to meet the kids. There will be other photo ops as well including a chance for kids to pose inside the giant clamshell with the mermaid princess. Other backdrops are also in the works including rumors of a carriage.
2. Arrive on time. Activities including glitter tattoos and other small items will be available from the beginning. But, you won't want to miss the show at 6:30 p.m., when the princesses teach the kids a dance and a holiday-inspired craft. Dinner is from 7:15 to 8 p.m. followed by another set of games, a story reading and dancing. The schedule is packed so if you arrive late, you may miss out on some of the activities.
3. The dinner is buffet-style. Princesses will release the tables and chat with kids during dinner. So far, Fortuno tells us the menu is baked mac and cheese, honey-battered fried chicken, mixed greens, potato macaroni salad, steamed rice, garden vegetables, fruit punch and bread pudding.
4. Be ready for surprises. We hear a superhero may make an appearance. And the keiki will spend some time searching for Santa. We hear the jolly elf is trying to schedule in an appearance, with a gift for the kids as well.
5. Remember to silence your phone. Those ringtones can interrupt even the most entertaining princess.
Princess Holiday Ball, $65. Friday, Dec. 21, 6 to 9 p.m. Mid Pacific Country Club, 266 Kaelepulu Drive, Kailua. Buy tickets at hnltix.com.