Inside Look: ESPN 1420 Sports Festival 2017
Our six tips to what's new and how to navigate this active, family festival.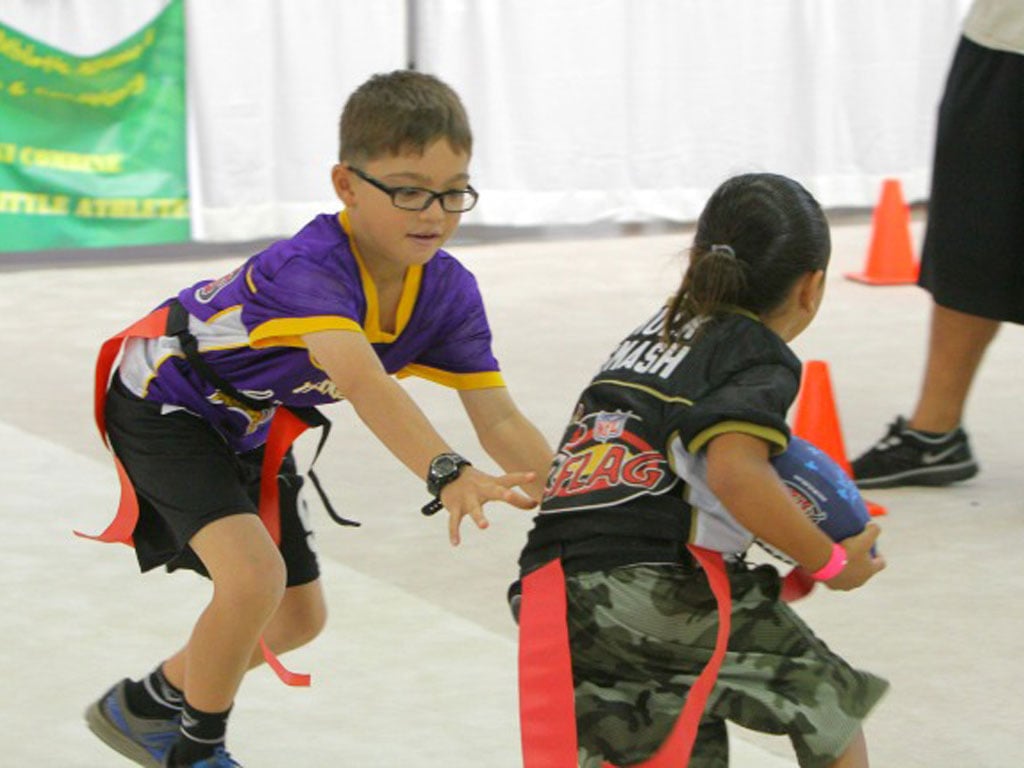 Photo: Courtesy ESPN 1420
Sports are taking over the Neal Blaisdell Exhibition Hall this weekend. The 7th Annual ESPN 1420 Sports Festival offers keiki and adults the chance to try everything from basketball to soccer, pick up free samples and this year, they can even experience some traditional Hawaiian games. We asked the ESPN 1420 Sports Festival organizers.for the scoop on what's new for 2017 and their tips to navigating the activities, avoiding the biggest crowds and how to win some special prizes.
Our Tips
1. Go early or late to avoid crowds. The busiest time at this one-day festival tends to be about 11 a.m. to 2 p.m. So, like most family-focused events, it's best to get there right at 9 a.m. or during the last hour, 3 to 4 p.m., when the crowds really thin out. ESPN 1420 will be handing out goodie bags to the first 3,000 people there, double the amount of last year. But it is still first come, first served.
2. Stop by the check-in booth first. Head left right out of the entrance to pick up a map and sign a waiver form. That's where you will get the wristband required to participate in the activities. The activity zones are along the sides and back of the hall, so you may want to stick to the perimeter to check out all the action. The vendor booths are in the middle.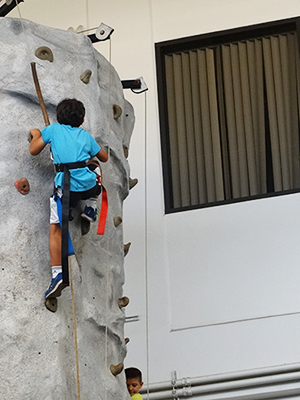 Photo: Courtesy ESPN1420
3. Check out what's new.
For the first time, Kamehameha Schools will host some traditional Hawaiian games. All ages can learn how to play more than six sports including ulu maika, where you roll stones at a target, moa pahe'e, sliding wooden darts, and pa 'uma, a standing arm wrestling match.
UFC fighter Yancy Medeiros will sign autographs from 1 to 2 p.m.
Also, at 10:30 a.m. and 12:30 p.m. you can see the Sports Festival's first-ever fashion show featuring fitness-related apparent and accessories for summer fun.
4. Expect to wait to test your abilities. Hawai'i Speed & Quickness' tests are always popular, so be ready for a wait, especially during the busiest times. The rock-climbing wall typically has a line, largely because only two people can go at a time and it does take awhile to complete. And head to the performance area early if you want to see the Action Zone Wrestling. This year the matches are at 11 a.m., 1 and 3 p.m. The bouts usually draw a crowd.
5. Match your child's age to the activity. There are more than a dozen types of hands-on activities. For the youngest, there are bouncy houses, mini golf, and soccer, Kids older than 9 may enjoy the bigger items including the rock climbing wall and football challenge.
6. Take the challenge. Make sure to get your card for the "Sports Challenge" before you head out to the activities. Pick it up at the check-in booth, get it stamped at each activity station then turn it in for a chance to win prizes such as restaurant gift certificates to family favorite places including Ruby Tuesday and Dave & Buster's.
The ESPN 1420 Sports Festival is Saturday, July 1 from 9 a.m. to 4 p.m. at the Neal Blaisdell Center Exhibition Hall. See the full schedule on espn1420.com.