In Our December Issue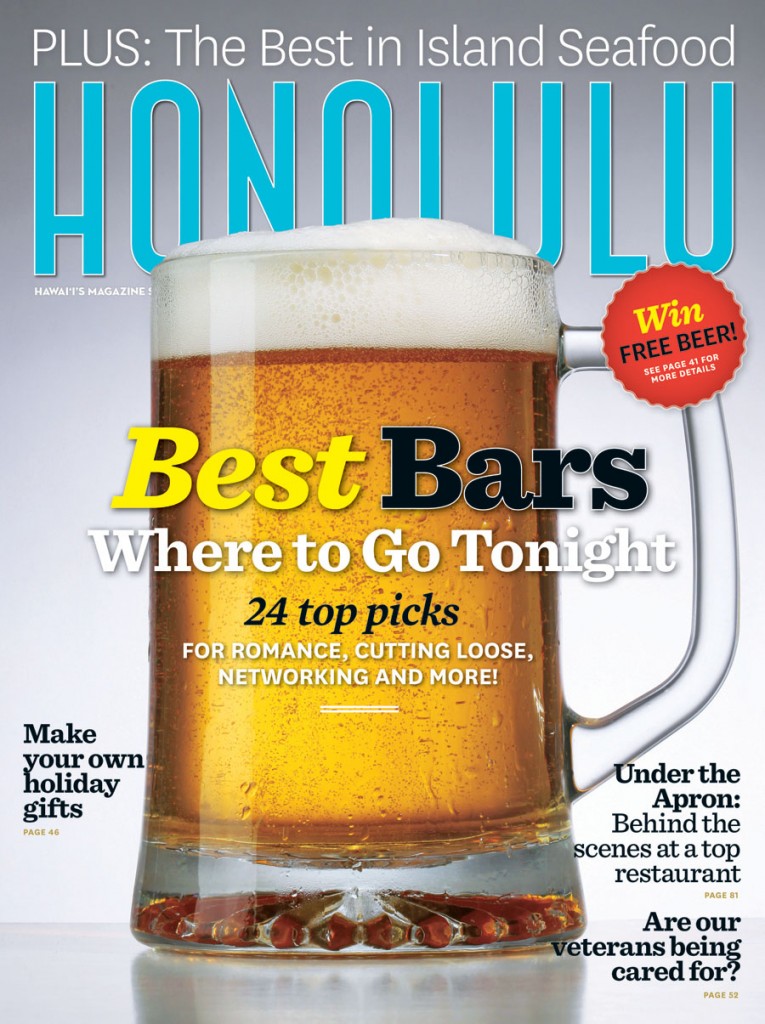 Dear Friends,
I want to call attention to a particular story in this issue first. Over the years, Hawaii has sent thousands of military personnel to the wars in Iraq and Afghanistan—including 5,000 from the National Guard alone. As Mike Keany reports in "Coming Home," many of them are at last returning to the Islands, after multiple long deployments. For some, that homecoming has not been easy.
About 18 percent of returning soldiers are being diagnosed with post-traumatic stress disorder. While the military and the Department of Veteran Affairs are more aware of PTSD, and are doing more than ever to help returning soldiers cope with it, not all the veterans are getting the help they need and deserve.
To help you get more out of life in Honolulu, we bring you some lighter features this month, including:
• "Bars for Any Occasion." Sure, there are places where you like to hang out, familiar places you visit regularly. But life is filled with special moments, good and bad, so we devoted this year's Best Bars coverage to finding the ideal place to celebrate a promotion, or have a girls' night out, or where to take visitors from out of town—and where to go to flee said visitors when you need a break from playing Hawaii Tour Guide! 24 bars, 24 occasions.
• "Wave to Table." Lucky we live Hawaii, where the fresh, Island seafood is a regular part of our food scene. Here you'll meet a man who hand sews throwing nets, advice from Chef Morimoto on shopping for seafood, a guide to limu, recipes and more.
• "If You Can't Stand the Heat." Dining editor John Heckathorn spent an evening working in the kitchen of one of Honolulu's newest high-end restaurants, BLT Steak, and lived to write about it. As he notes, it may be cool and casual in the dining room, but it's a whole different world in the kitchen, where a 1,500-degree broiler is just one of the hazards and where timing is everything. Find out how a kitchen like this operates.
We hope you've had a good 2010, and hope you have an even better 2011.
Sincerely,
A. Kam Napier