Preparing for Hurricane Season
June signals the beginning of hurricane season in the Hawaiian Islands. Here is what you need to know to keep your family healthy and safe.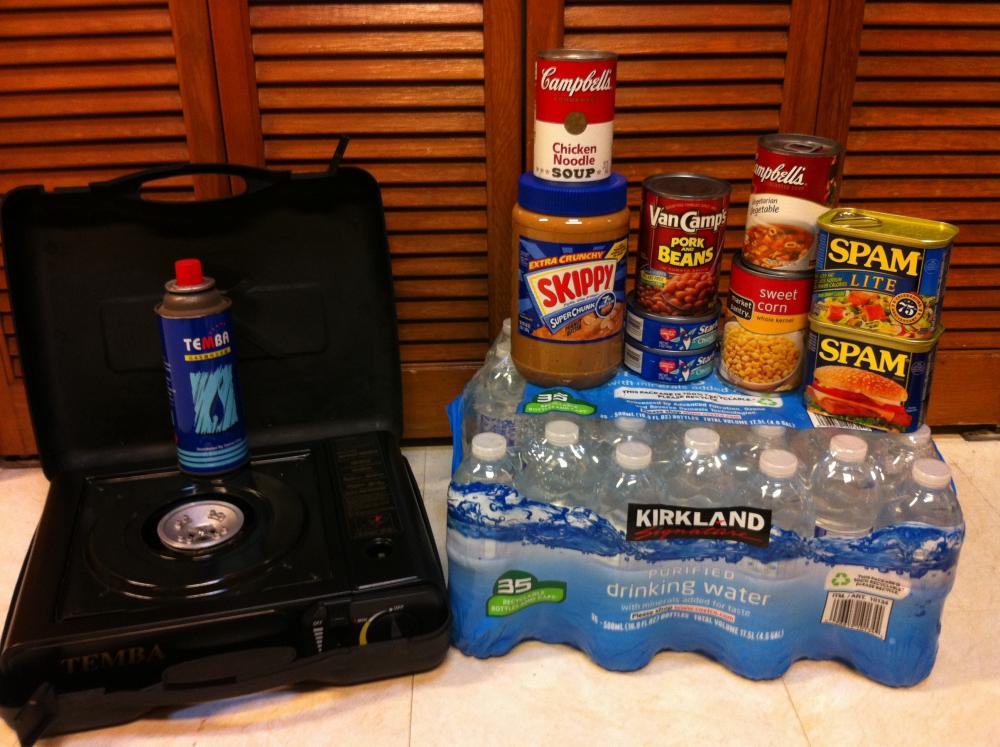 The start of June annually signals the beginning of hurricane season here in the Hawaiian Islands. Are you and your family ready?
While national weather experts predict a busy hurricane season in the Atlantic region, history tells us that we should always be prepared for the unexpected, especially living on the most isolated land mass on Earth.
I vividly recall stories of friends on Kau'ai who made it through Hurricane 'Iniki back in September 1992 because they were ready. Some evacuated their homes and headed to emergency shelters. Some hunkered down and rode out the storm with their stocked-up emergency kits and bottled water, and some of them luckily had generators to keep themselves and their neighborhoods going.
It's not just hurricanes we need to be prepared for but really any kind of natural disaster that could come our way at any time.
Remember the 6.6 magnitude earthquake that shook Hawai'i on October 15, 2006? I do. I clearly remember waking up at 6:30 a.m. to set my fantasy football lineup. The first set of NFL games came on at 7 a.m., and minutes after that, our condo started shaking like I've never experienced before. Many of us on Oahu were without power for much of that day. Many more on Hawai'i Island were without power for much longer. Thankfully, Kelly and I had a pretty well-stocked pantry of canned goods, a freezer of sausages and other proteins, and a portable butane stove during that time. We were lucky.
Many of you may have already put together hurricane kits in previous years, but it never hurts to double check them, update them, and also ensure your family is aware of what to do in case the unthinkable happens. The American Red Cross has some great information on its website to help us all plan for the safety of our families and friends:
Know the difference between a "Hurricane Watch" and a "Hurricane Warning." A watch means conditions are a threat within 48 hours and you should get ready to act if a warning is issued. A warning means hurricane conditions are expected within 36 hours and you should be prepared to leave the area should authorities say so.
Listen to your local news for updates.
Check your disaster supplies. Replace or restock as needed.
Bring in anything that can be picked up by the wind (bicycles, lawn furniture).
Close your windows, doors and hurricane shutters. If you do not have hurricane shutters, close and board up all windows and doors with plywood.
Turn your refrigerator and freezer to the coldest setting. Keep them closed as much as possible so that food will last longer if the power goes out.
Turn off propane tank.
Unplug small appliances.
Fill your car's gas tank.
Create a hurricane evacuation plan with members of your household. Planning and practicing your evacuation plan minimizes confusion and fear during the event.
Find out about your community's hurricane response plan. Plan routes to local shelters, register family members with special medical needs and make plans for your pets to be cared for.
Obey evacuation orders. Avoid flooded roads and washed-out bridges.
Here's to staying safe this hurricane season!
Nathan Kam is a Honolulu public-relations executive, husband and a proud daddy of two incredible kids, Ensen (6) and Avery (3). He enjoys cooking, gardening, traveling, blogging and golfing. You can reach him via email, Twitter, Facebook, LinkedIn or via his personal Kam Family Blog.