Hurricane Lane Watch: 8 Online Games That Will Help Prepare Your Family
Hurricane preparation activities that will help educate and engage your family.
The pallets of bottled water set up by store cash registers and long gas lines at Costco tell the story. Hawai'i is preparing for a potential hurricane. Forecasters say O'ahu may start feeling effects Friday, so now is a good time to teach your kids how to be prepared. Several online resources make severe weather learning fun. Take some time to play the interactive games and quizzes with your kids and you'll brush up on your emergency situation skills too.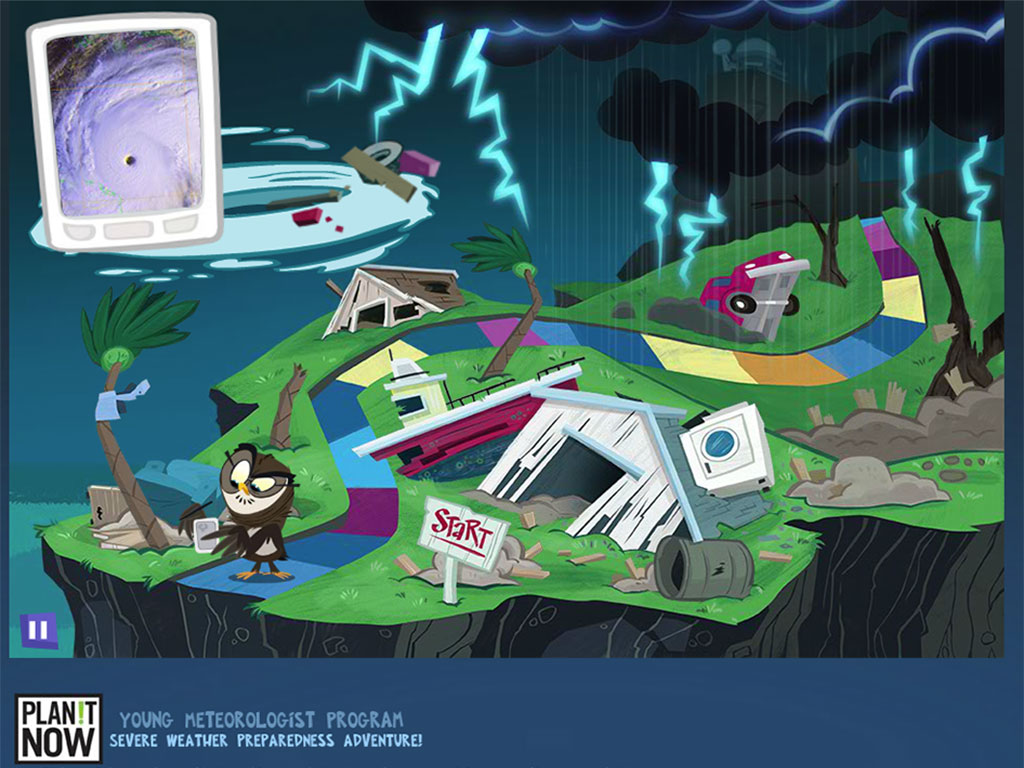 Young Meteorologist Programʻs Severe Weather Preparedness Adventure—The name of the game is long and so is the mandatory narrative (no skipping ahead allowed here), but the animation in NOAA's game is the flashiest of the bunch. You'll help Owlie navigate his way through a hurricane, lightning, tornadoes, a winter storm and more. You will need Adobe Flash Player and be prepared to spend 20 minutes or more working your way through the game board. youngmeteorologist.org/game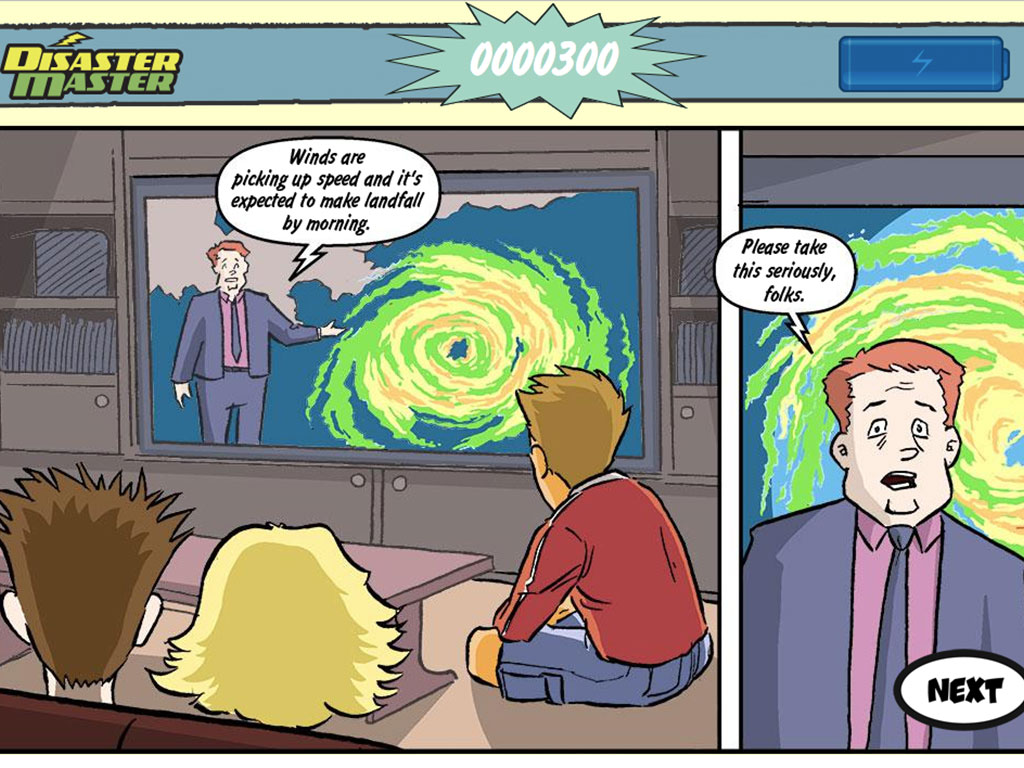 Disaster Masters hurricane game on ready.gov
Disaster Master—For older kids, this comic book-style story follows five teens as they experience eight potential disasters. You'll learn to watch for the warning signs and safety tips for wildfires, tornados, hurricanes and blackouts, house fires, winter storms, tsunami and earthquake and thunderstorms. You do need to answer every question correctly to move on to the next level (or use the password "eye" to play the hurricane/blackout game) and you can print the entire story out for reading later. ready.gov/kids/games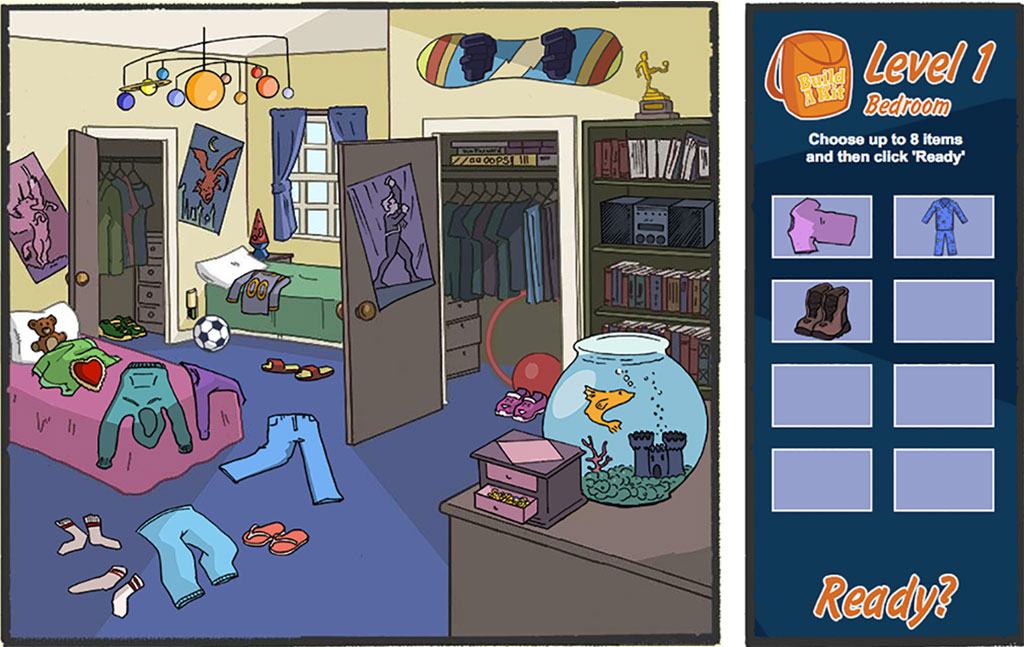 Build-a-Kit game on ready.gov
Build a Kit–Read about the key things that should go into every emergency kit, then go through a kitchen, living room, and realistically messy bedroom to select the items to pack in your bag. In the end, you can print out an emergency kit checklist to keep at home. It's a good idea to make updating your emergency kit an annual exercise for the entire family so the kids adopt it as a regular part of life. ready.gov
Fact Sheets—FEMA's fact sheets are easy to read and include short pop quizzes, interesting factoids and simple-to-follow instructions of what to do in case of a hurricane, blackout, lightning, floods and more. fema.gov/media-library
Kids Get a Plan-This site by the Florida Division of Emergency Management program is built for kids ages 5 to 12. The downloadable books on everything from tornadoes to hurricanes are text heavy and target the older kids. However, all ages can play the games. In addition to another disaster supply kit game, we really enjoyed the 30/30 game on lightning safety and the emergency plan activity that starts with a simple matching game that leads to you creating an emergency information book. kidsgetaplan.com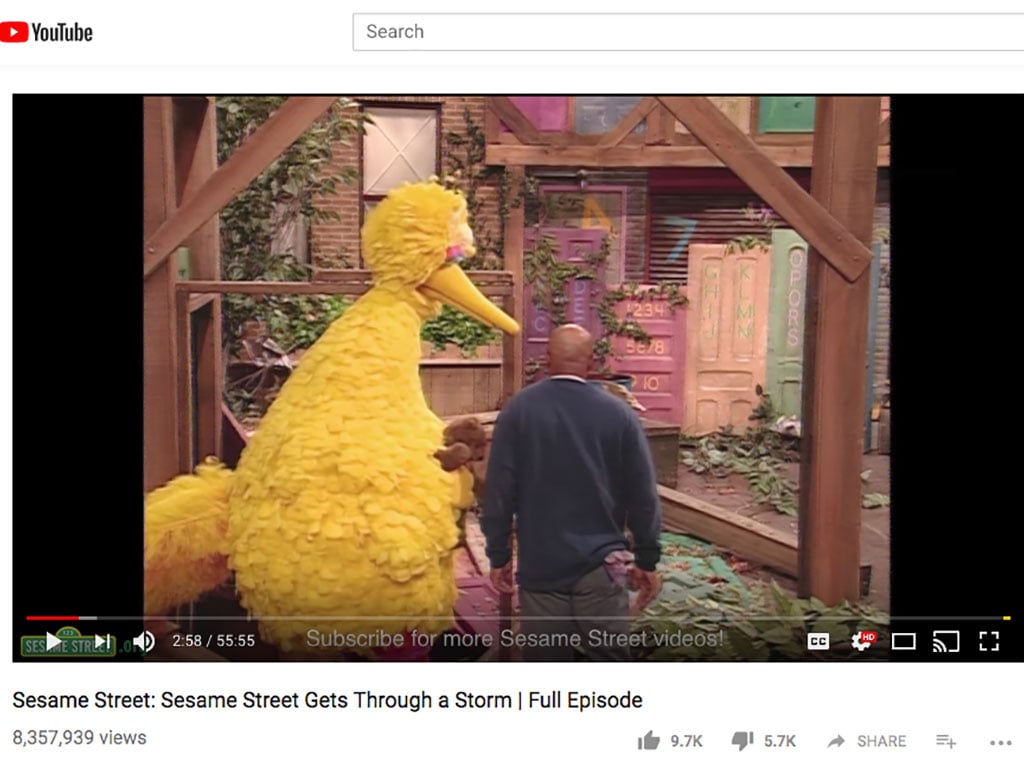 Big Bird and Gordon examine the aftermath of a hurricane on Sesame Street.
Sesame Street—Hawai'i is not the only place that has been hit by hurricanes in the past. Sesame Street saw its round of severe weather. You can watch the episode about Big Bird's experience with hurricane. (But be prepared to answer questions of "who is that?" since the show aired before the long-time adult characters—including Bob, Gordon and Susan—were eliminated in 2016.) You'll also find an emergency kit checklist and videos about preparedness. sesamestreet.org
FEMA Teacher Lessons—These educational kits are separated by grade levels, so you can find the one suitable for first graders and even high schoolers. The instructions are meant for classroom activities, but we bet your kids will also like experimenting with toy cars and buckets of water to learn about flooding and other natural disasters. fema.gov/media-library/assets/documents/34411
See the latest at the Central Pacific Hurricane Center.