Howl-O-Ween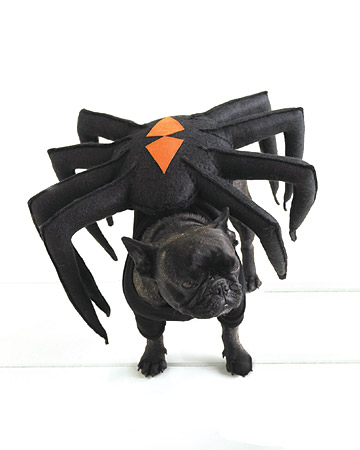 If you love Halloween, here's an excuse to shop for an extra costume.
The Ward Pet Spot, at Ward Warehouse, is hosting its annual Howl-O-Ween canine costume contest. During this free event, pooches will compete in three categories: look-alike (pet/owner costumes); most original and funniest.
With vampires so hot in pop culture (Twilight, True Blood), we expect there will be plenty of Count Dogulas.
Need some pet-costume inspiration? How about:
Cats, it turns out, are much harder to dress for Halloween, possibly because they do not have senses of humor. I mean, check out this model, skulking her way off the catalog shoot. The best I could find was this lobster costume.
The canine costume contest is Oct. 25, from 12 to 2 p.m. Winners take home treats, food and apparel; discounts will be on hand for all shoppers. Another nice reason to stop by: Friends for Life, a no-kill animal shelter, will be there with puppies and dogs that are hoping to connect with a family. If you want to enter the contest, sign up at Ward Pet Spot or by calling 591-1990.