How to Throw the Ultimate Family Party at Home
From a bubble bash to building a campsite, here are party ideas to help you celebrate your family.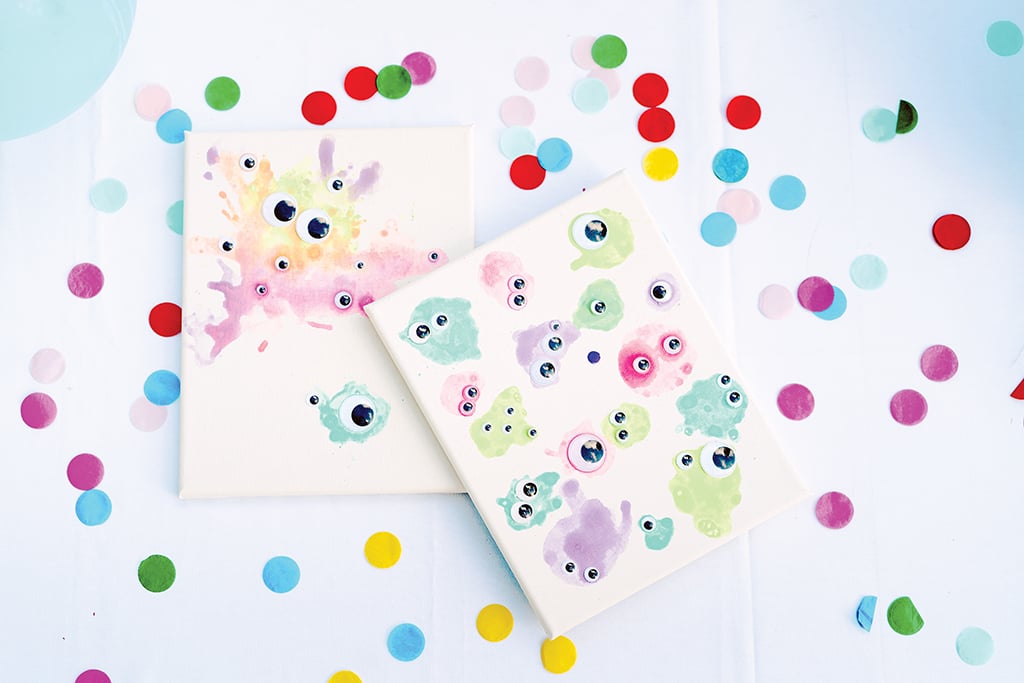 Congratulations, families! We've successfully completed over a month of social distancing. Now let's celebrate—with our own kids in our own homes. For inspiration, we've rounded up party ideas complete with crafts, games and treats. If some materials are not available at home, that's OK. Part of the fun is to improvise and get creative with keiki.
1. Pancakes and Pajama Party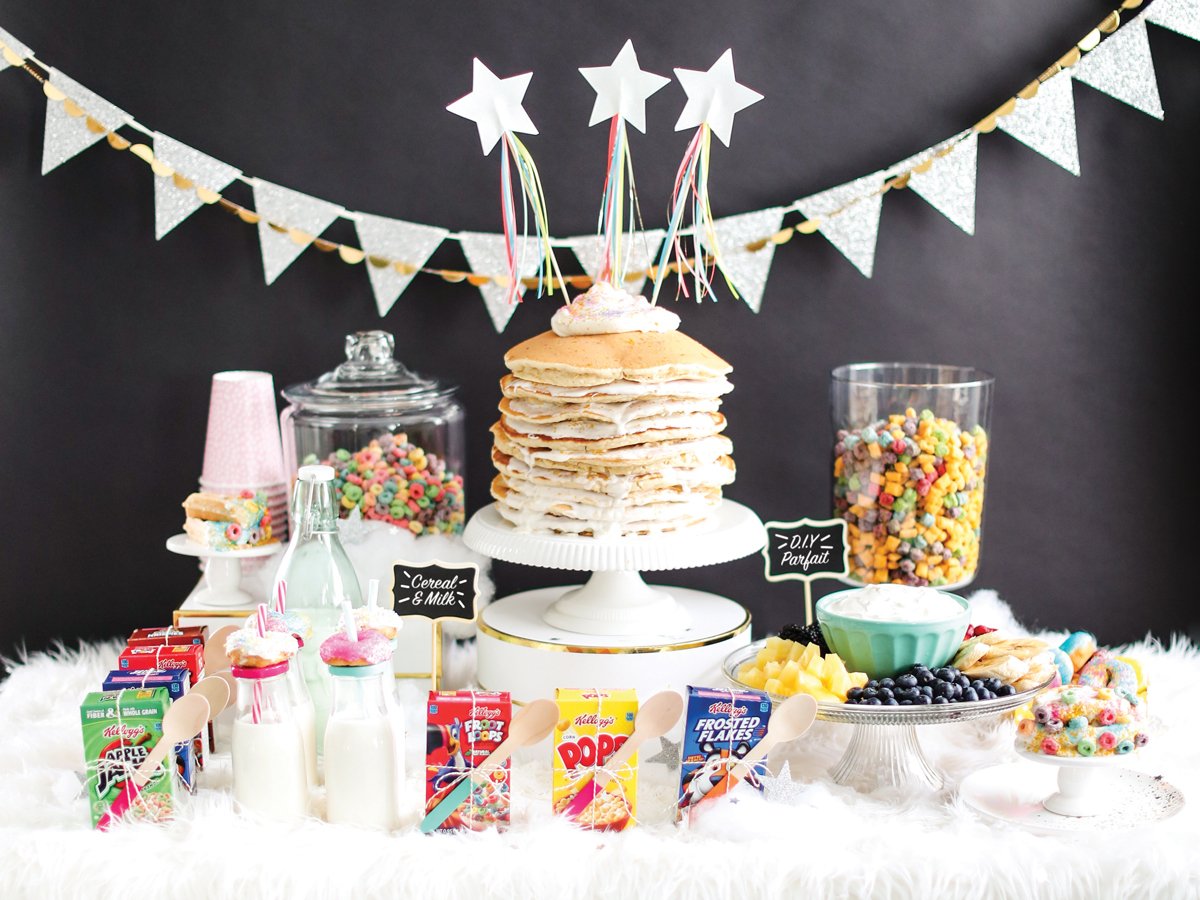 Photos: Karen DB Photography
Enlist the kids with room decorations, while you prep pancakes and other breakfast favorites. Then throw on some comfy pajamas, crank up a playlist and get ready to party under the (cut-out) stars!
2. Host a Backyard or Living Room Movie Night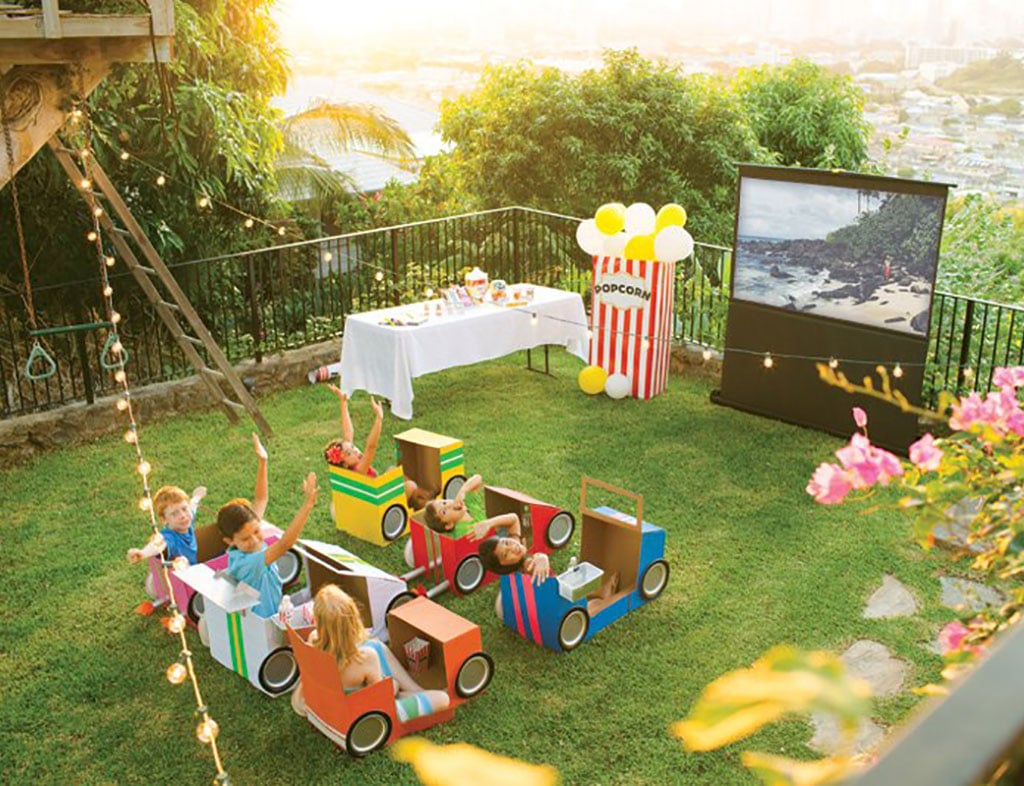 Photo: Karen DB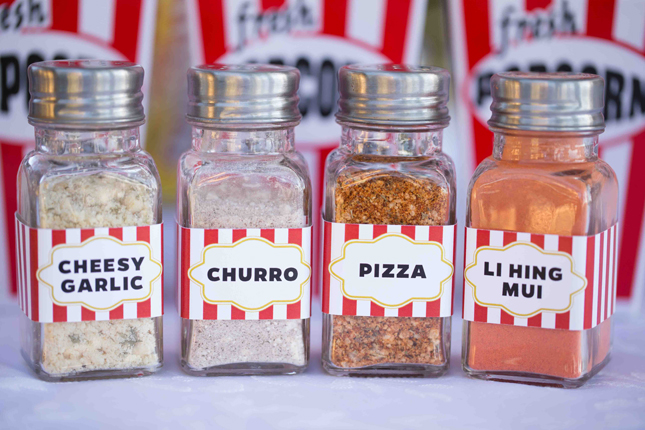 Theaters may be closed, but that's no reason to stop watching movies as a family. Take those delivery boxes and paint them into cars for a indoor or outdoor drive in movie. Then create a concession stand with the unmistakable aroma of buttered popcorn, and sweet 'n' savory seasonings. Shake things up with kakimochi. Click here for our ideas for a movie, a science and an underwater party here.
3. Bump Up A Bubbly Bash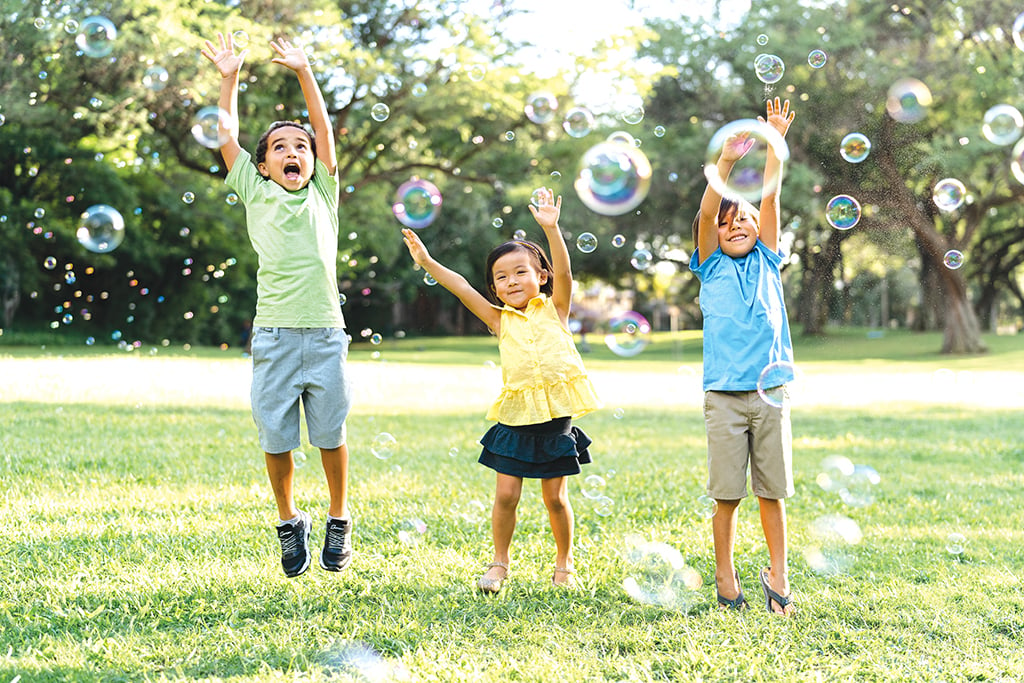 Hip pop hooray! Throw a bubble-themed bash in your backyard, using suds and straws or creating your own giant bubble maker. For party food, you'll need round candies, cake mix and frosting, plus fruit drinks and takeout manapua.
4. Go to Camp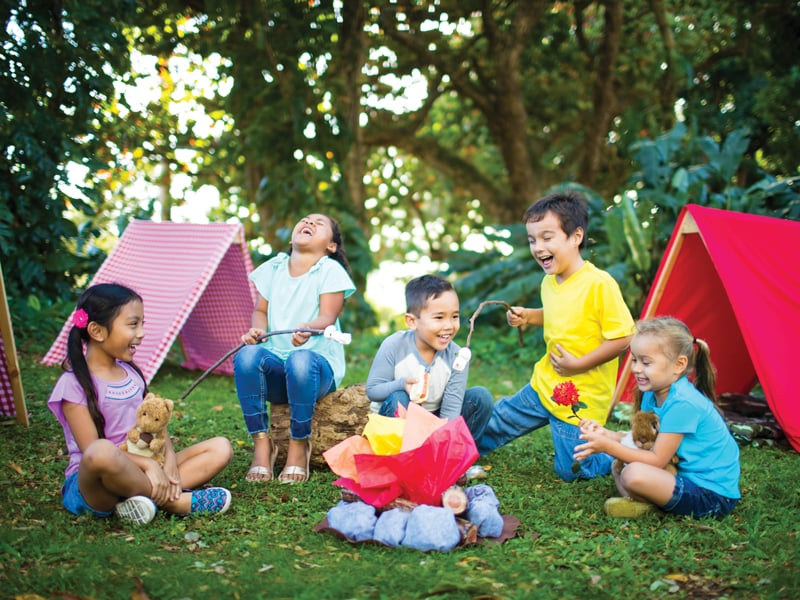 Spring camps may have been canceled. But you can still gather your stuffed forest creatures, make a flameless campfire and snuggle into slumber bags in your forts. Find other fun ideas in our sleepover camp party.
5. Invite Mr. Caterpillar Cupcake to a Farm Party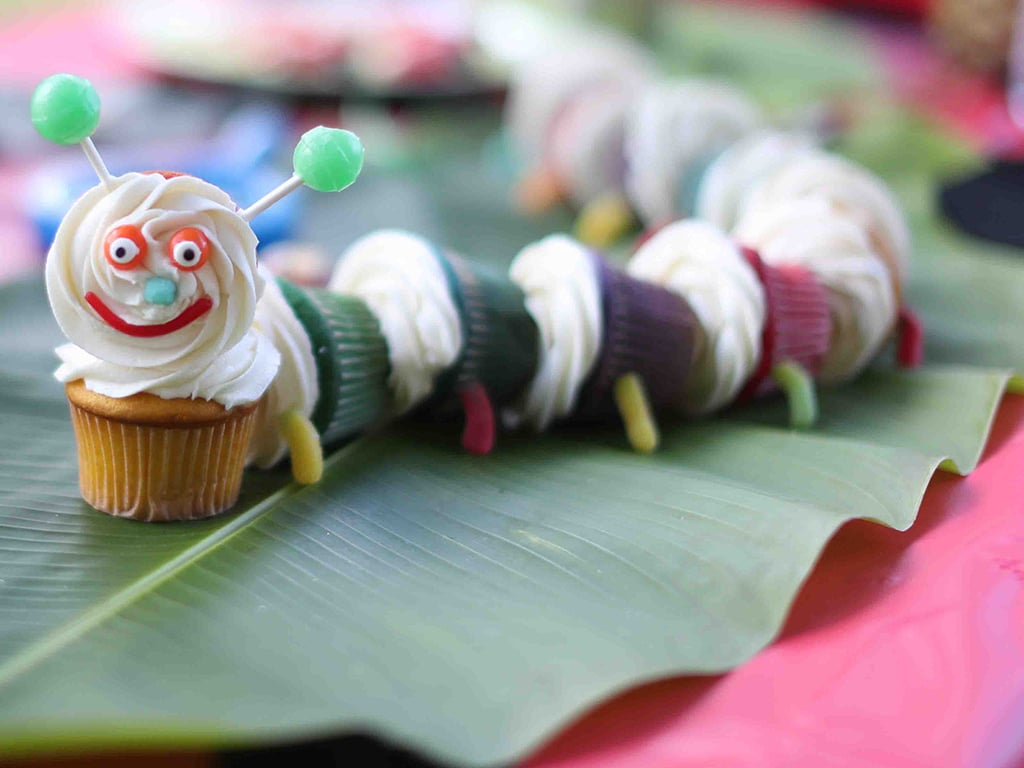 Photo: Karen DB Photography
Cute? Creepy? Creative? The kids can decide. To make this caterpillar cupcake come alive, use boxed cake mix and leftover candies from the holidays. Tip: a single toothpick will hold up its wobbly head.
6. Get Painting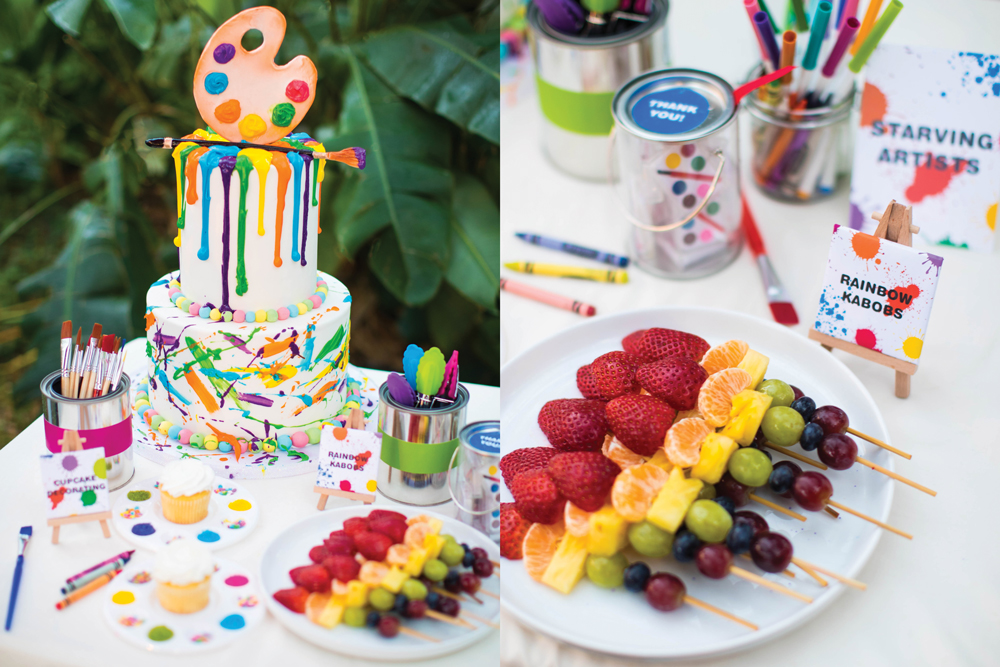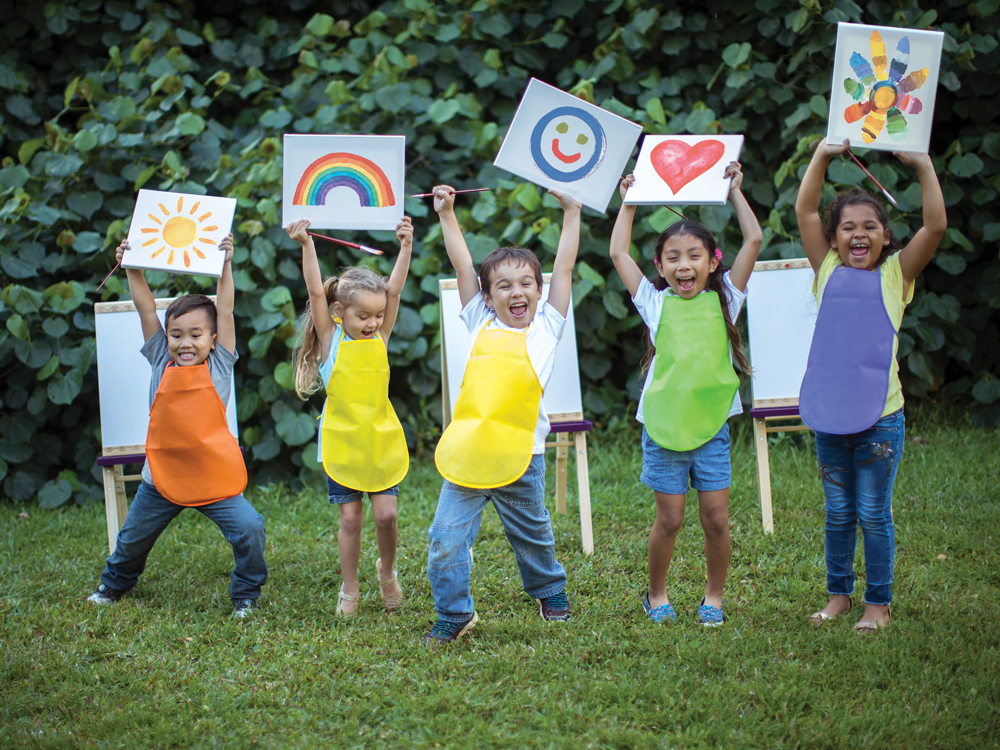 Grab those paints, crayons and all the colorful fruit (produce has been widely available in grocery stores we visited) and sprinkles you can find. Here are some simple ways to turn everyday arts and crafts into a celebration.
7. Bonus: Hand-Washing Soirée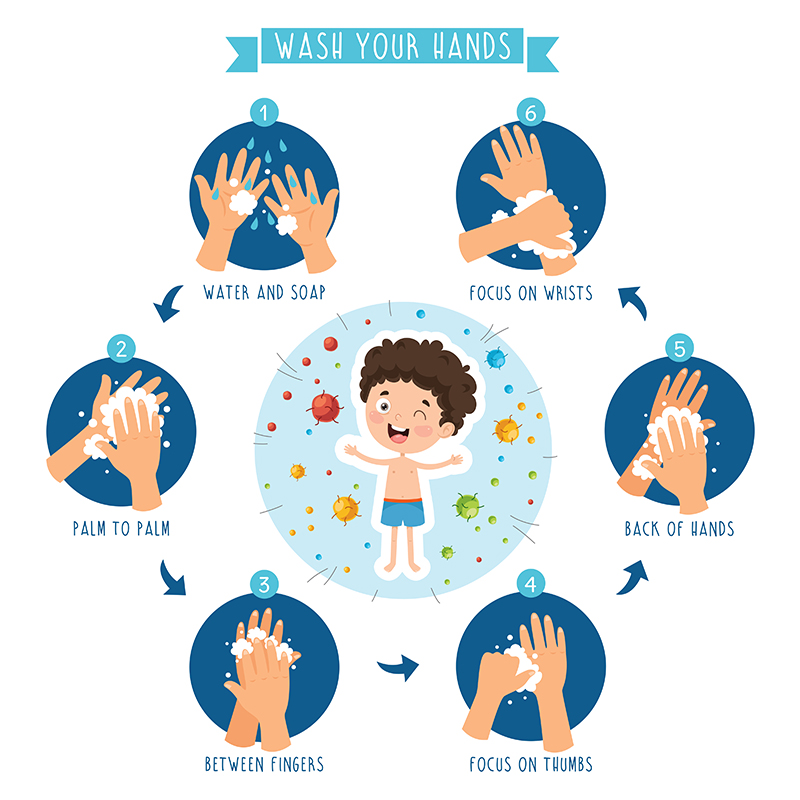 Photo: Getty Images
And, speaking of soap, here's a kid-friendly illustration showing the proper way to wash hands. Thumbs and wrists need a good scrub. Print this out and place it where children can follow—and party along. Or, if you need a little star power, kids can now scrub up with Baby Shark.