How to Register to Vote in Hawai'i and Check if Your Ballot was Counted for the General Election
With less than a month to go before Election Day, you'll want to make sure nothing got lost in the mail.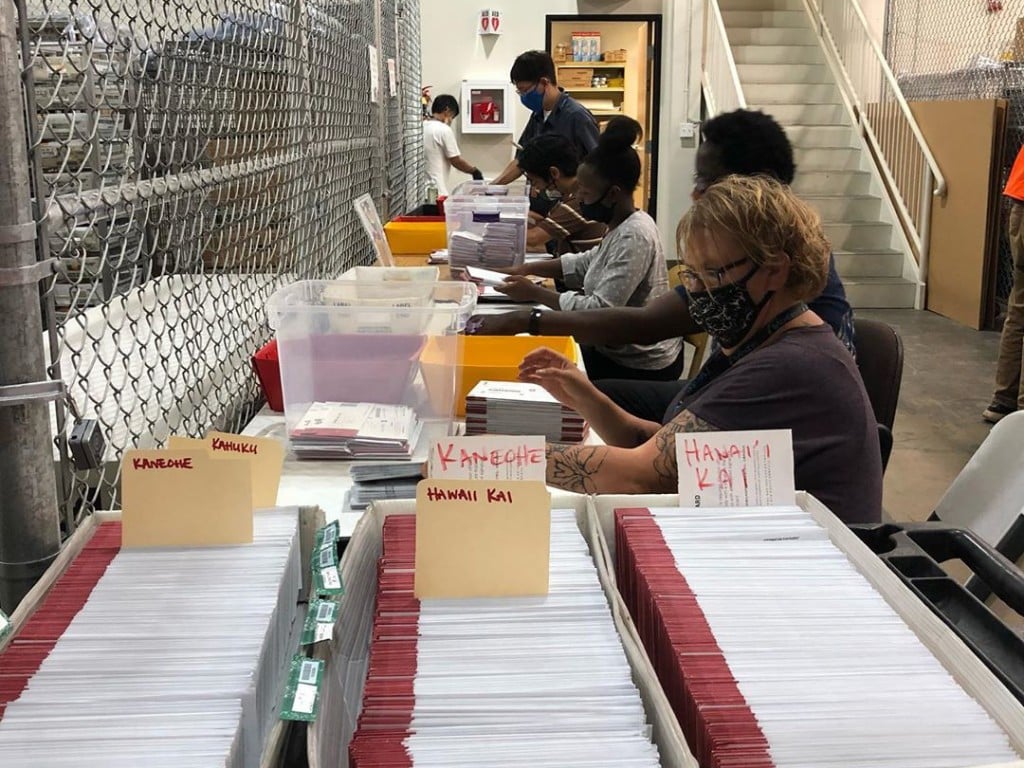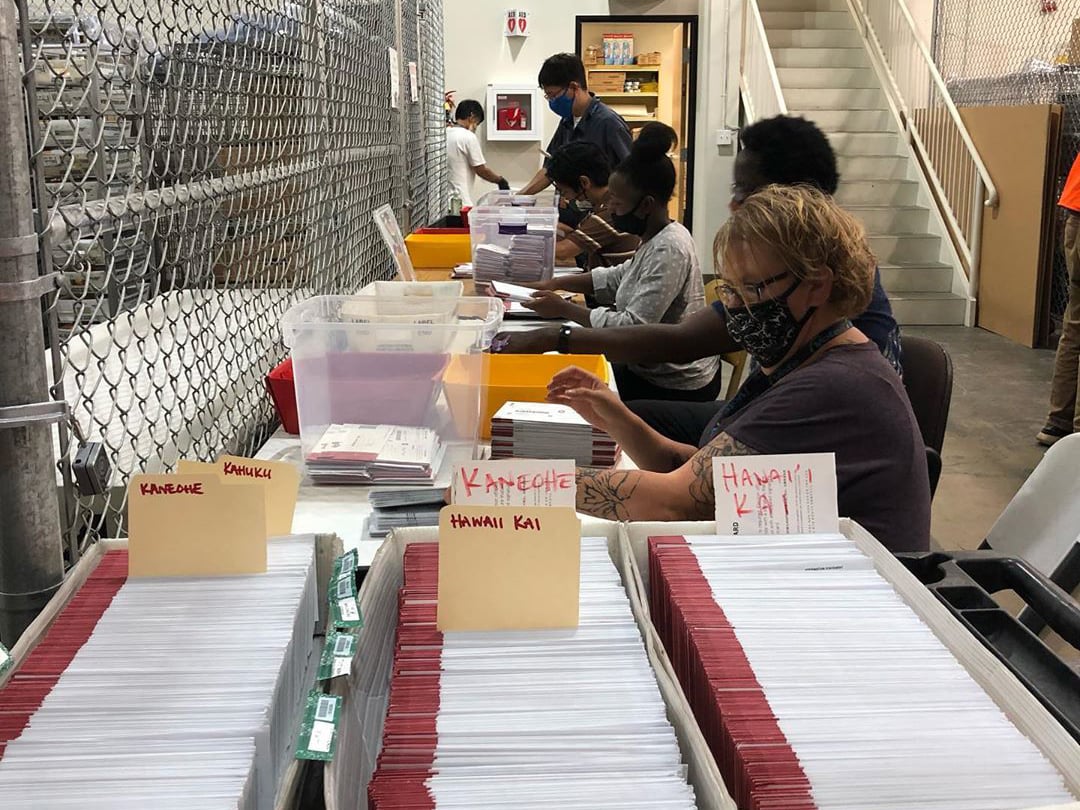 Photo: Robbie Dingeman
Keep an eye on your mailbox: Honolulu election officials will begin mailing ballots to registered voters on Oct. 5—which is also the last possible day to register online for the general election—to be sure they arrive at least two weeks before they're due back on Nov. 3.
To register online, you will need your Hawai'i drivers license or other state ID and social security number. If you recently moved here, you will need to fill out a paper form and provide copies of your ID and a utility bill, bank statement or paycheck showing that you do have a local address.
If you haven't received your ballot by Oct. 16, call the county elections division at (808) 768-3800. Remember, ballots must be back at elections HQ by Nov. 3, so the city recommends sending it via mail no later than Oct. 27. If you're worried about delays (city clerk Glen Takahashi says the U.S. Postal System takes a standard five to 13 days), make sure you have a plan for who you're voting for ahead of time in order to fill it out and mail it back immediately, and check regularly to make sure it has been received (more on that in a minute). You can see a sample ballot for your district through the Office of Elections website.
---
SEE ALSO: Hawai'i's First All-Vote-by-Mail Election Has Begun
---
Four new ballot drop boxes have been added for the general election—for a total of 12 around the island—if you prefer to drop off your completed ballot, or if you're too late to mail it. Ballots must be in these boxes by 7 p.m. on Nov. 3 to count.
We recommend voting early so that if there are any issues with your ballot, you still have time to go down to Kapolei Hale or Honolulu Hale (both open Monday through Saturday from 8 a.m. to 4:30 p.m. Oct. 20 through Nov. 2, and 7 a.m. to 7 p.m. on Election Day) and vote in person. How will you know if there is an issue? There's an easy way to check if your ballot has been accepted and validated.
---
SEE ALSO: Afterthoughts: I Love Being Able to Vote in Hawai'i Without Having to Get Dressed
---
Go to ballotstatus.hawaii.gov and make sure you know your driver's license or ID number and the last four digits of your social security number.
Click Start Here, then fill out your name, birthday and ID info.
The next page will tell you if you're registered to vote. From there, click View Mail Ballot Status. This page will tell you whether your ballot has been received, and whether it has been validated (meaning your signature on the envelope matches your signature on file). Once it says, "Status: Voted Mail Ballot Validated. Your Ballot has been accepted for counting," you're good to go. Download the sticker and congratulate yourself for participating in Hawai'i's first all-mail election!
---
SEE ALSO: A Record Turnout for Hawai'i's First All By-Mail Ballot Serves Up an Exciting, Sleep-Deprived (Yet Satisfying) Good Time
---
If your ballot hasn't arrived or can't be validated for some reason, call the County Elections Division to determine if you will need to come in and fill out a replacement ballot before in-person services end at 7 p.m. on Nov. 3. For the City and County of Honolulu, the number is (808) 768-3800.
HONOLULU's Robbie Dingeman will be observing this year's general election. Follow @honolulumag on Twitter for live updates.