How to Register to Vote in Hawai'i and Check if Your Ballot was Counted for the Primary and General Elections
Vote by mail or in-person by Aug. 13 for the primary, and Nov. 8 for the general election.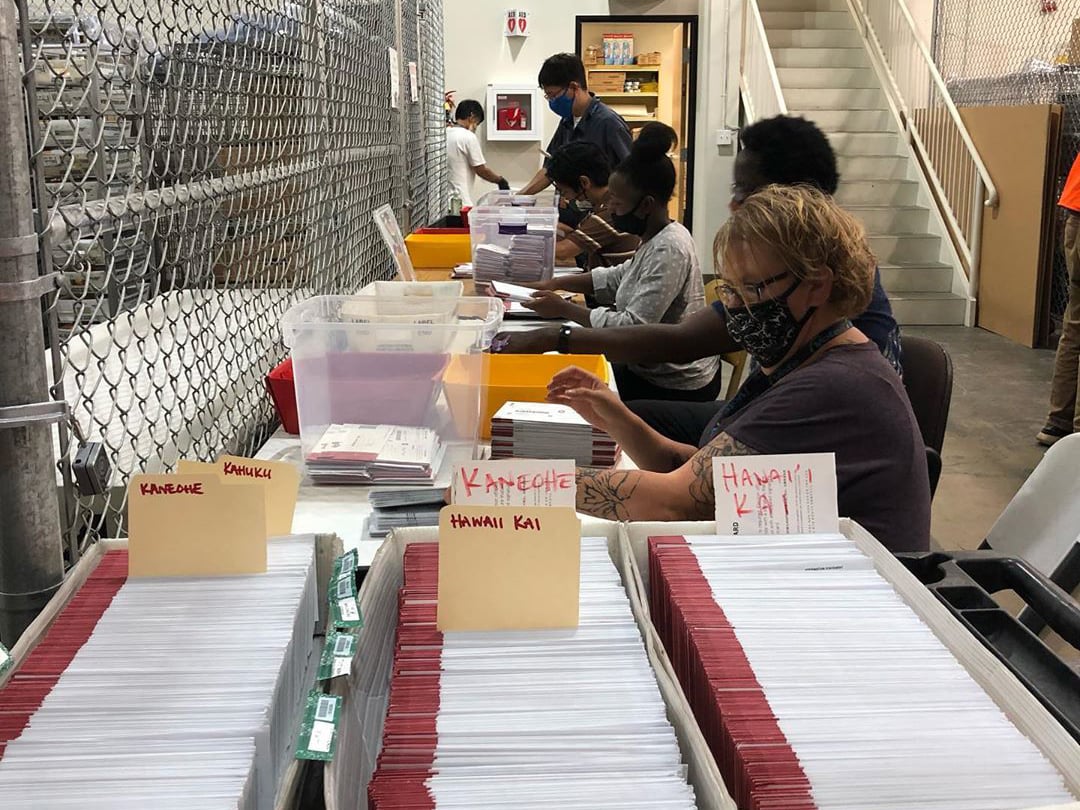 H ave you sent in your ballot for Hawai'i's primary election yet? In Hawai'i, many races are determined during the primary, especially for candidates running unopposed. And with all of the state Senate and House seats up for grabs this year, there is a lot of potential for change. Here are the three main ways to get your vote in:
Voting by Mail
Registered voters should have gotten their ballots in the mail by July 26. They must be received back at elections HQ by 7 p.m. on Aug. 13, so be sure to mail yours in at least five days early and check that it made it and has been officially accepted and validated (more on that below). If it hasn't, you'll want to know ahead of the deadline so you can get a replacement ballot or vote in person.
Drop Boxes
Need a little more time to think, or don't want to risk your ballot getting lost or delayed? You can drop your completed ballot in an official Ballot Drop Box by 7 p.m. on Aug. 13. There are 13 on O'ahu: Find the list of locations here.
Voter Service Centers
The paper registration deadline has passed, but it's not too late to register online or even in person so you can still make your vote count before the deadline. To register, you will need your Hawai'i drivers license or other state ID and social security number. Visit olvr.hawaii.gov to get started, or head down to a Voter Service Center to register and vote all in one go.
There are four Voter Service Centers on O'ahu. Both Honolulu Hale and Kapolei Hale are open Monday through Saturday from 8 a.m. to 4:30 p.m. and on election day from 7 a.m. to 7 p.m. A pop-up location at Kāne'ohe District Park is open now through Friday, Aug. 5, 11 a.m. to 6:30 p.m. And the voting center at George Fred Wright Wahiawā District Park is open Aug. 8–12, 11 a.m. to 6:30 p.m.
---
SEE ALSO: Afterthoughts: I Love Being Able to Vote in Hawai'i Without Having to Get Dressed
---
For voters in Honolulu, there's a new way to track your ballot this year. The city and county is working with the mail ballot tracking and alert system BallotTrax for voters to either see if their ballot has been received or to get notifications of its status. Go to hawaii.ballottrax.net/voter to get started.
All you'll need to enter is your name, birthday and ZIP code, then choose whether to get notifications via email, text or voice message. You can even limit the times you wish to receive notifications so you don't get updates in the middle of the night or other inconvenient times. The website dashboard will also show when your ballot has been validated and accepted.
---
SEE ALSO: A Record Turnout for Hawai'i's First All By-Mail Ballot Serves Up an Exciting, Sleep-Deprived (Yet Satisfying) Good Time
---
If your ballot hasn't arrived or can't be validated for some reason, call the County Elections Division to determine if you will need to come in and fill out a replacement ballot before in-person services end at 7 p.m. on Aug. 13. For the City and County of Honolulu, the number is (808) 768-3800.