HONOLULU Family Recipe Corner: Hot Cinnamon Fireworks Cake
A tasty cake with colorful bursts you and your kids can make for your July 4th party.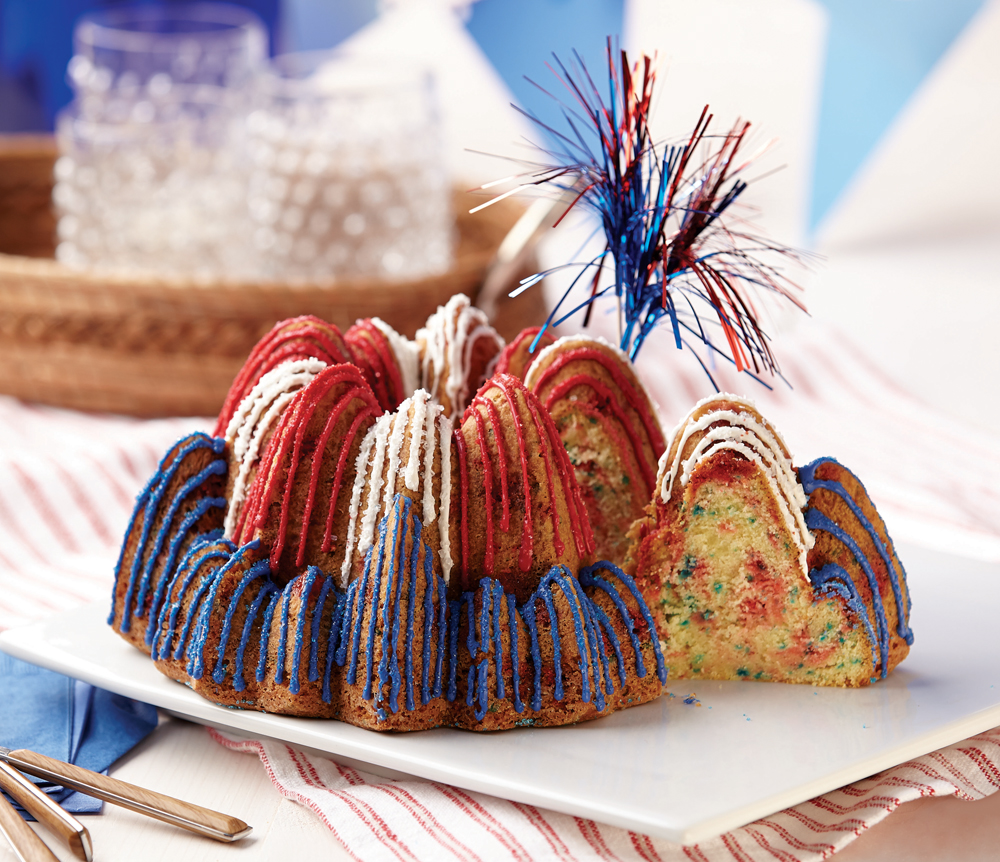 Ingredients
2 cups all-purpose flour
2 teaspoons baking powder
A pinch of salt
2 cups butter, softened (4 sticks)
2 cups granulated sugar
6 eggs
6 ounces cinnamon drop candies, crushed
1 ounce blue colorburst batter bits
Red, white and blue candies, melted in individual colors
Red, white and blue colored sugars
Instructions
Preheat oven to 350 degrees.
Spray bundt pan with non-stick cooking spray.
In large bowl, mix flour, baking powder and salt.
In a separate bowl beat butter and sugar until light and fluffy.
Add eggs one at a time, scraping bottom and sides of bowl often.
Add vanilla. Beat until well combined.
Add flour mixture and beat at low speed until just combined.
Fold in cinnamon candies and blue Batter Bits.
Pour into prepared pan and smooth the top.
Bake for 60 to 65 minutes until toothpick inserted in center comes out clean.
Cool in pan for 10 minutes on cooling rack. Remove cake from pan and continue to cool.
In large bowl, whisk together confectioners' sugar and milk.
Drizzle melted candy on to cake to look like fireworks.
Sprinkle colored sugars on to melted candy.
Prep Time: 30 minutes
Cook Time: 1 hour
Ready Time: 2 hours
Source: Family Features