Honolulu Theatre for Youth's "HTY for Every Family"
New "pay-what-you-can" program allows families to see shows at deeply discounted prices.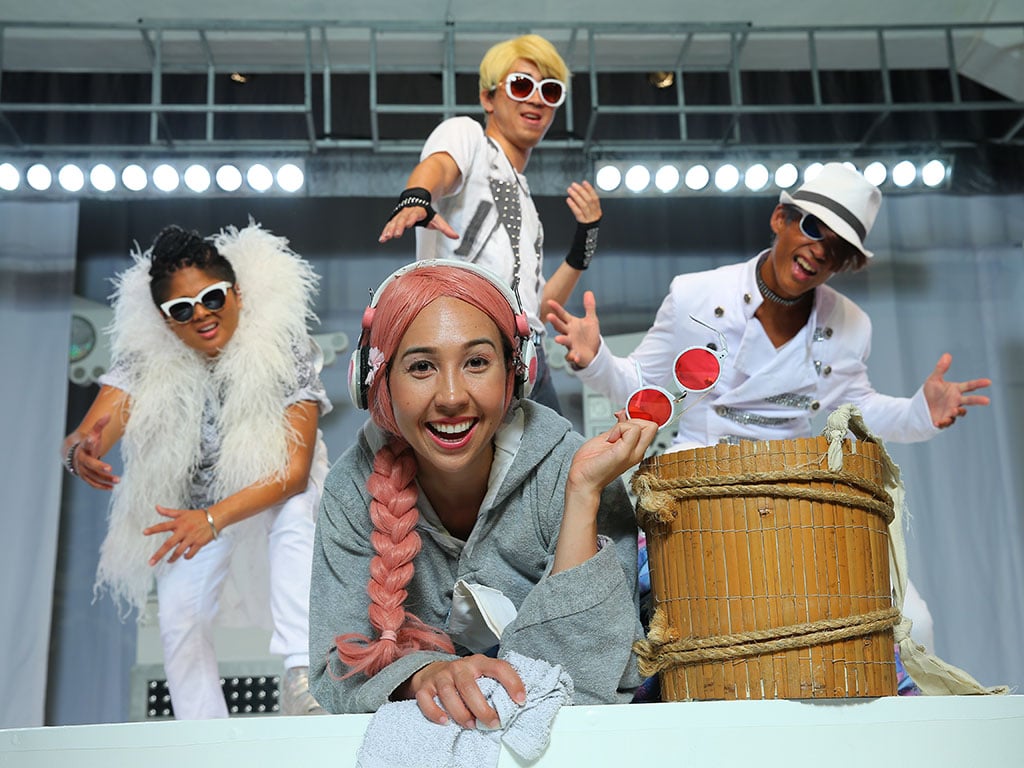 Photo: Courtesy of Honolulu Theatre for Youth
Editor's Note: This story first ran in 2017 but was updated with the 2019 dates.
When you have kids, every event adds up. An affordable $30 ticket for a single person is a $120 show for a family of four. And that's before dinner and parking. Families already struggling to pay for rent, groceries, lessons, school and sports, that price can be too high.
Honolulu Theatre for Youth hopes to change that. In 2017, HTY launched its "HTY for Every Family" program for local audiences. It waives the regular ticket prices—which are already among the cheapest on the island—and allows families to pay whatever they can to attend an HTY play.
Here's how it works: One performance has been designated a "HTY for Every Family" show. On that day, people can go to the box office once it opens at 10 a.m. and request tickets. Each family will be allowed to get as many tickets as they need, and pay whatever they can afford. The tickets will be available until the show sells out.
The idea came during a strategic planning session several years ago. When the HTY team members were asked to share their wildest dream for the nonprofit, managing director Becky Dunning and artistic director Eric Johnson said simultaneously "all performances would be free." Last spring, the theater raised money to subsidize a program that could do just that.
"There are multitudes of studies which show that exposure to live theater performances is one of the best ways to stimulate a child's imagination and nurture creativity," Dunning said. "We want that to be available for all children in Hawai'i.
HTY is the only professional nonprofit theater in Hawai'i, with a company of paid actors who perform at Tenney Theatre, in preschools, libraries and other family-centered places. This year, the theater will put on eight productions for kids of all ages. The "HTY for Every Family" performances are:
Korean Cinderella – Saturday, Sept. 14 at 11 a.m.
Shhhhh – Saturday, Oct. 19 at 11:30 a.m.
In the Year of the Boar and Jackie Robinson – Saturday, Nov. 16 at 11 a.m.
Love – Saturday, Dec. 21 at 11 a.m.
Rainbow – Saturday, Feb. 1 at 11 a.m.
The Carp Who Would Not Quit and Other Animal Stories—Saturday, Feb. 29 at 11:30 a.m.
The Royal School—Saturday, May 2 at 11 a.m.
"Every family should be able to enrich their lives through the arts," Dunning said, "sharing time together and talking about the show; how it made them feel, what it made them think."
Honolulu Theatre for Youth performances are at Tenney Theatre, 229 Queen Emma Square. (808) 839-9885, htyweb.org