Honolulu Ranked 3rd Most Expensive U.S. City to Buy a Home
The other four most expensive markets are all on the West Coast.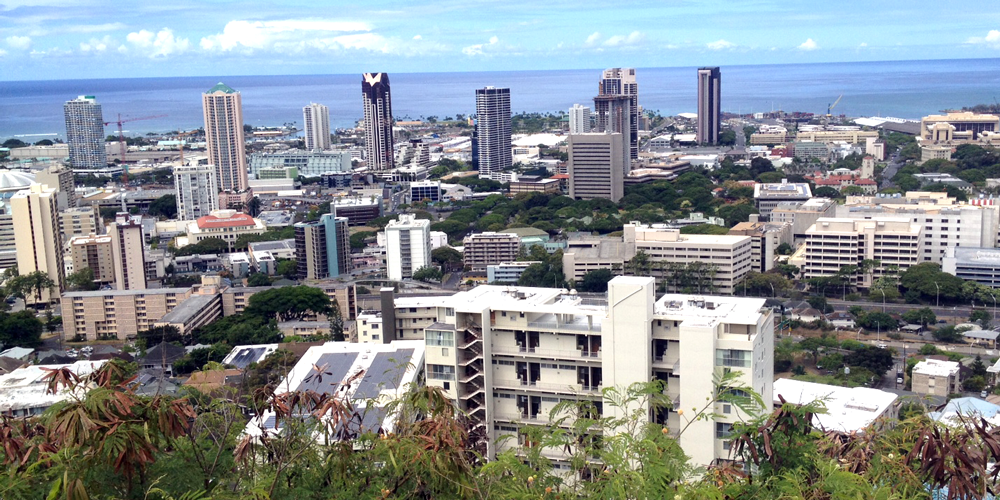 No big surprise here. Honolulu is one of the priciest cities in the nation to buy a home, according to a new report.
The National Association of Realtors recently released its five most expensive housing markets in the nation in the firstquarter of 2014. All five are on the West Coast, including four in California. Honolulu was ranked third overall.
Topping the list is San Jose – Sunnyvale – Santa Clara with a median price of $808,000 for a single-family home. There's a lot of money flowing in Silicon Valley, keeping the home prices sky-high.
No. 2 is San Francisco – Oakland – Fremont at $679,800, just ahead of Honolulu at $672,300.
Anaheim – Santa Ana came in fourth at $669,800 with San Diego coming in a distant fifth at $483,000.
The Realtors group also released the cheapest areas to buy a home. Most of the most affordable homes were in the Midwest.
And the cheapest of all was in Youngstown – Warren – Boardman, Ohio where the median home cost just $64,600. At that price, you could purchase 10 homes and it would still be cheaper than buying one home in Honolulu. But you'd still be in Ohio.
To view the full report, click here.