HONOLULU Magazine article comes alive: Whiskey Room @NobuWaikiki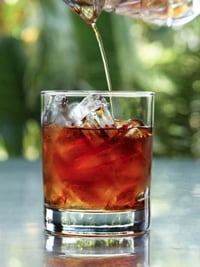 You may have read John Heckathorn's article, Whiskey's Back: One Night on the Whiskey Trail with Hawaii's Best Bartenders, in the August 2011 HONOLULU Magazine.
The article featured six whiskey drink recipes from six of Hawaii's best bartenders.
On Oct. 2, that article will come alive. You'll be able to taste all six cocktails, made by the original bartenders.
Here are the details:
Whiskey Room@NobuWaikiki
Sunday, October 2, 2011
6:00PM – 9:00PM
Six Bartenders.
Six Cocktails.
Signature Small Plates from the Nobu Kitchen.
One Key Ingredient…WHISKEY.
The event is $25 per person in advance. Get the advance price by RSVPing on the Nobu Waikiki Facebook Event Page. Your name will be added to a VIP list.
Tickets will be $30 that night at the door, but attendance is limited, so it would be a good idea to RSVP.
The event will feature Honolulu's hottest mixologists: Dave Newman (Nobu Waikiki), Kyle Reutner (Imbibe and Town), Maria Burke (Imbibe), Tim Rita (Lewers Lounge), Chandra Lucariello (Southern Wine and Spirits), plus Biting Commentary himself making his signature cocktail, the Smile.
Nobu Waikiki, Waikiki Parc, 2233 Helumoa Rd., complimentary valet parking at The Parc, (808) 237-6999
Note: For a few hours, this blog had the wrong date for this event. The original release from Nobu Waikiki was wrong. Our apologies. Whiskey Room@NobuWaikiki is Oct. 2, as the Biting Commentary blog now says.