Honolulu Home Prices Reach a Record $719,500
Home prices on O'ahu are soaring to record highs.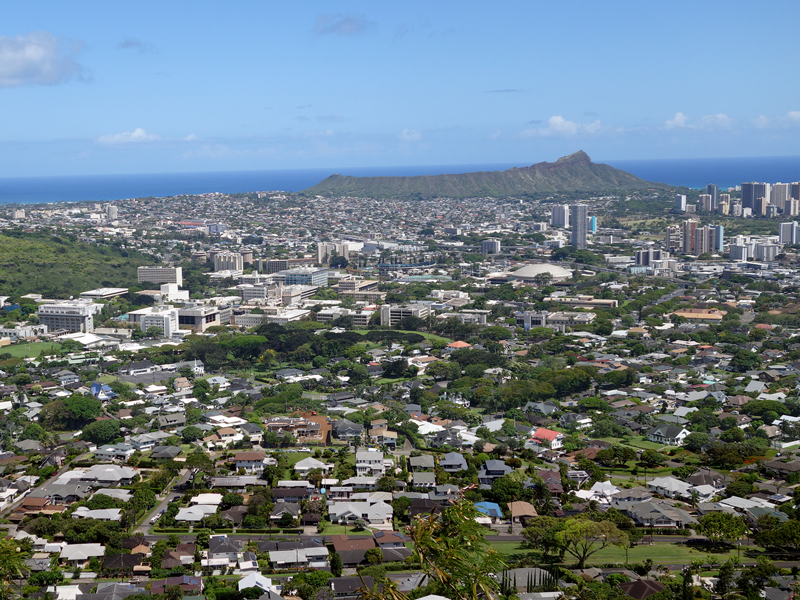 Single-family home prices on the Island reached a median of $719,500 last month, setting a new record, according to statistics released Monday by the Honolulu Board of Realtors.
The figure shattered the previous mark of $700,000 reached in June, and represented an increase of 5.2 percent from November 2013. The prices rose despite a 24 percent drop in the number of sales. There were 225 homes sold during the month compared to 296 during the same month a year ago.
"The demand for homes continues to outpace current inventory levels," said Julie Meier, president of the board. "Simply put, there aren't as many properties at the moderate end of the spectrum for potential homeowners to consider at the moment."
Meier noted that inventory of lower-priced homes, at $550,000 or less, has "dwindled drastically." She said 171 of the 225 homes sold in November were priced above $550,000 with 56 of those selling for $1 million or more.
"As a result of the large number of relatively high-end sales, the median price rose," she said in a statement.
Honolulu's median price is among the highest in the nation and a huge factor in the high cost of living here. At the median price of $719,500, a homebuyer would need $143,900 for a traditional 20-percent down payment.
Condo prices, meanwhile, rose 3.9 percent to $343,000, with the number of sales falling 10.8 percent. There were 363 condos sold last month compared to 407 sold in November 2013.
For the year, the median home price was at $675,000, up 4.7 percent from the first 11 months of 2013. The median price for condos is $350,000, up 6.1 percent.
Despite the record prices, Meier said the condo market remains within reach of first-time homebuyers.
"We're encouraged that developers have been mindful of this as they move forward with new projects, especially in Honolulu's urban core," she said. "As we've said in the past, O'ahu needs new inventory of homes and condos at all price levels to meet demand."
Properties did stay on market longer in October compared to the same month last year. Single-family homes were on the market for a median of 27 days, while condominiums took 24 days to sell. In October 2013, houses were being snapped up in just 17 days and condos in 24 days.