HONOLULU Family's Surprise Easter Bunny Box
Hop into spring fun with our surprise box of treats the bunny will send right to your door.
March 20, 2021 Update: Sorry, we are sold out! Happy Easter everyone!
The days are getting longer and Spring Equinox is just around the corner—March 20, to be exact. We've been going through holiday withdrawal (some of us still sneak in Christmas songs when no one is around) and we're ready for spring.
To celebrate the arrival of a new season, and since large-scale Easter activities will likely be on hold for one more year, we're putting together a festive package for your keiki.
Our special Easter Bunny Box will bring the fun of the hunt right to your doorstep. Our team of bunny assistants will wrap up the package of goodies, including crafts from some of our favorite local makers, especially for you. Here's the full list of the Easter-themed items you'll find inside:
A personalized letter from the Easter Bunny
Sensory kit from Busy Keiki
Wooden coloring kit from Love and Monsters
Slap bracelet
Sunglasses
A small plush friend
Rubber duckies
Bunny pull-back toy
Sticky bunnies
A tray of watercolor paint
We'll also slip in some surprise snacks and a few lucky kids may discover a special egg with passes to Wet'n'Wild Hawaiʻi or a new book!
Mahalo to our sponsor: Hawaiʻi Association of Independent Schools (HAIS)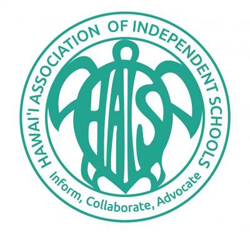 ---
Looking for more Easter Fun? Check our Easter Corner for a roundup of events and activities, at-home craft ideas and even virtual storytimes!